Dubai Marina is not only one of the most picturesque neighborhoods in the area but is also known to house luxury high-rise modern apartments, top restaurants, five-star beach resorts, a number of international boutiques and shops. If you are confused as to which things to try first, then we have made a list of the 7 things to do in Dubai Marina.
Let's check it out!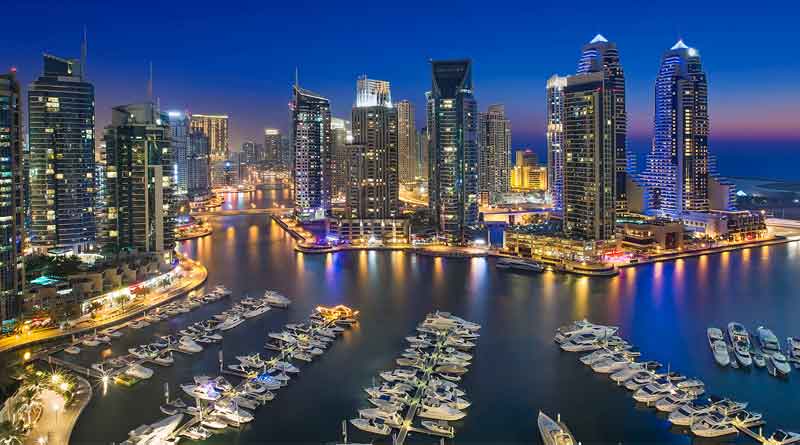 1. Spa Session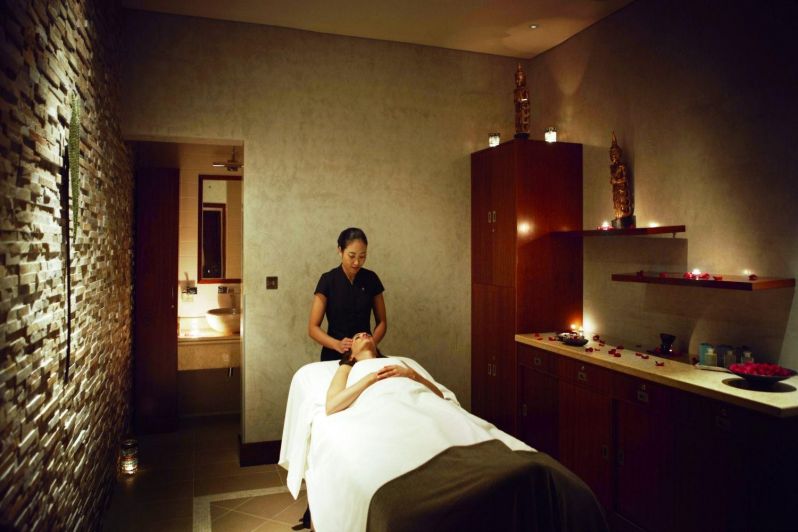 Dubai is one amazing nation loved by many travellers because it is full of pleasant surprises and juxtapositions. After a tiring day of exploring Marina, you must go for a refreshing spa at this roman themed spa- Caracalla Spa which is equipped with sauna, steal room and 5 thermal pools where you can get from a relaxing full body massage to a cleansing facial.
2. Camel Ride
Whether at Marina beach Dubai or the JBR beach, the visitors have the option to go for a camel ride which is an affordable option to enjoy the stunning views of the sea and the skyline.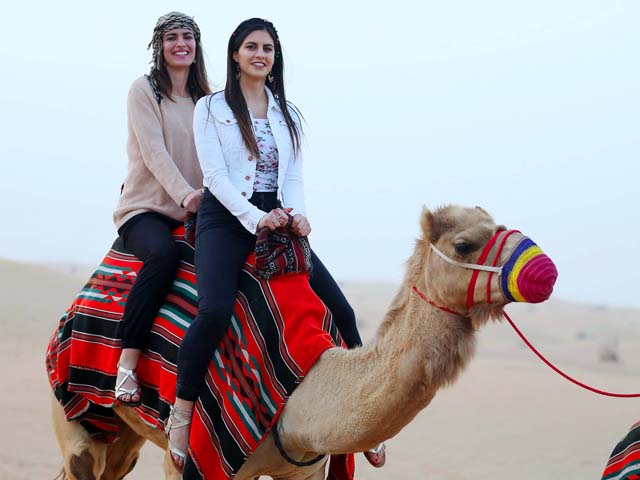 After all, you don't get to ride on top of an Arabian camel adorned with decorated blankets and colourful tassels. Though initially the pace of the camel may be surprising, but once you get adapted you will really enjoy this experience.
3. The Dubai Marina Yacht Club
If you are searching for some amazing breakfast options, then the stunningly built clubhouse of the Dubai Marina Yacht Club is going to be one excellent choice.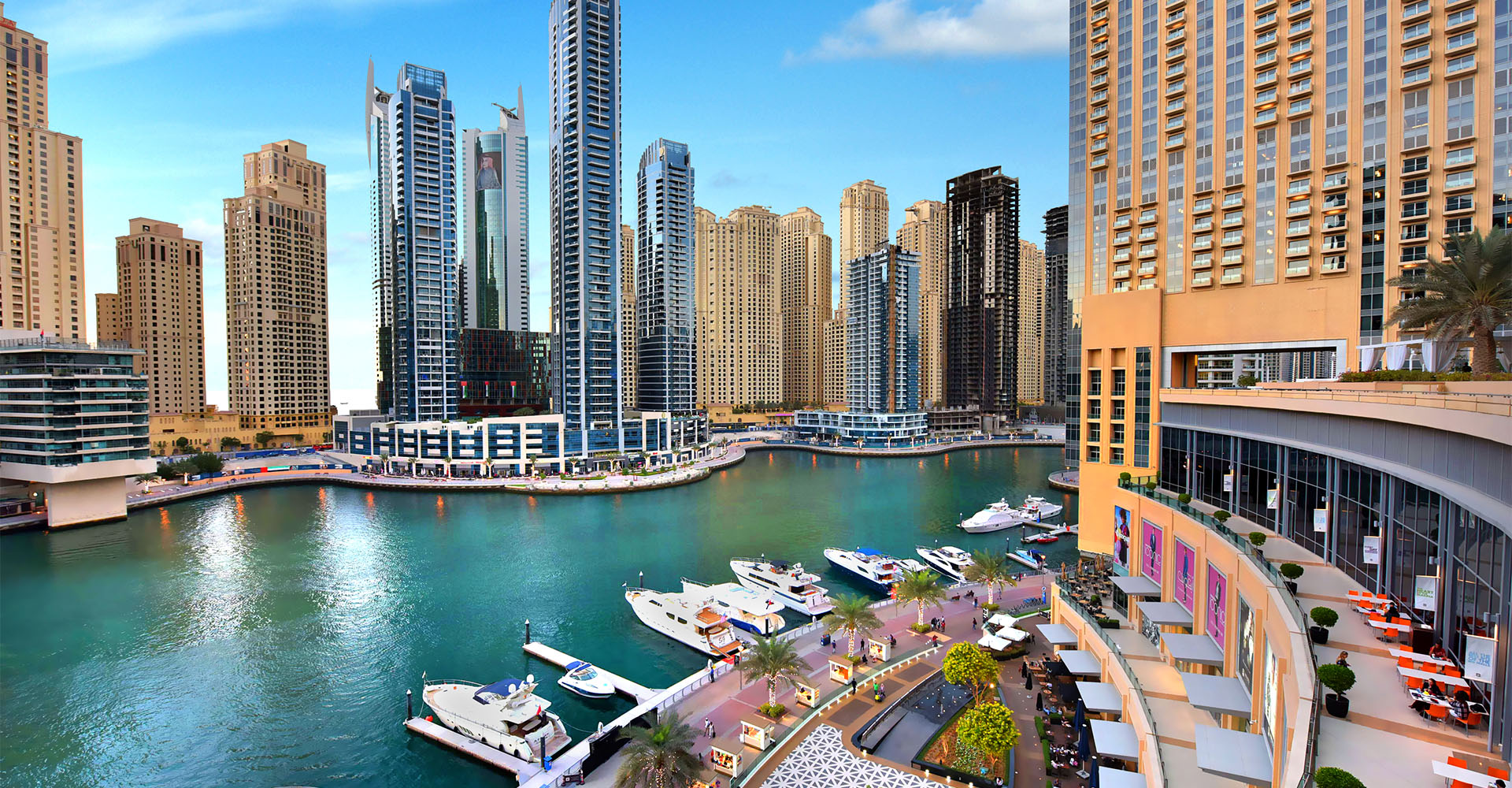 7 Things To Do In Dubai Marina Must See
Facing an artificial canal, the 25°55° Café Bistro is a sight that you won't be able to forget for long. When here you must try its signature 'Marina Breakfast' provided on an iron skillet and also participate in the variety of activities that will keep you engaged. Check out the purpose of rash guard if you love to surf.
4. Adventure Sports
Those who are in for taking some risks must consider participating in adventure sports like ziplining at Xline or experience the liberating free–fall with Skydive Dubai. You can even rent a bike and enjoy cycling through the cycling tracks or pavements.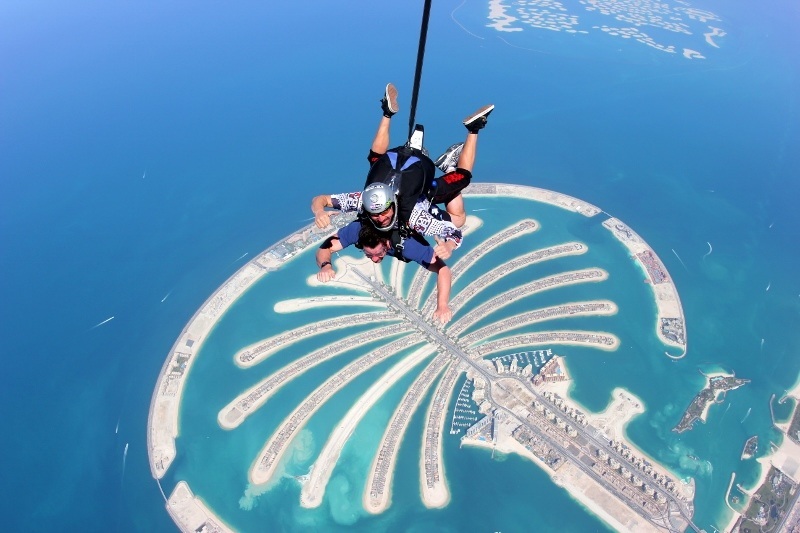 At the famous JBR beach, you can even go for flyboarding and jet skiing. If interested for a gym workout, then you must surely check out the outdoor gym at Street Workout Park. Whatever you choose to do, you are surely going to have fun as it's one of the fun things to do in Dubai.
[ Suggested Read – You should know before you apply for an Indian Visa ]
5. Yacht
Going on vacation with your special someone? If yes, then you must reserve a yacht from the yacht club to spend some quality time with them while enjoying mesmerizing views of the surrounding. You can relax in the comfort of pleasant air or just soak in the spectacular views of the Dubai Marina landscape.
There is also choice for speedboats and the traditional dhow wherein you will sprawl on bean bags, which prove to be affordable and amazing.
6. Intercontinental Dubai Marina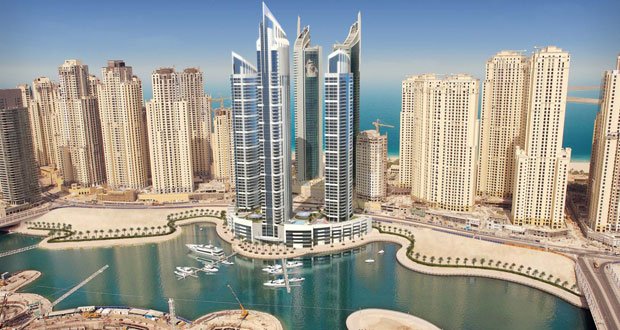 The Intercontinental Dubai Marina, standing proudly at the Marina Promenade is one of the best options if you wish to marvel the stunning skyline of Dubai and witness the fast-paced lifestyle of the neighbourhood area just from your balcony. The beauty of the place and the gorgeous views it offers are enough to keep you glued on the spot for long.
7. Rixos Premium Dubai JBR
When here it means that you can completely relax by lounging under a beach umbrella or the comfortable sunbeds on the soft white sand. This contemporary themed hotel also has an underground bar which is designed in pub style and sells delicious burgers. You can even enjoy an eclectic variety of booze here while enjoying stunning view of Dubai Marina.
These were just a few of the many things to do in Dubai Marina but if you want to try it all, then you must book one of the cheapest Dubai tour package with airfare.