Thanks to modern technology, travel is becoming more accessible and comfortable. Now you can rent a car in any location without any problems: Sixt at Calgary Airport, or Enterprise in Los Angeles – all this is available to everyone online. Indeed, it's very easy to reserve a rental car when you have a smartphone in your pocket.
However, in addition to a smartphone, travelers can take advantage of other useful things. Here are a few mobile applications and gadgets that can significantly improve the life of any traveler. This is exactly what you need for a good vacation!
9 Apps and Gadgets for Travel Lovers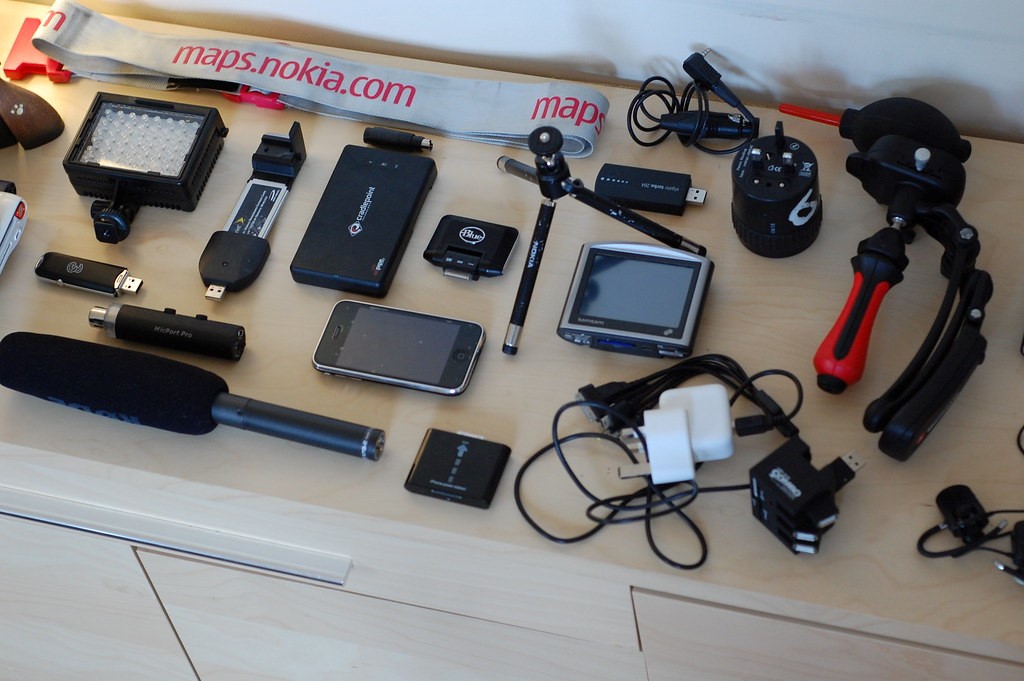 Waze Social Navigator
Waze is a mobile navigator application whose main advantage is advanced social features. The application allows you to create routes, guided by the real situation on the roads, to receive information about a variety of incidents, establishments and other interesting places.
If you believe the users' reviews, Waze leads the traveler through unfamiliar destinations much better than, for example, Google Maps. Of course, you shouldn't completely rely on any navigator application. But among the available options, Waze is one of the best solutions.
Gogobot
The Gogobot social app allows travelers to share information on a variety of points of interest. All information in the application is divided into categories reflecting the different interests of the user.
Each place is assigned a rating based on user ratings. Also, the photo database posted by travelers is collected there.
Weather Applications
Before traveling, you must definitely install a convenient weather application on your smartphone. There can be a lot of options here. You can choose eWeather app, which allows you to check the weather directly on the map anywhere in the world. Also, such unique minimalistic solutions as Rainly and Hazeare are worth mentioning. They are well suited for those who want to save internet traffic.
Hotel Comparison Apps
If you decided to travel to another country, but still don't know exactly where to stay, be sure to get the application for comparing hotels.
Of course, you can also find a hotel by using Waze or Gogobot. But if you want to study the hotel in detail, choose such applications as Trivago, RoomGuru or Hotellook.
Instant Messengers
If for some reason you don't have any messengers installed on your smartphone, traveling abroad is an excellent reason to correct this situation. Calls from abroad can destroy your budget, while finding free Wi-Fi in most major cities in the world is quite simple.
It's advisable to stock up with an extensive set of instant messengers – Skype, WhatsApp, or WeChat. This will allow you to reach the widest possible circle of friends with whom you can communicate completely free of charge.
2131498481 47651278f6 B
2131498481 47651278f6 B
Car Inverter
A voltage inverter is an incredibly useful device that will allow you to plug in low-power electrical appliances requiring a common home socket by using a 12-volt car battery.
The main thing when using such devices is to ensure that you don't discharge the car battery completely. Otherwise, the trip will be interrupted in the most unexpected place.
Powerbank
If you don't plan to charge anything other than a tablet or smartphone, then you can completely do with a couple of external batteries. As a rule, devices of the middle price segment don't exceed the size of the average smartphone, and their energy is enough for a couple of full charges. Pairs of external batteries with a capacity of 10,000-15,000 mAh should be fully enough for a week of active use of the smartphone.
But the main feature of some gadgets from this category is the ability to charge batteries from sunlight. A solar charger can be incredibly useful for any tourist, especially if you plan a long trip.
Quadcopter
You may ask why a traveler needs a quadcopter. Firstly, it's required for spectacular photos and fantastic videos. But it's suitable not only for them. A small, lightweight quadcopter can be a great tool for finding viewpoints.
In the past, lost travelers had to look for a hill or climb a tall tree to look around and navigate the terrain. Today it's enough to raise a quadcopter into the sky. From a height of several tens of meters, you can easily find visual landmarks and adjust the route. In general, anyone planning a trip to the wild territories, such as the Grand Canyon, is highly recommended to have an extra flying eye at hand.
Travel Adapter
This device should be among the first things that will fall into your travel bag, even before you pick up your passport. It allows you to use your electronic devices anywhere in the world, regardless of local electricity standards.
Such an adapter is suitable for working with almost any gadget. Here you will find all the known outputs for connecting to the network for recharging. Now you won't worry about staying at a hotel abroad, where the power outlet has a different connector.