But, for caterers, there are so many factors to consider before arranging such party. Weather plays an important role for outdoor catering as all arrangements are outdoors and no one can predict how the weather will react on that day. Caterers need to focus on small details like light level, electric hookups, etc. for making the event successful.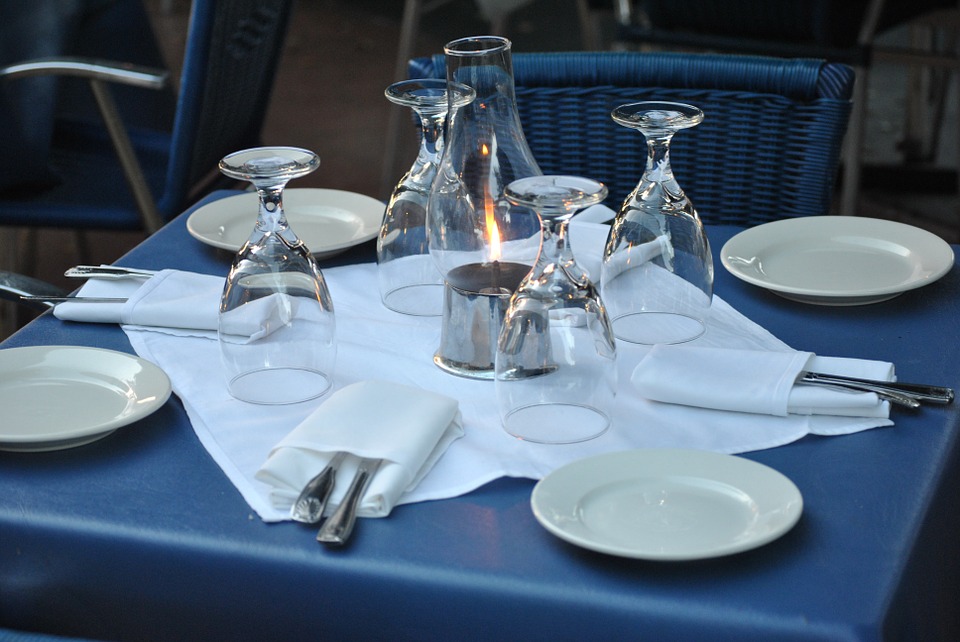 Let's explore some of the best tips for making outdoor catering event memorable.
Check Out Your Space
Space matters a lot in outdoor catering. Having a proper understanding about the space available at the location will help you plan the things right way. Check whether the location is completely open or is it partially open and partially covered. Make a check on the availability of chairs, tables, benches or other seating arrangements, if these are not available, then you have to arrange for sitting as well. Plan your menu according to space; consider all outdoor conditions and the food you are going to serve.
You can order balloons for all occasions online.
Get all Required Permits
Some towns require certain permits and approvals for hosting any party or event in the public place. These permits may, subject to certain factors like noise level of the party, dedicated parking area for the guests, and so on. You should be aware of all rules and regulations of a particular location to avoid penalties. Acquire all permits and approvals beforehand and keep a copy of those with you while enjoying the party.
Always have a Backup Plan
Do you know what you will do in case rain happens? Are there any chances of shifting food and guests in a shelter? Can you manage the event in case of adverse weather? Weather is unpredictable; therefore, you need to be prepared for the worst scenario. Always go for the location where you can have shelters from rain or some indoor space too. You need to have back up plan for food, layout of the party and guests for every outdoor event.
Ensure to Keep Food in Right Temperature
Keeping food safe and tasty is essential for any outdoor catering event. Make sure that you have plenty of ice, summer cooler drinks, beverages, drinking water and cocktails as it can be the need of hour on hot summer days. Check the direction of the sun before placing food stations; try to cover tables with umbrellas, place commercial coolers or fans to keep the environment cool. Use all fresh fruits and vegetables while preparing dishes. Take all precautions to keep your food in a safe temperature before you serve them.
What Supplies You Need
Determining food serving style in advance for your guests will help you in planning what all professional catering supplies are required for setting up the food at the event. Understanding your catering supplies needs is very important, especially for outdoor catering. As you need to keep each and every dish covered with lids to protect them from insects and bugs. Make sure that you have all disposable dishware at the party. Do not forget to check that that you have all portable cooking equipments compatible with the event. Make all arrangements with the commercial crockery suppliers beforehand to avoid any last-minute rush.
Lighting Level
Do not think that you do not need lighting as you are arranging party in the midmorning or early afternoon. Consider lighting if your party will end up late in the night. You will need adequate lighting for guests as well as for packing all equipments at the end of the event. Get creative with the lighting; you may hang beautiful hanging lights on the food stations to make them look brighter. You can put the spotlights on the trees; this will make your space look larger. Lighting adds a warm glow to the overall atmosphere, thus, leaving your guests with great memories.
Other Amenities and Services
You cannot forget about keeping your guests comfortable and happy at the party. Make sure that there are proper sanitation facilities at the location. All seating and tables are clean and are well maintained. You need to check that all linens are clean; there should be no stains on it. Every table has tissues, spoons and forks. Ensure yourself that serving orders do not take longer time, guests should not be kept waiting long for their orders. Check working of sound system before time to avoid any embarrassment at the party. You need to take care of your team by making sure that they are well dressed.