A coworking space provides an office of your demand without taking a toll on your expenses. It brings together remote workers, small business owners, and freelancers in a shared work environment. A coworking space offers you flexibility, whether it is with time, money, or the facilities you choose to have.
Here are five benefits of coworking spaces for startups:
5 Important Benefits of Coworking Spaces for Startups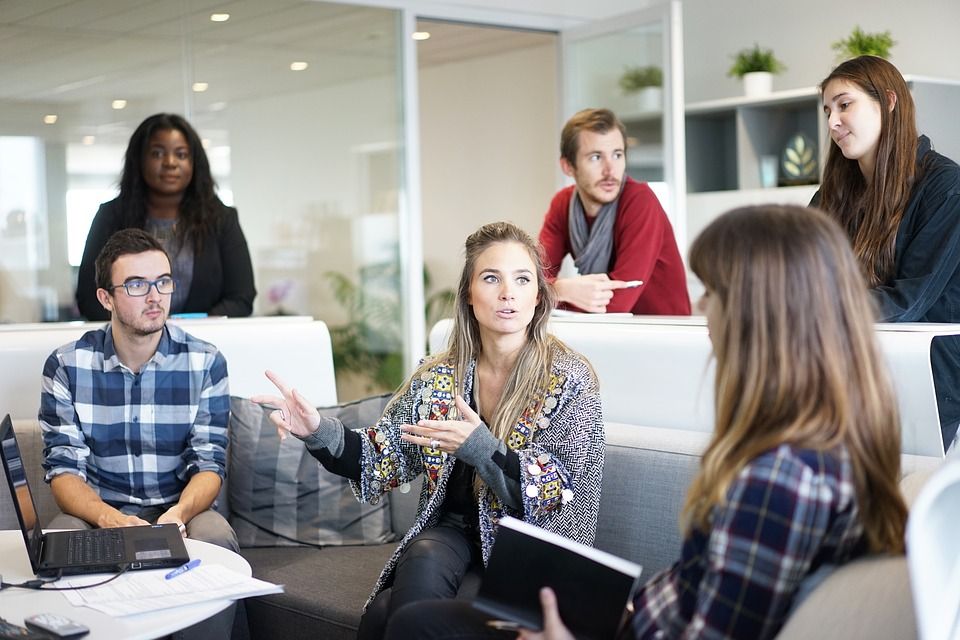 Improved facilities over your local coffee shop or home office
When you choose to run your business from a coffee shop or your own house, you might face some obstructions to professionalism, such as noise and other interruptions.
A coworking space provides you with a proper office environment laced with all the amenities you need to get your work done. There are multiple power sockets, high-speed internet, functional furniture, and a professional ambience for you to feel at ease while working.
When you have all the facilities that stimulate your work, you tend to be more productive and have control over your business. Many of the coworking spaces also rent out meeting rooms and conference rooms for when the need arises to talk to your clients.
Moreover, refreshments like tea, coffee, and snacks are often included in the deal with coworking spaces.
A flexible and cost-effective solution
While a traditional office space can resolve all your startup concerns, it requires a long-term financial commitment. With a coworking space, you have flexible options. You can use the space on a day-to-day or month-to-month basis. If you require meeting rooms to consult with your clients, you can rent it temporarily.
Thus, coworking is a cheaper option compared to renting an office. Office Space in South Delhi is a perfect example.
Strong networking
Coworking spaces are occupied by multiple freelancers, entrepreneurs, and small businesses, which means you have plenty of networking opportunities with like-minded people.
Since the coworking spaces bring people from different backgrounds and situations, It encourages inter-community relationships. Getting to know people in coworking space can help you grow your own business and build long-lasting partnerships.
Some coworking spaces also host events and allow their community to indulge with coworkers and the wider business community. It is one of main benefits of coworking spaces for startups.
Plenty of business-based advice available
At a coworking space, there are multiple pieces of advice to be had that will take your business to the next level. There is a community of coworkers from different backgrounds and with varied experiences and skills that can help you resolve issues you might be facing with your work. Moreover, most of the coworking spaces are run by enthusiastic managers who can point you in the right direction and help you through logistics. it's indeed one of the important benefits of coworking spaces for startups and a very reason why startups opt for coworking spaces.
Some coworking spaces also offer incubators and accelerators. An incubator helps grow new and early-stage businesses while an accelerator provides tools for rapid growth of more established companies. Both can help you achieve new goals with your business, depending on what stage you are on with your startup.
Coworking spaces will grow alongside your business
A coworking space offers you the flexibility to upgrade as and when you need to.
Whether you require a new facility to help you keep up with demand or you need to hire more employees to help you during peak hours, a coworking office will be more flexible with such requests compared to a traditional office.
Additionally, your employees will flourish in a coworking environment. According to researchers, coworkers feel more in control of their work and find their job more meaningful because of the sense of community.
We hope these benefits of coworking spaces for startups will help you take the right moves for your startup!