You're probably aware of the advantages of SEO if you're a small business already involved in digital marketing. Still, it's becoming very competitive as more modest, and large companies are investing tons of cash and time to market online. Others are choosing to hire a local SEO company to keep up.
Small businesses must use local SEO if they want to increase more leads and sales. SEO offers a lot of benefits to your business at little costs.
Also, it is vital to keep in mind that it is competitive to increase visibility, clients, and sales from a specific local region.
If you're not sure and think that it's ok to keep doing what you are doing now, here are five benefits that will convince you to use local SEO for your business.
Benefits of Local SEO for Your Business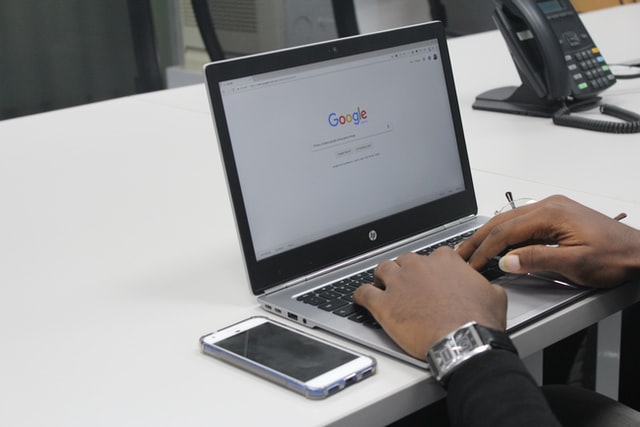 Attract More Potential Clients at Little Cost.
Local SEO is well known to have the potential to attract potential clients. The clients are people who are near your retail store and are actively seeking your product or service. That type of audience is likely to become your loyal customers.
Of course, optimizing your online presence to be found by the locals can cost a lot of money and be time-consuming. It's similar to standard SEO. However, it doesn't have to be expensive.
If local SEO is done correctly, you will rank high in local searches, and you will get the right audience seeking your products and services. Your business will reach the right people. All you will need to do is convert them to become loyal customers.
This means when you have a well-planned local SEO campaign can result in a significant return on investment. Sales will increase. Think about the cost of traditional campaigns versus online campaigns. Which one is worth the time and the cost? It's up to you to make a choice. Even though you are looking for local results, including blogging in your strategy and targeting more potential long-tail keywords will also help. Make sure that you write unique and informative content and create visuals or images that stand out. Following all these tips will definitely boost your website's organic results.
Increase Visibility Online
When it comes to online campaigns, the primary goal is converting potential leads to become loyal customers. But before you do that, you need to ensure people in the region are aware that your company exists. It is crucial to think about increasing visibility in your campaign. You have to factor the number of times you search for anything in your vicinity. Now multiply the number of searches with the number of people who are in your area.
Every time someone searches for something, you're putting your company in front of a relevant audience, from your company name, relevant information, and contacts. If you rank on top of your competitors, you're guaranteed to get someone wanting to find out more about your business. Even if the customer doesn't make a purchase, he/she will be aware that you exist.
If you continue to improve and rank for more products and services, eventually, you will get sales. That is what local SEO can do for your business. You will make money just by being in the right place.
Reach A lot of People on Other Online Platforms
Another benefit of using local SEO is that there are several channels your potential clients can find you beyond just Google. Websites and applications like TripAdvisor, Yelp, Apple Maps are gaining users. These platforms are becoming popular marketing tools for small businesses.
If competition is stiff on Google, don't worry. You can still turn to these platforms if you want to reach relevant customers. If you use all these platforms, you are likely to find leads on one, if not some.
Of course, they are not as big as Google, but they still have users using them to find specific products and services.
For instance, Yelp lets you create ads and sponsored listings so that you can increase awareness and essential leads. You will get messages, and you can also set up forms that will make clients easily reach you.
Increase Leads & Sales
If you work with a reputable local SEO company, you will start to notice leads, and sales start to increase.
Since you will be receiving traffic from an interested audience, you will start making more money than before. Most peoples have become millionaires because of SEO
Recent studies done by HubSpot discovered that almost 75% of online users never go past page one of Google when searching. You can analyze your website's performance and see where you rank for specific keywords relevant to your business. Also, you can use Google Analytics to track how many visits you get. This will help you understand where you need to improve.
You will need to measure how much a conversion is worth it. After doing so, you can start projecting how much traffic, leads, conversions, and sales you will get once you rank high in search engines.
Social media is also crucial to improving your local SEO campaign. Not only will you be updated about local news, trends, and events, but you will communicate with your clients and potential clients. If you create an excellent social media strategy, you will gain an engaged and loyal audience.
It is also effective on other online platforms like Google My Business, and Yelp. You will be able to search for relevant businesses, review what they offer, contact them, or even purchase directly.
Afterward, your clients can leave reviews that others can use to decide if they're looking for similar products or services. You can only get this level of engagement if you have a loyal online community.