The taxation scenario of the Indian economy has become much more easy to understand and profitable by the introduction of GST in 2017. However, this idea was conceived in the year 2000 by the Atal Bihari Vajpayee government. The introduction of GST to the Indian economy brought the whole country under one single system and structure for taxation. It also eliminated many of the older taxes like Sales tax, Service tax, Entry tax, Customs duty, Central Excise, and Entertainment tax. These taxes made the Indian tax system, before 2017, extremely cumbersome and complicated, in addition to the increment of the tax burden on the general public, i.e., the consumers.
Under the GST Act, certain businesses need to register for GST through the online portal or the offline 'GST Seva Kendra'.
When you have completed the registration process for GST, you will be required to procure challans or GST invoices for every single transaction, purchase, or sale of goods and services. This bill or invoice must have the details of all the services or goods provided by you within a period and the payment received or yet to be received from them. Thus every registered GST business owner seeks a GST invoice or billing software to create GST compliant invoices quickly and easily. Therefore, a GST billing software is one of the most sought-after software for support regarding GST.
Now you must be wondering about the perfect software that you would need for quick and convenient GST billing. There are various kinds available online and it might be extremely confusing to choose the best.
Listed below are some of the most important features necessary for any software to perform the required task of GST billing effectively.
Features of a GST Billing Software:

While looking for the best GST billing software, you must look for these characteristics: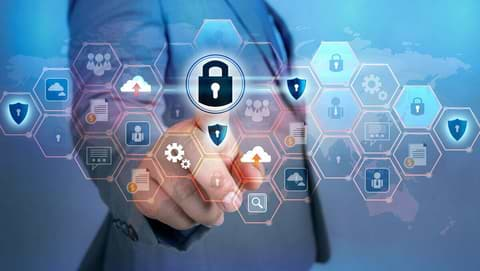 Security
The most important feature of a GST billing software is that it should be extremely secure. It is crucial to ensure that the software safeguards any confidential information that is inserted into the software to calculate GST. This information, which might be related to the operation, finance, and management of your business, is essential for its functioning and must not be leaked.
Accessibility
After the introduction of invoice matching for GST, several corporate organizations have reformed and re-structured their record-keeping systems and IT department structures. Invoice Matching is the system of matching the goods and services sold by a supplier to the receiver, which is a dealer or a consumer. It is done to ensure that every person involved in the value chain, properly file their GST returns. Non-compliance with the new norms of GST would adversely affect the compliance rating of your business. Hence, the GST Billing software must be compatible with multiple platforms and be accessible through various devices like a laptop, a mobile phone, a desktop, a notepad, etc.
Integration
Almost all businesses use Enterprise Resource Planning (ERP) software to keep track of their accounts and transactions. Even small and medium-sized businesses also used some bookkeeping software. A GST Billing software must be able to integrate with all the other finance and accounts related applications and software used by a business to provide the necessary data in one place.
Intelligent Design
With the advent of the new GST system, a general taxpayer is supposed to be filing 25 diverse returns in a single financial year. With most businesses operating across the country and some operating at international levels, a single vendor who operates across the country would have to file 725 returns in a single year. Therefore a good GST software must be intelligently designed and provide the user with all the GST related information that they require during business functioning, including the upcoming taxable events. Time, energy, and cost can be saved for lots of business.
User interface
One of the most crucial aspects of any software is the user interface as this is the portion of the software that user interacts with. The user interface is essential for the overall experience of the software. A well-designed GST billing software must be designed in such a way that the user gets all the required information in the least amount of time and with the easy operation of the software. A lightweight and straightforward software, easy to understand and handle as well as highly responsive is what everyone looks for in a good GST billing software.
Some of the best software for GST Billing:
Khatabook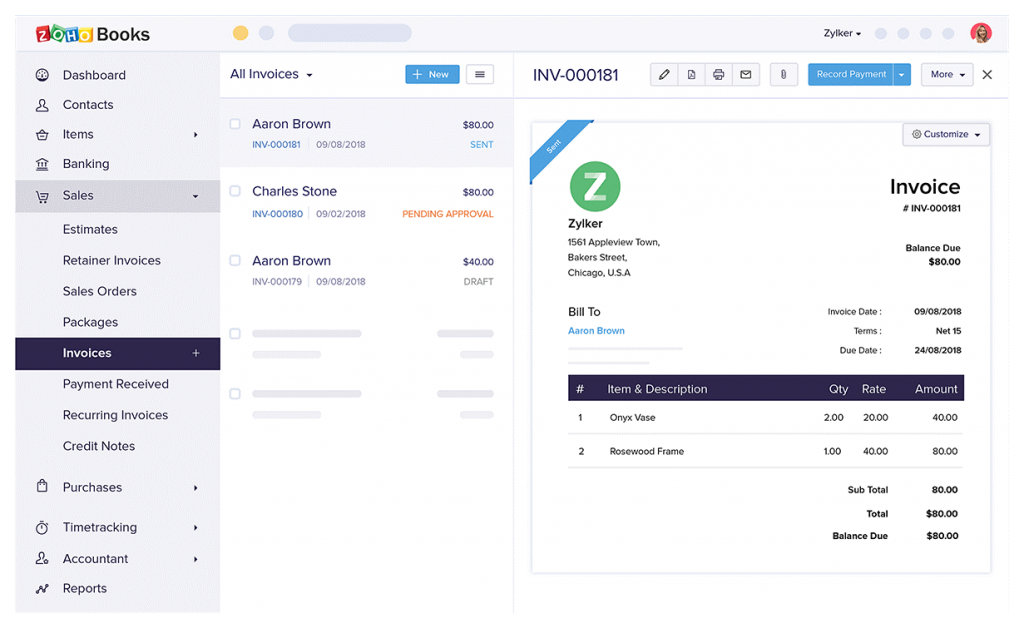 Designed specifically for small shopkeepers, the KhataBook is a powerful, and lightweight software. This accounting software is packed with features that make bookkeeping extremely easy and quick. This software is GST Compliant. Though this is a small and lightweight online software, it accomplishes a surprising amount of tasks, something which you would expect from a much more complicated software. The ergonomic design of this software's interface makes it easy to use and will get your business on-track towards being compliant with the new GST norms in no time at all.
Also See: Guidelines for Business loan
Zoho Books
Zoho Books is considered to be one of the best GST-compliant premium software. It is an online GST software and is packed with features that help in easy contact and collaborations between accountants and employees. The user can add more than 40 applications to this software and run almost every aspect of his or her business through the Zoho software. The Zoho Books also comes with a free trial period for 14 days.
Vyapar
This is one of the simplest invoicing, accounting, and inventory management software that is GST compliant. This software hardly takes time to learn the work expected so that you can start your work right away. Vyapar is designed for business people and not finance managers or accountants. Hence, it is very straightforward.
Tally ERP 9
Tally ERP 9 is made to look into inventory, payroll, and accounting. The software is designed to be GST compliant so that the user does not have to worry about additional