Picking a perfect gift for men is not at all an easy task. Men, unlike women, are not open and expressive about what things they love which makes finding a gift for them even more difficult. But this doesn't mean you do not have to make efforts to surprise your husband on his special day. You can go an extra mile just like your partner does to find a perfect birthday gift for him.
You yourself know how romantic your partner is while planning your birthday or finding a perfect birthday present. Even guys love it the way we make them feel, so surprise your loved one with an amazing gift for his birthday. We are here to make your task a little easier with a list of a few things men love. Thus find the perfect and heart-winning birthday gift ideas for hubby to surprise him.
6 Heart Winning Birthday Gift Ideas for Hubby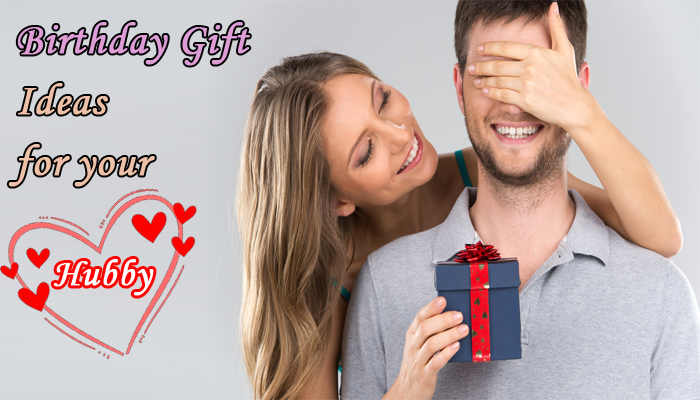 1. Get a Tattoo for him
You can show your love for your partner by going the extra mile. You can get a tattoo of his name on your wrist or arm. This tattoo is going to be permanent and your husband will appreciate it so much. Just like your relationship, this tattoo is also permanent and no gift ever will give your partner this much happiness. You guys can also get a matching tattoo together.
2. Breakfast on the Rooftop Terrace
If you want to surprise your loved one with any romantic date then this one is going to be the most memorable one. You can choose any rooftop restaurant and have breakfast together with the love of your life. You can decide the menu beforehand and surprise your partner with his favorite dishes. You can also visit some beautiful cities and plan this type of breakfast date. You can get romantic and best birthday gifts for husband from our gift store to tell him how much you love him and to convey your birthday wishes to him.
3. Personalized I LOVE YOU Chocolates
For the sweet tooth husband you can get these handcrafted chocolates. These chocolates are in letter form that says I LOVE YOU. Likewise, you can also get the same in initials of your husband. These chocolates are delicious as well as personalized, thus add his name or any special message to these fun chocolates and make his birthday unforgettable. Chocolates are perfect gifts to celebrate occasions like birthday and personalized chocolate like this is sure going to win his heart.
4. Charging Station Organizer
All men are techno freaks and they would have so many different gadgets like their phones, laptops, tablets and whatnot. Often these gadgets run out of battery when they are working, so you can surprise them with charging station organizers that offer, six chargers. This organizer will also make sure that two of you do not quarrel overcharging your gadgets. Moreover, the charging station is tangle-free.
5. Birthday Cake
Birthdays are incomplete without a delicious and mouth-watering cake. So you can surprise love of your life with a designer and delicious birthday cake. Nowadays you get birthday cakes in so many variants like there is photo cake, fondant cake, gluten-free cakes in different flavors like chocolate, strawberry, vanilla, butterscotch and many more. So surprise your husband with his favorite cake for his birthday. You can also surprise him with cake at midnight and celebrate his birthday.
6. Romantic Flower Bouquet
If you think men are not fond of flowers, you are wrong it's just they do not mention they love flowers like women does. So for this birthday of your hubby surprise him with colorful and vibrant blooms. You can get a flower arrangement made out of his favorite flowers or favorite colored flowers which you can decorate in your bedroom or in his office and wish him a very happy birthday through beautiful blooms.
7. A Promise to Love Him Forever
What can be more precious than a promise to love forever! Don't forget to give him this gift that's priceless and heart-winning indeed.
You can make same day flower delivery to your friends and relatives for special occasions and festivals to convey your wishes if you have forgotten to send them prior. We hope these lovely and thoughtful birthday gift ideas for your husband really wins his heart on this special day.