Today we are here with a tasty topic of delicious cake ideas for anniversary. So if you want a perfect taste for your special occasion, keep reading it!
Anniversary is such a special occasion for all the happily married couples. They love to celebrate every year of togetherness with friends and relatives. And why not? Love needs to be celebrated each day and your wedding anniversary is the day that needs to have all the spotlights on such a beautiful couple like you. If you are planning to throw a lavish party on this special day of yours, don't forget the special anniversary cake.
The entire celebration will remain dull without the presence of some delightful cakes. Getting a good cake to grab the eyeballs of all your guests is something everyone loves to do. But make sure the cake is freshly baked and delicious otherwise all the appraisals will turn into curses.
A Few Cake Ideas for Anniversary Celebration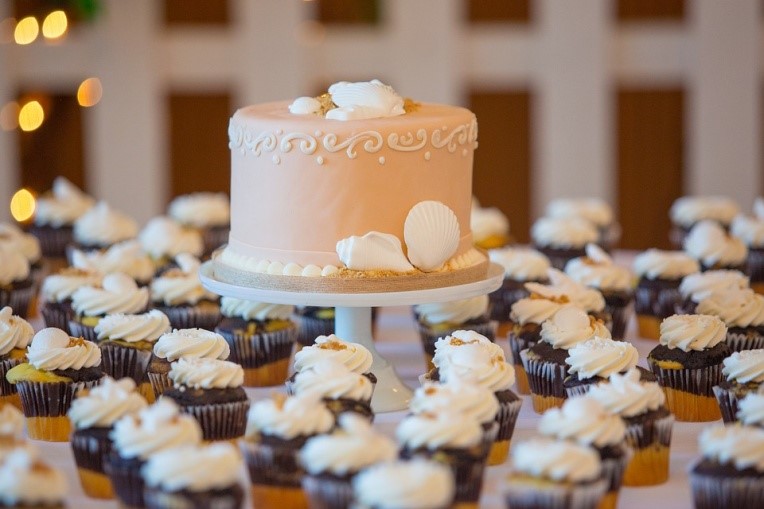 Here are a few cake ideas for anniversary celebration that you can look forward to:
Anniversary photo cake
Do something unexpectedly sweet for your better half. Relive the oceanful of happiness with splendid vibes of togetherness by going down the memory lane of your wedding day. Order a cake with the best romantic shot from your marriage and make it the hero of your cake. You can choose any desired flavor for your wedding cake as per your choice be it Pineapple, chocolate, Vanilla or butterscotch. Spread the vibrancy of happiness together, and enjoy the smile on your partner's face after seeing such a unique cake.
Hanging chandelier cake
The fanciest of all is the upside down chandelier cake which is so much in fashion. Forget about the Bollywood parties, even normal people are getting such crazy cakes on their special occasions like an anniversary celebration function. The whole things lit up, all the crystals bling and fancy light decorations makes it just wow and truly insta worthy. Not only the concept about an upside down hanging cake is unique, noteworthy point is you can even customize it as per your designs, flavors or even colors.
Personalised Designer cake
Everybody loves designer things! And how about having a designer sweet cake you can munch on! Getting a personalized freshly baked cake for your anniversary celebrations is something so unique and fun. You can order a special like like a couple shaped cake, a fondant cake with an edible couple posing on it's top or even a designer brands cake if the couple is fond of branded stuff. The perfect anniversary designer cake is complete with 3D figurines of couples doing all the romantic stuff. You can order such gravity defying cakes and get the online cake delivery in Hyderabad, Pune, Mumbai, Delhi or wherever your desired location is.
Heart shaped cake
Heart shaped things have always been a symbol of romance and eternal love. A heart is known to be a symbol depicting two souls together in love. Nothing's more beautiful and aesthetically good looking than a heart shaped cake for your anniversary. A red velvet cake looks absolutely mesmerizing and is so delicious to make your special day more special. The attractive combination of velvet red color and the creamy delicacy of the cake is extremely tempting. If you're a chocolate fan, then you can order a chocolate truffle heart shaped cake for your anniversary celebrations. On top of that you can also customize your couple picture and bang on! The cake is ready to rock the party.
Rose cake
Roses are believed to lift up any occasion and bloom the romance between any couple. The edible flower trend is so much ruling the world that the demand of this cake is rising with each day. Not only rose swirl fondant cakes looks beautiful but are also very delicious. Getting a rose cake for your anniversary celebrations is a must have. Plus you can customize it in any color as you like be it red, link, blue or even gold. Also you can order a 2 or 3 tier rose cake if you have more guests showing up at the anniversary party. You won't be disappointed by the taste of this yummy cake! We bet each guest is going to ask about the cake bakers, be ready to share the details.
See Also: best balloon decoration ideas for a kids
So these were the delicious options of cake you can choose as your anniversary cake. Choosing the right cake for your anniversary can make the occasion even more memorable. If you need an egg-less or a sugar free cake, you can even find it online and get it as per your customization l. Anniversaries are a special milestone in the lives of two people and they deserve to get all the sweet treats on this special day. Share your delicious Customized cakes with your loved ones on your special occasion build your bond sweeter with them.