It's one of the largest organs that possess the role of protection and defensive action. Also, the organ comprises various layers that keep the invading microorganisms from altering vital functions.
If you're willing to improve the quality of your skin, then you can try herbal skin care options. CBD Skincare is quite effective in improving skin texture and health. It might control the signs of inflammation in your skin cells and limit the frequency of acne. Along with this, the CBD Skincare recipes are gentle and don't trigger breakouts.

CBD Bath Bombs
Environmental hazards like pollutants and pollen grains might trigger allergies and degrade the quality of your skin. You can try CBD oil for sleep and skin issues in the form of CBD Bath bombs. Also, a CBD bubble bath helps in rejuvenating your mind after a long and tiring day.
Ingredients
¼ ounce Epsom salt
½ ounce baking soda
¼ tbsp. CBD Oil
70 grams of citric acid
15 grams cornstarch
1 ½ tbsp. water
Food color
1 tbsp. essential oil
Molds
How To Prepare?
Mix the dry ingredients in a bowl. Similarly, mix the wet ingredients in a separate bowl.
Mix the dry and wet ingredients. Put the contents in a mold and let it dry overnight.
CBD Avocado Face Mask
Another skincare recipe that might help get rid of the dead skin cells is the CBD avocado face pack. You can prepare a DIY face pack that works as an exfoliator in minutes.
Ingredients
One ripe avocado
2 tbsp. cocoa powder
¼ ounce CBD oil
3-4 drops essential oil
How To Prepare?
Take the flesh out of your avocado and mash it.
Mix the other ingredients with the mashed avocado and apply it over your face.
Keep the face pack for a few minutes before rinsing using lukewarm water.
CBD Lavender Cream
Aging is inevitable and affects your skin in a variety of ways. From the blemishes to dark spots and dark circles, you might experience it all. But, you can apply the CBD Lavender cream to slow down the signs of aging.
Ingredients
1-ounce coconut oil
1 tbsp. CBD oil
10 drops essential oil
3-5 drops lavender oil
7-8 drops rosehip oil
10 drops myrrh oil
How To Prepare?
Add the ingredients to a bowl and mix them well.
Store the mixture and refrigerate it before applying it as an anti-aging cream.
CBD Body Exfoliator
Another popular skincare regime that helps in removing dead skin cells is exfoliation. You can prepare your own DIY CBD exfoliator using some honey and sugar.
Ingredients
1 tbsp. honey
60 mg CBD oil
1-2 tbsp. carrier oil
2 tbsp. sugar
A few drops of essential oil
How To Prepare?
Take a bowl and mix the honey, carrier oil, as well as CBD oil in it.
Add some sugar to make the scrub thick. Store the mixture in an air-tight container and scrub off the dead skin every week.
CBD Body Moisturizer
Are you tired of seeing dry and flaky skin due to the lack of moisture? You can hydrate your skin for longer durations using CBD-infused body moisturizers. Also, the goodness of shea butter is likely to transform your skin into a smooth one.
Ingredients
One tablespoon Shea butter
Two tablespoons Beeswax pellets
¼ cup CBD oil
How To Prepare?
Add on the ingredients in a boiler and heat them. Remove the contents after they melt.
Pour the mixture into a container and let it cool for a few hours. Further, use it on dry skin to moisturize well.
CBD Green Face Cleanser
Cleansing is an integral part of your skincare routine as it unclogs your skin pores. For this step, you need something effective like kale or spirulina powder infused with CBD Oil.
Ingredients
1 Tbsp. Kale powder
1 Tbsp. Spirulina powder
1 Tbsp. clay powder
1 Tbsp. CBD oil
½ ounce Water
How To Prepare?
Take a cup and add all the ingredients. Further, mix the ingredients well.
Add water to make the consistency thick like a paste.
Apply the mixture on your face before washing to get clean, smooth, and glowing skin.
Final Thoughts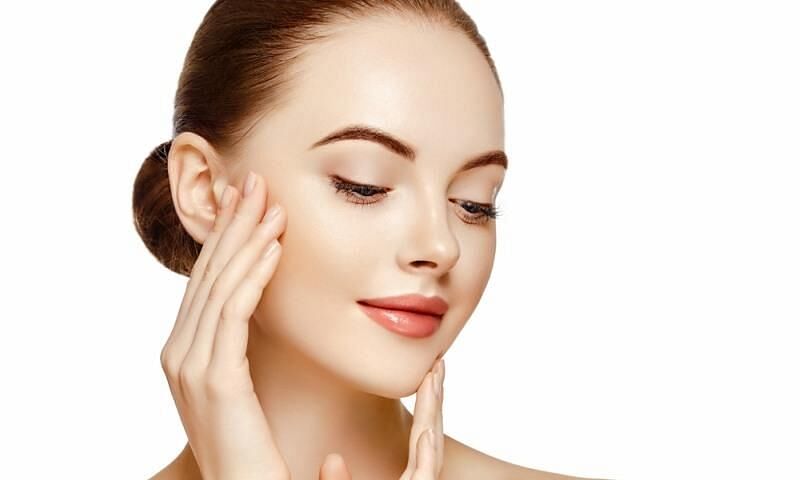 Skincare is quite essential to curb the effects of harmful agents on your skin. If you're unable to settle for a particular skincare regime, you must give CBD skincare a try. It includes the anti-inflammatory nature of CBD coupled up with other skin-nourishing ingredients. Also, you can prepare the recipes using minimal ingredients and effort. Make sure to use the authentic ingredients and wash your face before applying the recipes. Not only will it nourish your skin, but it also adds more luster to the skin.
Rebecca Smith is a full time content marketing specialist. She has been closely studying the cbd industry trends for quite some time. She has worked for various domains before came to the cannabis industry. Currently, She is working with Sunday Scaries.