How to Change Profile Picture on Instagram?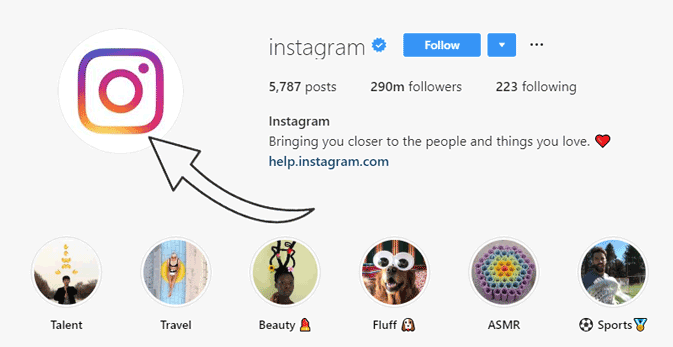 Changing profile picture on Instagram is not a big thing. We are going to show you how to change profile picture on Instagram easily.
The profile picture is basically the visual representation of a person's identity and personality. Every social networking application gives its user an option to upload their profile picture which showcases their real personality. Instagram, too provides this option to its users which to recognize other users thus providing a basic tool for more Internet-based connectivity.
It is important to keep the Instagram account updated be it with updated profile photo or by uploading some genuine stuff on the feed. Choosing a perfect profile picture is a complete art in itself as it explains what kind of personality a person has.
Strategies to get a perfect snap for profile picture
Before uploading a profile picture one needs to know about all the main techniques for capturing a good picture. These strategies include picking up a logo in case account is used for the purpose of marketing, choosing the right background for a picture, main light source.
Use a Business Logo
If a user runs a successful business and can be easily recognized by the logo he uses to showcase the identity of his marketplace, the in that case the user needs to upload the particular logo of that business as his profile picture. This will drag the attention of more people on his Instagram account thus increasing the number of followers to that account. But in such case too, the influencers need to show their face. In other cases where a person runs a private account and he has no such intentions of promoting business, then he must upload a picture of his own face. This will help other people to reach him easily.
Choosing An Appropriate Background
If you want to change profile picture on Instagram you must upload an attracting display picture. One should keep a neutral background in the picture. Instead of glittery and cluttered background, one must always choose a simple background for his picture. It will portray a decent and genuine image of the Instagram user to other users.
Look for the Best Light Spot
Users must look for a perfect light source so that they can click a perfect snap to be uploaded as display picture later. As a flash of mobile phones provides a sharp light which is not very helpful in capturing a perfect snap. Everyone thrives for getting more and more likes on his profile these days. Profile photos along with Insta feed plays a vital role in getting more likes. As people follow the accounts they get attracted to and good profile pictures make it happen quite easily. Usually, Instagrammers make videos and photos during sunsets and sunrise.
The golden hour makes them capture a more unique and perfect image as it provides a natural golden effect on the face with the required light rate. Most of the people use flash exposure, yet it disappoints them as it fails to provide a balanced light rate on the picture.
Size of Image
Instagram crops the image to the required size and dimension as the icon that showcase profile image doesn't support images with width and size that exceeds the required rate. People use different applications like Instasize and In short to get rid of this issue. These applications automatically change them to the required size of Instagram without even cropping the image.
Upload & Change Profile Picture on Instagram
There are two basic ways to change or upload a photo on Instagram. One can change his profile picture simply by tapping on the round picture icon on the left of the profile. As soon as the user taps the icon, it allows him with the option of selecting pictures straight from the phone's gallery. After that, the user chose the picture he wants to upload and tap on the tick which means selected. This is the quickest way to upload a profile photo.
Via Settings
Another way to change profile photo is by changing it via settings. For that, the user must go to settings on Instagram and go for the option of "Edit profile". It gives them the option to change profile picture along with the multiple options from where the picture is to be imported, be it from phones galley or from some other source. After the selection of pictures, Instagram also gives its users the facility of adding filters to the picture.
People go for their favourite filters and apply it on their pictures and after it, the final step is to tap on save settings. After it, the profile picture of the user will be changed in a few seconds. Now you know how to change profile picture on Instagram