Nowadays, almost all we do is made easier by mobile apps. Take, for instance, the way we order food. On-demand mobile food delivery apps are to the rescue whenever we are hungry. With just a click, you can already have your favorite pizza delivered at your doorstep.
Many food businesses today invest in developing mobile apps because of the projected revenue it can generate. In 2015, the restaurant business industry raked in around $160 million of total revenue thanks to incorporating mobile apps to facilitate their delivery service.

Your food delivery business will have an edge over its competitor if it has a mobile app. If you're planning to develop a mobile app for your food business, here are the must-have features to make it stand out.

Features of Online Food Delivery App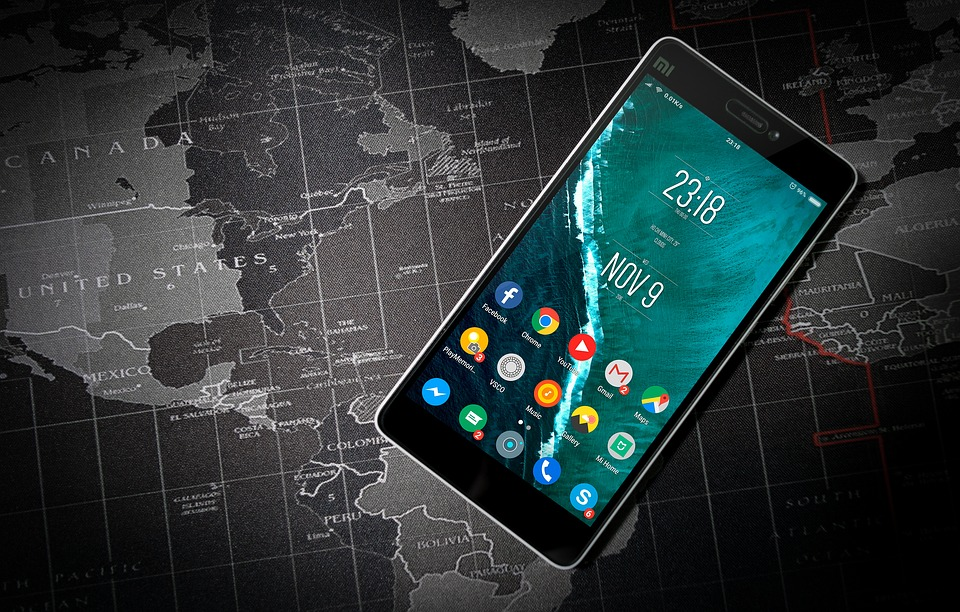 Real-Time GPS Tracking
Real-time GPS is an essential feature of an online food delivery app. This technology offers two important functions. First, it helps to know the location where the food should be delivered. Second, after confirming the point of destination, customers can track the movement and progress of their orders.
Major food delivery apps like Uber Eats use real-time GPS tracking to provide their customers with the best customer experience. For this feature, you should use application programming interfaces, such as Waze Navigation, MapKit, or Google Maps.
Convenient Order Placement
Users want a fast and simple order placement process in food delivery apps. In this case, your mobile application should have a user-friendly user interface (UI). The UI is an important feature of a food delivery mobile application through which users can browse through the food items and place their orders.
You should see to it that users have the convenience to explore and find what they're looking for. If your app is always lagging, this can negatively affect the experience of the users. Mobile app developers should make sure that the elements of an app load fast to boost user experience and app engagement.
Easy Payment Options
Payment is crucial to the owner's and the customer's perspective. When a customer encounters issues when it comes to paying for their orders, that's a minus point on their experience.
That's why you need to make the payment process simple and fast. There should be a list of all the payment options so that the customer can simply choose from these options and complete the payment. It's crucial for a business that delivers food to their customers to make a broad range of payment options available.
Include iOS Wallet, Amazon Pay, PayPal, Stripe, Google Pay, Online Banking, Credit/Debit Card, and Cash-on-Delivery services in your app. If you're the customer ordering food and you're using mobile data, make sure to recharge your Cubacel card to connect to the internet and have a hassle-free transaction.
Push Notifications
Since ordering food online is so popular nowadays, it's not surprising that many people have two or more food delivery apps on their phones. For your business to be more visible and keep ahead of the competition, your app should have push notifications.
Push notifications help your business stay connected with your customers. This feature provides your customers with different types of information, such as special offers and discounts. It's crucial that your notifications add value to the customers instead of just bland commercial messages.
Keep in mind that customer engagement is a must to make your food business successful. That's why sending push notifications is a smart approach.
Social media plays a significant role in making your business visible to customers. It's also seen as one of the factors that help customers decide whether to make a purchase. As such, your app needs to be integrated with various social media channels.
Users can easily share pictures or videos of the food they're eating with their loved ones if your app is fully integrated into social media. In this way, your food app will get that attention from a wide range of social media users and attract potential customers.
You can also draw in new customers if you have a point or reward system for customers who will invite their friends and family into your app.
Ratings and Reviews
Reviews and ratings are information that helps you identify the upsides and downsides of your food delivery service. So, your mobile app should have a feature that enables users to review and rate your business.
If you know the sentiments of your customers about your business, you'll know what are the things to keep and improve to make it successful. Accept customer feedback regardless it's positive or negative.
Conclusion on 6 Features of Online Food Delivery App

Having a mobile app is crucial for a food delivery business. And, of course, your app should stand out among the rest. Take note of the features mentioned above to make sure that users will use and continue using your food delivery app.