If we talk about career in accounting or business, we can find a vast range of options. You can find business degree programs in many specialized areas, including marketing, finance, and accounting. The accounting field, especially, has many rewarding options for graduates.
Visit Quizdumps.com for guaranteed success in IT certification exams.
There are accounting jobs available for every degree level, ranging from an associate's degree to a master's degree. As with any accounting role, a high aptitude for math and strong organizational skills are essential. Honesty and careful attention to detail are also required.
Associate's Degree Careers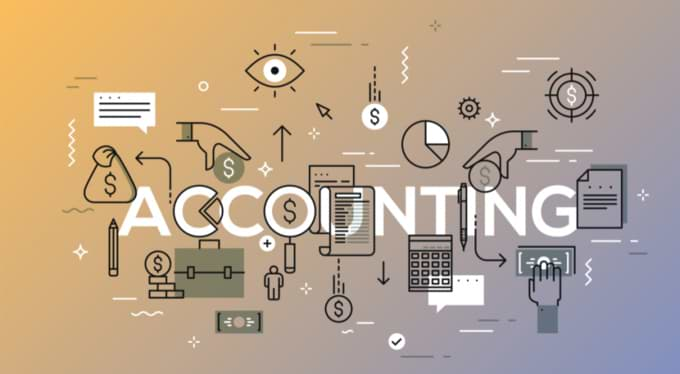 You can find many rewarding career options with a two-year associate's degree in accounting.
Payroll Clerk – Payroll clerks keep track of workers' hours and earnings and they compute withholdings. There are many formulas and calculations associated with payroll. Discretion is imperative to ensure that sensitive financial information isn't shared.
Accounts Payable Clerk – The accounts payable personnel pay the vendors, suppliers, contractors and utilities. Depending on the size of the company, one accounts payable clerk may suffice, while in large organizations there may be several employees in the department.
Accounts Receivable Clerk – As money comes in from customers and clients, the accounts receivable clerk makes sure the money is transferred into the appropriate company's accounts in a timely manner.
Bookkeeping Clerk – A bookkeeping clerk keeps track of all transactions. Large companies may assign duties by customer. In smaller companies, one bookkeeper may handle all accounting clerk functions, including payroll, accounts payable and accounts receivable.
Bachelor's Degree Careers
Most colleges and universities offer 4-year bachelor's degree programs in accounting, with a minimum of 120 credit hours needed for graduation. Classes include general business strategy, accounting and other education classes.
Auditor – Auditors can either work for the corporation or for a government agency, such as the IRS. Internal auditors may be independent contractors or be on the company payroll. Auditors ensure that all records are clean and legitimate.
See how to use composite function calculator to solve complex math problems fast.
Cost Accountant – The cost accountant is responsible for the analytical work of determining production costs. They measure the cost of making products and determine all fixed and variable expenses in the process. The information helps to manage budgeting and pricing of products.
Budget Analyst – The budget analyst makes sure that the allocation of funds for each department is in line with the budget so that spending doesn't get out of hand.
Master's Degree Careers
Some accounting career options require a master's degree. This entails approximately 2 years beyond a bachelor's degree. Most master's programs specialize in one area, such as tax accounting.
An information and technology accountant administers the system used to record and report the financial data. Knowledge in information technology is required in addition to accounting expertise. A financial analyst examines the financial wellness of the business so that sound investment decisions can be made. The ideal candidate enjoys gathering data, forecasting and communicating with investors.
The jobs outlook is very promising for accountants. Many students gain work experience after they get their associate's degree and take night classes to further their education. Some companies will even reimburse for courses.
A career in accounting can be both rewarding and well-paying. It's a good idea to examine all your options so that you make the right choice.