Thus, here are few gardening tips for beginners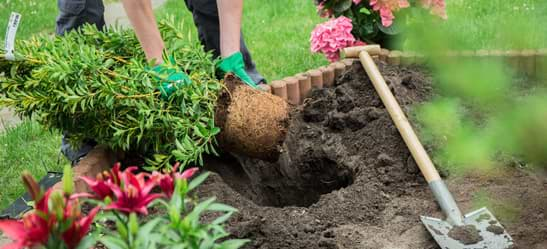 Start with indoor or house plants
As you're new to gardening, you need first to ease yourself with some low maintenance or easy-care plants. Go for house plants or veggie plants that are quick and easy to grow and don't require a lot of care. For a beginner, it is motivating to pick the vegetables that you have grown. As becoming a chef takes time; similarly, gardening won't come to you within a matter of time. It will also take time.
Check the location
If you're starting gardening directly on land and not on containers or pots, then please be informed that the location or site plays a vital role. Before you initiate anything major, you should make observations and know the place very well. You must consider every minute detail regarding the location. Such as whether the area gets direct light, the timings of the sunlight, the weather pattern, etc. See can succulents stay in small pots
Check the soil
The soil needs to be healthy, and it is the best and basic thing you can do for your plants. You can work for it by adding aged manure or compost to the soil. Water the soil wisely and cover the bedded areas nicely with a layer of mulch for water conservation. Having proper knowledge about these will take time. But once you get into it, you'll start getting everything into your head.
Choosing plants is an enormous task
What to produce doesn't solely depend on what you would love to produce. In fact, you need to keep a lot of factors in your mind. Like the kind of soil for planting, what amount of direct light is available, what type of climate you live in, what are the watering conditions, and how much care they demand, are some factors you need to consider. So, whatever you choose to produce must suit your soil and climate type.
Water wisely
If you're working on house plants or indoor plants, know that most of them do not require as much water as you think they do. Overwatering is the biggest mistake that beginners make in gardening. It is not something great that you do. Like a lack of water, overwatering can also kill plants. You need to keep the soil moist. It doesn't have to be clogged with water.
Gardening education
It is entirely okay if you don't know everything about gardening, but it is not if you don't make efforts to know about it. You should interact with people who are in this field for a long time. If not modern, they'll help you out with the characteristics of plants, their requirements, and how you should keep going.
We hope these gardening tips for beginners will help you put your first step in gardening. All the best!