In today's world, social media marketing is far more effective than traditional media. Regardless of the industry, though, it has shown to be extremely effective for businesses and organizations.
It is now easier to contact your potential customer with social media marketing. In reality, depending on your strategy, you can quickly expand your audience. However, you must exercise extreme caution when publishing or implementing your social media marketing plan. Even a minor typo in your caption or an apparently amusing phrase taken out of context might smear your reputation.
Working with social media marketing pros and knowledgeable graphic design agency is essential to avoid this. When you work with them, you can expect them to pay close attention to every component of your social media marketing strategy. From the trademark colors to the actual contents, everything will be scrutinized. You can avoid tiny flaws that can lead to a huge setback by doing so.
An experienced graphic design agency has a lot of experience with developing marketing materials for social media. As a result, they are able to recommend the optimal method for your design requirements. Discover here the importance of graphic designing in social media.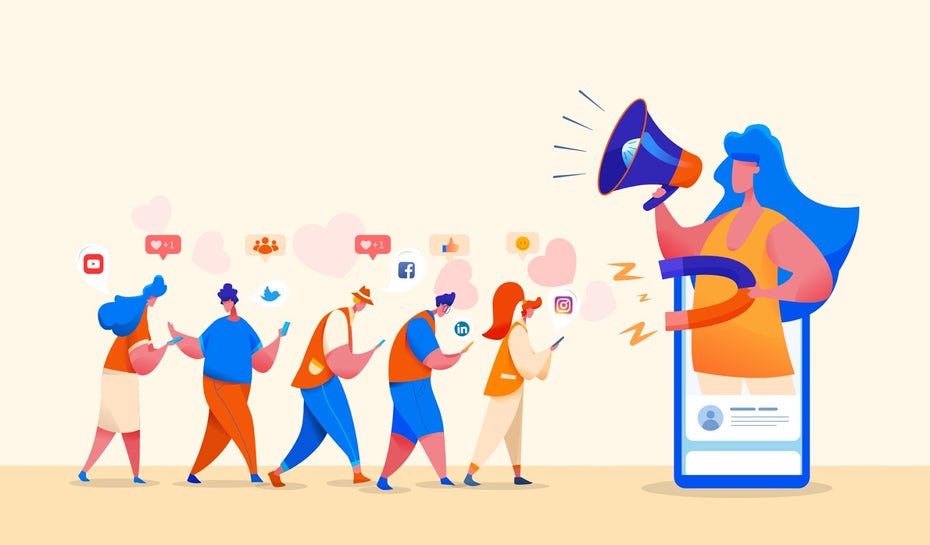 Many might argue that graphic design is a minor component of the whole marketing process with little or no value. However, this is a common misunderstanding. Graphic design, in fact, may make or break a marketing strategy. It's essential if you want to see your marketing strategies succeed, and here's why.
It has the Ability to Influence
The ability to influence makes a strong link between graphic design and social media. Colors, components, and layout aren't the only things that go into graphic design. An outstanding graphic design is especially important for business purposes since it has the ability to persuade or influence your intended market.
An effective graphic design is required to deliver a powerful message. There isn't any room for misunderstandings or even delays. Experienced designers from renowned graphic design agency are also conversant about color psychology and the impacts of visual elements in general.
A Good First Impression
Another reason you should value graphic design is that it aids in the establishment of your brand or business. Poor marketing materials can give the impression that your company isn't serious about its work. A well-thought-out visual design, on the other hand, conveys your brand's attention to detail. Most people will be pleased with that alone.
Designing for social media necessitates a unique set of abilities. If you rely on employees who aren't familiar with generating graphic designs for social media, you can wind up with ineffective content. A professional graphic design agency can assist you with some of the specialized social media marketing collaterals listed below.
Image for Your Profile
Did you realize that the image you use for your profile can reveal a lot about your business? Simply putting your logo on social media sites isn't enough. Have you thought about whether it will fit perfectly and appear attractive? Take Facebook, for example. You must ensure that your logo fits in a circular format. Otherwise, your profile picture will appear strange. It is vital for the graphic designer to make adjustments to social media requirements.
Launching A Limited-Time Offer
The proper usage of texts is required while producing a graphic design for a promotional launch. The graphic designer should select a typeface that will grab the viewer's attention. It must also be of the appropriate size. Also, don't forget about the proper layout. The primary goal of a graphic design agency is to draw your reader's attention towards your promotion. It makes you use graphic design and social media connection in a best way.
Infographics
Infographics are becoming increasingly popular in social media. People are drawn to Infographics because they have a natural desire to learn more.
As a business, you should use it. It is not a task that can be performed in one day. It will undoubtedly take time, and it will necessitate additional research and conception. It doesn't end there. The graphic design company can produce Infographics that are comprehensive but easy to grasp.
When it comes to graphic design, a smart graphic designer knows when to stop adding things. They don't want to create a cluttered design because they know it will cause confusion. Remember that a cluttered design might be very off-putting.
Memes
Memes are incredible! However, you must exercise caution when designing one, particularly for your brand. Make sure the subject isn't too sensitive or likely to spark debate. Again, social media marketing has the ability to produce immediate results. This includes negative publicity, which is something that we all wish to avoid.
As you can see from various social media platforms, designing memes isn't really rocket science. It's plain and easy to understand. However, it would be ideal if your graphic designers could incorporate your brand colours and logo in a subtle manner.
Let's discuss about graphic designers and social media marketing specialists now. These two, if you must know, work in tandem. These social media marketing specialists, after all, are specialists at spotting new trends and conducting market research. Graphic designers will then be given access to this information.
The next stage is to develop the best designs by the graphic design agency. They'll use data acquired by social media marketing specialists to make their decision. Again, a good graphic design agency isn't only there to connect the dots. Every graphic design must be based on science and logic.
Wrapping Up
We hope now you understand the connection between graphic design and social media. It's critical to hire the correct graphic design agency for your social media marketing. Choose an agency with a lot of knowledge and experience. In this approach, you can construct a design unique to your social media demands.
Hermit Chawla is a Marketing Manager at Sprak Design. He would love to share thoughts on Lifestyle Design, Branding Firm, Exhibition design etc.