We are going to discuss the ways to improve eCommerce store user experience for increased sales.
In today's business landscape, attracting consumers is difficult. Customers have so many choices when it comes to shopping, so entrepreneurs must try especially hard to get their interest. Competition in the eCommerce industry is heating up, and it is becoming more challenging to retain customers engaged long enough to make profits.
The only way to capture the interest of customers is to provide them with the best shopping experience possible. If your consumers do not have a pleasant and simple shopping experience, they will not return to your website or online store.
Therefore, it's necessary to offer outstanding user experience in order to succeed in this cut-throat competitive market.
If you're one of those who are looking for ways to improve user experience then you have landed in the right place.
In this article, we will walk you through some tips which you can use to improve your eCommerce store user experience seamlessly.
So let's get started.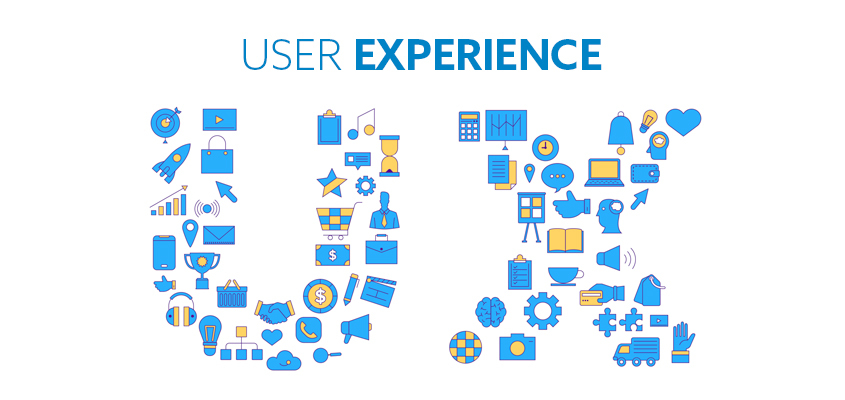 Excellent Page Loading Speed
If your eCommerce store fails to load quickly then you're in hot water. As the thumb rule is that a good website should only take 2 to 3 seconds to load otherwise customers leave the site.
The attention span of people generally is very short. In that small time period, you need to grab their attention. However, if your site will take too long to load, it will irritate them and they will leave your store immediately without purchasing anything.
So make sure you offer a quick and smooth shopping experience by improving your page loading speed.
Easy Navigation
Suppose you visit an online clothing store to purchase a limited-edition football t-shirt but that store has not categorized that limited edition product in a separate category and to find the product you have to scroll all the t-shirt pages. How would you feel? Frustrated right?
If the design of your eCommerce store is complex, it will be challenging for customers to navigate. The design of your digital store must be simple and engaging. Remember you're offering an online service to make the shopping experience more convenient rather than irritating.
Avoid adding extra buttons. Categorize your products properly and according to their specifications to make it easier for customers to search and purchase them.
Simple Checkout Process
That's really good news if your customers have reached the checkout page because it shows they're going to buy. But sometimes customers abandon their shopping carts at this point. Do you know why?
It's because of the long, difficult, and complex checkout process. If your transaction process is demanding then customers will definitely abandon your store and will never return.
Avoid adding too many product advertisements at the checkout process because it might distract your customers and drive them away.
The optimal way to provide a good eCommerce experience to your customer is by offering an easy and simple checkout process.
Efficient Customer Services
The best thing an eCommerce business can offer its customers to improve user experience is efficient customer service. If customers reach out to you, you must offer them assistance immediately. If you're unavailable then try responding to their query as soon as possible.
If you will help them immediately, they will be impressed and they will remain your customers for a very long time.
High-Quality Product Images
The only but major drawback of shopping online is that you cannot touch, feel, or try on the product. That's why it's necessary to make the online shopping experience more comfortable by displaying realistic product images.
Also, make sure to deliver what you're showing to customers. If your product quality is not up to the mark then your customers won't return. So stay honest and show them what you can deliver.
Collect Customer Feedback
One of the best ways to offer good customer experience is by collecting feedback from customers. Remember there is always a room from improvement and you can only improve your eCommerce store through getting customer feedback.
The suggestions customers provide is very useful and if you will implement it in your store you will be able to bring in more sales. Sending email to customers one by one to collect feedback is an ineffective and time-consuming job.
Also you can offer a free gift or discount voucher to motivate customers to give their feedback.
Once you have collected the feedback, display the positive ones on your eCommerce store to motivate visitors to purchase from you.
Add Social Proof
When you visit an online store, what's the first thing you do? You check that company on social media channels to find out what other people are saying about that company, its products and customer service.
You can show social proof through customer reviews. For that you need to stay active on social media channels. You also need to update and monitor your social media pages regularly.
Use all that data which can help you to motivate and influence the audience.
Be Transparent
It's highly essential that you keep your eCommerce store transparent by offering all the necessary information including, company policies, product details, and shipping details. In this way customers will be able to trust your company more and you'll be able to bring in more sales.
Being transparent will help you make the user experience more enhanced and comfortable.
Offer Omnichannel Experience
In an environment of multichannel shopping, offering a single or omnichannel experience is critical to success. It will ensure that all of the visitors receive the same message and brand value regardless of the site or system they are using. As a result, this coherence improves the customer experience and makes the brand more distinctive.
A lack of continuity, on the other hand, may mislead consumers and their expectations about your shop. Can they prefer your store because of its quick delivery, high quality, or low prices? Delivering mixed signals will erode the strength of your specific value proposition.
Conclusion
There are many E-commerce websites, and if you really want your site to be successful, it is crucial that you make a lasting impression on your customers. If you have excellent customer service, they can return time after time again.
Tooba is an eCommerce writer at B2BWoo. Her main areas of interest are e-commerce, WordPress, and digital marketing. She enjoys reading and writing about e-commerce and loves to educate people about it. Her work has been published on many popular websites across the internet.