The act of creating a small business takes bravery and drive. As anyone who's ever gone through it can tell you, the process shouldn't be taken lightly. Despite this, many will also tell you that all of the work was worthwhile. Before beginning this journey, it's essential to consider your current abilities. Starting a business may sound lucrative, but it isn't likely to bring in money for a while.
Necessities for Starting a Small Business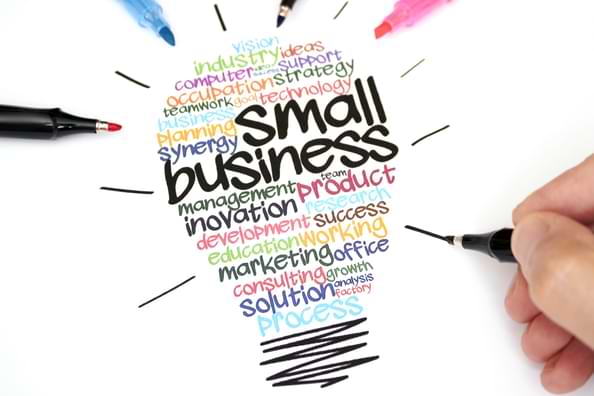 Fusion Accountants can help support your start-up with accounting advice. You need to be sure that you can do what's necessary. If you're wondering what that is, here are six necessities for anyone creating a small business.
1. Interest in Your Product
Interest of buyers is one of the top necessities for starting a small business. You may have a stellar product to sell, but it's essentially meaningless if no one wants to buy it. A business, no matter how small, requires a market to sell in. After determining what you plan to deal in, your first step should be to scope out the market. Is your business run of the mill?
An in-person company is less likely to suffer from regularity, but a strictly online platform requires originality. Try to find your niche in the community. If possible, survey friends throughout social media to determine possible interest.
2. Team Members
No matter how tiny your business model, you'll probably need assistance. While you may not have enough funds to hire employees, it's prudent for any company owner to find help. Ask family members and close friends to assist if you're stuck.
If you need help with manual labor and have registered as a business, you can ask for volunteer help from locals. In the event that you can't pay full-time employees, consider hiring freelance workers. This will require less money but still deliver assistance.
3. Determined Legality
A business can't be created without the law on its side. First, figure out what structure you'll use. This refers to who has ownership of the company, as well as liability. For instance, a pair can have a partnership or a single owner can have a sole proprietorship (which is risky for your personal credit). Whatever you use, make sure it works best for your current monetary situation.
Next, you need to register with the government. It's also likely that you'll be asked to get an Employer Identification Number or EIN. This is meant for businesses with employees, but it can still be received if you've yet to hire anyone. Lastly, you'll have to fill out your state's articles of incorporation if you're creating a corporation.
Don't hesitate to fulfill legal requirements as it comes as one of the essential necessities for starting a small business.
4. Adequate Financing
No business can succeed without adequate financing so it's also listed for the main necessities for starting a small business. Before you go any further, your finances need to be considered with a stern eye. Don't try to convince yourself that your business will get you out of debt.
It won't, at least not for a while. You need to have the ability to invest in a company and endure losses at present. Since you likely don't have enough funds in your bank account, consider taking out loans to a reasonable degree.
Don't worry if you can't find a bank that will lend you money. This issue isn't uncommon or ignored by major financial companies. In fact, Don Gayhardt, CEO of Curo Financial Technologies Corp., says that his corporation works specifically to help underbanked communities.
5. Thorough Plans
The phrase "go with the flow" can't be applied to a growing business. You need to fight the current and have a plan to do so. First, cement what exactly you will be selling. Next, determine how this product will be made or located, as well as delivered. A timeline should also be mapped out.
It's essential to be one step ahead at all times. You'll want to begin making a profit as soon as possible, so sticking to a schedule is vital. Ask yourself hard-hitting questions throughout this process. This isn't the time to go easy on yourself. The more detailed and thought-out your plan is, the better.
6. Advertisement
Who can ignore advertisement when it comes to talk over the necessities for starting a small business. In order to create a successful business, you need the ability to market effectively. A company can't thrive if no one knows about it. Become adept at multiple social media platforms early in the process. Once you're far enough along, you can begin posting ads. Consider asking your friends to share these posts.
Social media is a titan of online advertisement, so it's essential to use. However, in-person marketing shouldn't be ignored. Find the nearest community and pass out flyers. Try putting up posters at favored rest locations. This form of advertisement is especially helpful for businesses that are in the area. You want potential clients to be aware of your existence.
Now you know the basic necessities for starting a small business but remember that beginning a small business is an exciting step in anyone's life. It takes courage and tenacity. It also takes the above steps, which are crucial to the process. Don't let yourself coast on the quality of your product. A long-standing business requires forward-thinking and commitment. Take the time to think things over before starting your dream company.