However, it seems easy to heard than doing as you have to consider the proper optimization of images to play a positive role in improving website rankings in search engines. Yes! Image SEO is a real thing.
The article explains all essential considerations that you must focus on to optimize images for SEO. Before that, let's understand why and how to use images in your content.
Why use images?
Have you ever heard "a picture is worth a thousand words"? However, the saying brings no truth when it comes to Google, as you surely need to write words also. However, images used in the posts and articles to add colors to the words. It actually spices up your words into illustrations.
You can make posts and blog articles more enticing for social media. So, use the images wisely because visual search is on the plate of Google for the future search. For this, adding pictures with cool filters can increase the popularity of your blog in the search engines. Don't forget to choose it carefully!
Important things for search engine optimization of images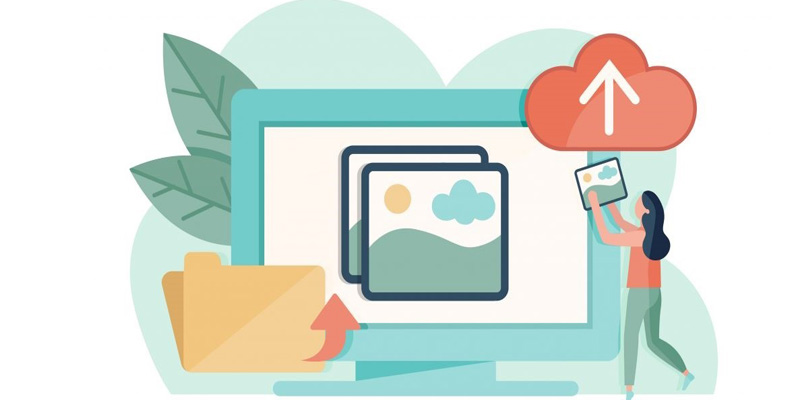 It is imperative to optimize the visual content for the targeted audience as well as for the search engines. Basically, image optimization helps in improving content loading speed and optimization. Therefore, if you don't pay attention to the optimization of images, you are surely wasting a valuable asset of SEO.
Do you want to learn simple ways of doing this? Let's consider it together:
Pick the right image format
First thing first, the format of the image plays a significant role in the decoding and appearance of the website. It is imperative to consider different types of formats available in pictures and pick the best one. The most commonly used formats are JPEG and PNG.
It is suggested to use JPEG because the file size is relatively less than the other formats. However, you have to create a balance between the quality and image size. On the other hand, PNG has high quality, but the file size is large, don't use it.
However, if you are not sure about image formats, you can get assistance from SEO services Company in Dubai for image optimization along with content marketing strategy. After all, professionals know which image will suit your blog requirements in the best way.
Compress the selected images
An image without compression can make your webpage heavy taking longer than expected to load in the browser. So, you should not take any risk by uploading an image without decreasing its weight by density.You may also find many compression tools for images, both free and premium.
You can use TinyPNG or any other similar plugin for compressing images. However, it is suggested to use "WP Smush"for websites developed using WordPress framework. It will help you to decrease the image size without compromising the quality.
Design attractive images
Images are the primary elements of content. Therefore, you should consider picking the best images to make your website stand out unique in the crowd. Why not design your distinctive photos based on your thinking patterns and perception? You can do it using Photoshop and other picture editing software.
Copying images from different websites may cause cluttered looks of your articles with the same stock of photos everywhere over the internet. Instead of this, a custom image can attract the attention of visitors with a fresh-looking image. It has a positive impact on your website visibility in the search engines.
Ensure to have SEO-Friendly Alt Text
An alternative tag is used to define the image in case the browser is not loading the pictures. In other cases, the alternative text is used by individuals with visual impairment to understand the concept behind the image. It helps the readability.
Additionally, you have to comply with web accessibility guidelines that require the individuals to use alternative text for images. So, don't forget it.
Avoid copyright conflicts
It is something related to ethical concerns of using an image for your blog. You should consider that copyright issues can cause havoc on the part of your business. In worse situations, people have to face a lawsuit for using copyright images.Therefore, you should use the image with a license or freeware.
In case you violated copyright, issue a notice under the Digital Millennium Copyright Act (DMCA) to let the image owners can know and act accordingly. Google enables users to access the filtered results of reusable images. It is better to pick such photos to avoid any issue in the future.
Customize the name of image files
You may surprise to know that even the file name makes a big difference when it comes to the optimization of images. In this regard, you have to focus on using keyword-rich names for image files. Google considers image file names for matching the relevancy of searched queries.
For instance, you are going to write a post about mobile applications; it is better to name the file as "top-mobile-apps" or something related to it. Don't forget to consider the concepts of search engine optimization for writing image file names.
Instead of getting facing so much difficulty, it is better to get assistance from professionals. So, you can hire an experienced SEO services company such as Spiral Click for the optimization of your blog that will cover the images also. It helps in ranking blogs accordingly.
Image Optimization is the key to the blog's success!
Summing up, visuals and images make the content more attractive and inspiring. Therefore, it is essential to use the pictures to add some colors to your words. However, pay greater attention to the selection and optimization of images because a lack of proper knowledge in this regard can be counterproductive. Be smart- Happy image optimizing!