If you are traveling to the US, there are many places you can visit. The US is home to so many beautiful attractions, and one city that holds its own is Orlando. Orlando is known as a city with so many theme parks and attractions that will keep you busy for days on end. To prevent any confusion as to the first place to visit, we have compiled this list of theme parks that you must try out. If you are visiting Orlando, you will need to bring your A-game because there is never a dull moment.
You will ride roller coasters, see famous costume characters, or have fun with sea animals. In this guide, we will lay down the best places every traveler must visit and the different attractions they will find at the parks.
Orlando Theme Park Guide for Travelers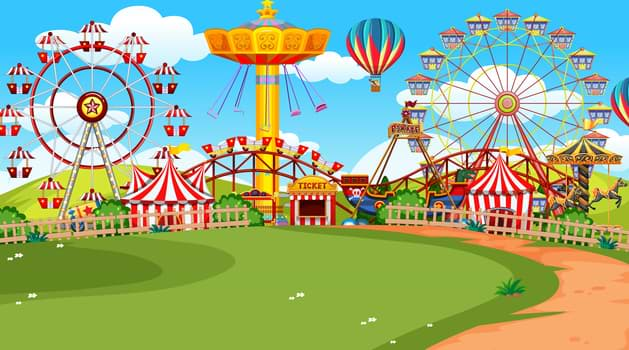 Universal Studios Orlando
Universal Studios is the place to go if you want high octane fun and thrills. There are so many attractions you will love just waiting to be explored during your visit to Orlando theme park. Visit the Wizarding World of Harry Potter, Fast and Furious, and other well-known universal studio titles. Everything at Universal Studios is designed to entertain you, and we are sure you will never have a dull moment.
While waiting in the queue, experience an excellent waiting time as you enjoy the entertaining and immersive lines. The park has a nighttime lagoon show that is touted as the "epic cinema under the stars." If you're into horror, the annual Halloween Horror Nights will satisfy you.
Disney's Magic Kingdom
The Magic Kingdom is one of the Disney Parks available in Orlando. You can still see the iconic Cinderella's castle, which every young child can recognize at this point. The Magic Kingdom is built for kids and adults alike, bringing them into the beautiful world of Disney in a loveable environment.
There are six themed lands at the Magic Kingdom, including Frontier Land and Fantasy Land. The is so much to do at the park as you can go on rides, buy merchandise, sing along to classic Disney songs, and so much more. There is never a full moment at the Disney Magic Kingdom.
SeaWorld
SeaWorld is the ideal place for lovers of the sea and the animals of the sea. SeaWorld is a calm and smooth experience when compared to the other action-packed venues on this list. It is also a family friend lu environment, so you are sure to run into a lot of kids who are also here for fun and entertainment.
At SeaWorld, you can ride the tallest, fastest, and longest roller coaster or go around the park and see other interesting attractions. You can have a fantastic time at SeaWorld for a pre-purchased ticket of $80. Visit SeaWorld today and have an experience you will never forget.
Disney Hollywood Studios
Once again, we are back at another Disney wonderland. The Disney Hollywood Studios will make Movie enthusiasts and Movie buffs feel right at home. There is so much movie history to see and experience here.
You might get overwhelmed. Journey through Tinsel town on the Rock 'N' Roller Coaster or visit one of the park's most celebrated attractions, Toy Story Land. At Toy Story Land, you can enjoy friendly and fun-filled carnival rides, which will bring out the kid in you. For more adult and nostalgic fun, visit Star Wars Land and battle to defeat the Sith.
Animal Kingdom
The Animal Kingdom is the place to go for animal lovers during Orlando theme park visit. There is an open safari that you can trek through while you feast your eyes on exotic animals. The safari has been designed to make you feel you are in the African savanna, and this creates a more immersive experience.
One of the park's newest additions is Pandora- the World of Avatar, where you will journey on the back of a banshee and move through a bioluminescent rainforest. The park has over four million trees, plants, and lush greens that have been brought in from around the world.
Tips for International Travelers!
If you want to visit the US from a country on the Visa waiver program, you will need to make an ESTA application. The ESTA is a system put in place by the US government to monitor the influx of individuals coming into the country from visa-exempt places. The application can be submitted on their website online, and you will be required to pay a fee before submission.
Your status should be sent to you at most 72 hours after you submit your form. If you do not get a response, you can check ESTA status online to see if you have been accepted or rejected. Ensure that you have filled the form correctly to avoid rejection of your request, although you can reapply if your initial application was denied.
We hope you enjoyed this guide for Orlando theme park and will follow it while visiting Orlando next time!