Advantages of an Outdoor Kitchen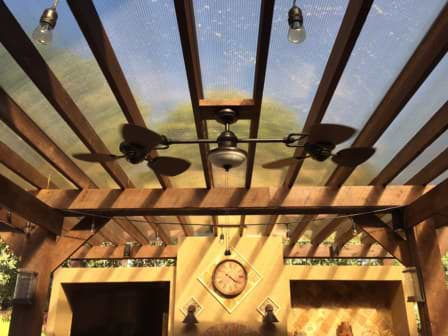 Below are some of the excellent benefits of an outdoor kitchen at home.
Place of Entertainment
An outdoor kitchen is the right place to entertain your family and friends. When you have food grilled out on the patio, your guests can gather around the BBQ grill and socialize as dinner is being cooked.
Improves the Value of your Home
Remodelers earn a higher return on their financial statements because of the popularity of an outdoor kitchen. A lot of BBQ grills and other patio appliances are made from stainless steel. It makes them able to handle the changing temperatures with the seasons. Stainless steel is also ideal because it is easy to clean. When you have a properly installed outdoor kitchen, you have an investment you can use and enjoy for the many years to come.
Lowers Utility Bills
If you're grilling food outside during the summer, your air conditioning system won't have to work overtime to keep your house fresh. Baking, frying, roasting, and broiling foods in your indoor kitchen can elevate your home's temperature in several degrees. Cooking outdoors can save on energy consumption.
Keeps Smells Outside
Some foods smell good while they're cooking, while others are not. When you cook odiferous foods such as fish or deep-fried items, their aromas can linger to your home for days. However, preparing the same menu outside, your house stays fresh smelling.
Expands your Living Space
When you have an outdoor kitchen, there is no need to add on a room with walls and a roof. You only need to incorporate the space you already have on your back porch. When you have a covered patio, you can bring in appliances and have the outdoor kitchen of you've always wanted. In your outdoor kitchen, you and your guests can celebrate special events, or enjoy the great outdoors.
Things to Consider Before Building an Outdoor Kitchen
Below are some things you need to consider when deciding to build an outdoor kitchen.
Location and Placement of your Outdoor Kitchen
Before starting on the details, it's essential to know where you will place the kitchen, how will it work with the rest of your garden, and how big it will be. You need to consider the distance for your indoor kitchen, as it can dictate the elements you need to include outside.
Space and Features you want for your Outdoor Kitchen
You will have to decide how often you'll be using your outdoor kitchen, how many people you'll be catering to, and what kind of food you like to cook. It will help you in deciding how much grill area and workspace you'll need.
You also need to decide on the overall design of your outdoor kitchen. If you want a farmhouse style outdoor kitchen, you can hang some farmhouse style wall signs. You can also choose a modern outdoor kitchen.
Remember, it is your Dream Outdoor Kitchen.
Keep in mind that, however, you choose to use your outdoor kitchen; make sure you know how to layout in order all