So today we are here to answer a commonly asked question by beach lovers; What is the purpose of rash guard and why a surfer must wear it.
When you go to the beach, you love to watch surfers, boogie boarders, and swimmers who catch the waves and dive under the waves but you can't stop noticing that some are wearing shirts or rash guards. Well, these rash guards are commonly known as an additional type of fitter water wears that are made of spandex, nylon, or polyester used for a variety of purposes.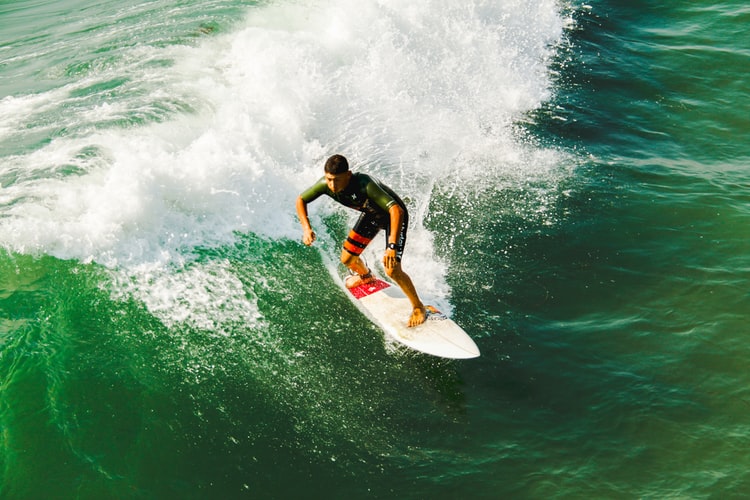 If you ask what is the purpose of rash guard then you should know that a rash guard has many purposes under the blazing sun and cool waves. It is worn as a protective layer and used as a shield from damaging sun rays, cruel ocean conditions and painful chafing. While some people do not see them as absolutely necessary, you should definitely consider wearing one especially if you're a beginner and want to learn a certain water sport.
Basic Purpose of Rash Guard
To define rash guard, we can say that a rash guard is an item of upper-body clothing that is worn by itself or under a wetsuit. If we talk about rash guard purpose, it serves multiple purposes:
Shield from Chafing
Sun Protection
Rash Armor
Warmth, or light coverage as a substitute
However, a rash guard for some functions as an upper garment that they can wear for stylistic purposes or even just a functional piece of clothing.
Types of Rash Guard
There are two major great types of rash guards. You will mostly find one for water activities and for other types of sports such as martial arts. For water rash guards, there are few subclasses as well. Most of these are based on the materials, style, and fabrication of the rash guard. You may even find rash guards made or sold for particular water sports.
Polyester
Spandex
Nylon
Lycra
Neoprene
There are certain benefits to every material you're going to choose. Pick something you think feels the most comfortable for you. For instance. If you want something where you can freely move a lot, then Lycra can provide you with that superior stretching while polyester can offer a tighter fit.
If you need something that will keep you warm, Neoprene can give some insulation, while spandex and nylon can dry faster. Some of these rash guards come in a combination of these fibers. This is the reason why you can see "nylon-spandex," "NylonLycra," or other blends.
Reason Why You Need to Wear Rash Guard
Now that you've learned the basic purpose of rash guard, now you're wondering why wear one? Here are several reasons why you should wear one.
UV & Rash Protection
Protection is the very purpose of rash guard but this reason is a bit overlooked. Not everyone knows that rash guards have a UPF (Ultraviolet Protection Factor) rating of 50+ meaning you're seriously protected from harmful UV rays. Rash guards also serve as a protective layer from board rash and abrasion. A board rash is what you get from a boogie board or a surfboard when you come out of the water with scrapes and redness on the torso. It hurts and it's very uncomfortable, and can get ugly.
By wearing a rash guard, you can be sure that you'll be protected from one of the issues mentioned. It's up to you if you want to be scraped or not. If you want full-body rashguard protection, then opt for bodysuit rash guards.
Performance and Activities
Wearing a normal or clingy fit rash guard, means that it's about performance and tight fit. There are people who like to wear a rash guard under a suit to make the process of getting into and out easier. But if you want a more relaxed and comfortable fit, then you may want to go for a loose fit rash guard. This type of fit is great for the beach and stand-up paddleboarding.
Cover-Up
The purpose of rash guard is to cover you up too when you are not feeling fine with other options available. Some people may not be comfortable wearing bikinis so fashionable rash guards are a great alternative and some just like having a top that can be worn as a cover-up but with UV ray protection. You may pick from different styles including long sleeve rashguards, short sleeve rashguards, and sleeveless rashguards.
Fast Drying
Surprisingly, rash guards are not only fast drying but they are also anti-microbial. Yes, you heard that right! You don't need to worry about stinking or wearing a soaking wet top all day. Surf rashies are amazing for boating and even an after-surf cooldown.