Today, we are not living in a world where everything is digital. You don't have to wait and watch for your game in front of the TV. Everything can be accessed on the internet nowadays. You just have to find the best streaming websites, and you can now start watching.
If you are one of those people who are in search of amazing sports streaming sites, then you are in for a treat. We have decided to make a list of some of the best streaming sites where you can watch your all-time favorite sports. So, better to sit comfortably because you'll be sitting on that chair for a long time, and streaming after you are done reading this.
With these sports streaming sites, watching your favorite sport online has never been easier. With just a few clicks of your mouse, you'll be able to watch them anytime you want as long as you have an internet connection.
3 Sports Streaming Sites for Sports Enthusiast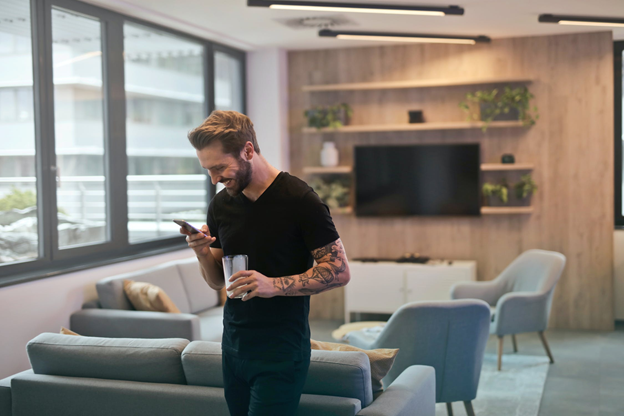 CrackStreams
Crackstream comes at the top of the list of best sports streaming sites. It does not require you to pay for a monthly or yearly subscription. Everything on it is free of charge, and you can watch it as many times as you want. They update their website's links a day prior to the actual match, and there are a lot of links that you can choose from. You can watch your NBA game, UFC or MMA matches, and even boxing matches.
If you just want to be updated on your favorite sports, then CrackStreams is the way to go! The website's interface is extremely easy to navigate, which makes it easier for beginners to find their way across the site without difficulty.
Facebook Watch
We all know that Facebook offers live streaming and that they are famous for being so adaptive to the changes happening in the digital world. It always wants to be on top of things, and won't let itself be left behind as the others evolve. They have already purchased digital rights for them to be able to broadcast sporting events such as Major League Baseball.
Unfortunately, the list is not that big for now, but be assured that Facebook will continue on buying digital rights for you to watch your favorite sport on their website. It is even already working on a deal for them to purchase digital rights on Cricket matches from India.
FOX Sports GO
Using this streaming site, you are able to stream sports live directly from the FOX Sports network. You can even watch sports matches from the FOX website if that is what you prefer. This also includes Big Ten Network, FOX Soccer Plus, FOX College Sports, FS1, FS2, Regional Network, and FOX Deportes.
You can also download the app from your own app store, which is very easy to navigate and use, and may come very convenient when you're not at home or near your computer. With this app, you are able to stream your favorite sports anytime and anywhere.
Takeaway
Provided that you have a steady internet connection, you are able to access and stream your favorite sport you want with just a few and uncomplicated steps. With the portability of mobile phones, we can now stream and watch anytime and anywhere we want. So, have you already picked which one you would be using to watch and stream?