Today we are discussing how you can elevate style with leather jackets? Interesting post to read!
Who doesn't want to be the center of attention? With a great fashion style, you can be the most stunning individual in the party. But great fashion is also supposed to be comfortable in looks. This is why today the fashion trend is shifting towards jumpsuits, tracksuits and most importantly leather jackets.
In 2019, the industry of the leather jacket generated a staggering revenue of US$1,490m. And it is expected that the market will grow annually at a compound annual growth rate (CAGR) of almost 11% from 2019-2023. With this, it is evident that the industry is booming. But what makes any jacket a great choice for all the fashion enthusiasts around the globe? Why is the industry so competitive today? Let's find out.
What Counts for Style with Leather Jackets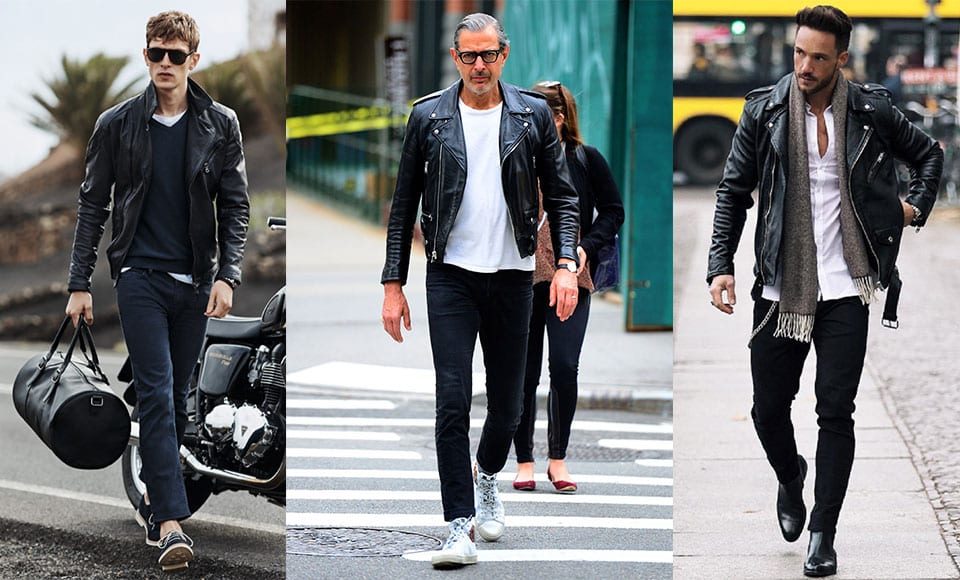 There are probably hundreds of e-commerce businesses that sell winter outfits. So deciding which one to buy can be quite tedious. Just google "Halloween and Cosplay Jackets" and you will find ten different products on ten different websites. This is why you should make the experience easier by knowing what makes a leather jacket really the best choice.
Leather
It's in the name after all. Shouldn't the material of the jacket be flawless? There are many types of leather that are used in the making of attires. For example, Top Grain, Full Grain, Corrected Grain, and Bonded Leather. Although these are the four basic types of leather, the majority of the time you will not find these names in the jacket descriptions. Instead, businesses describe the leather depending on the percentage of organic material and the finishing process. Mostly, they will use names like Semi-Aniline, Chrome Tanned, Chrome-free, and pigmented leather.
What you should avoid is any kind of corrected leather. Cheap leather jackets use scarred and kinked skin of animals, sanded down and sprayed with extra dye to make it more uniform. This gives the leather an overly smooth, shiny and plastic-like surface. Instead, top-quality leather should have a slippery, soft and uneven texture.
Interior Lining
The perfect leather attire should be sturdy-looking but also comfortable and easy to wear. The issue with poor quality jackets is that the lining used in the interior tear easily. This makes the jackets less durable. These are mostly made up of low-quality synthetic fibers. Therefore, while buying a jacket you should search for viscose or nylon linings in its interior. For the body lining, you should prefer jackets with quilted or insulated cotton fibers as these make them comfy and breathable.
Stitching
A good stitching represents the craftsmanship and attention to detail of a jacket designer. It is mostly done around pockets and zippers to elevate the look of the jacket. From the inside, good stitching is what really holds it together. However, cheap jackets are stitched using poor material like thin, regular threads. To further reduce the cost, designers use a limited amount of stitching. In contrast, premium leather outfits mostly use thick, nylon threads all over. This makes them ever-lasting and top-notch.
Detailing, sleeves, and fitting
Most businesses sell jackets with large armholes or sleeves to fit all body types. While you may think it's great, it is only a quick way of making huge sales. Any inferior clothing also comes with poor or less detailing as it is faster to make. So what should you really look for? A jacket that has been perfectly designed and detailed, available according to your size. The sleeves and armholes shouldn't be too small or big as they will only give a horrid look.
Flexibility in design
One of the main reasons why the leather industry is booming today is because of the customization it offers. Many businesses like leatherchase.comallows its customers to make changes in the color, design and fitting of their outfit. For example, don't like a stand-up collar? Do you want to remove open hem cuffs from your jacket? Maybe you want the color to be a little different? By customization, you can add or remove any features you want. In contrast, substandard clothing don't come with a lot of options for changes. This is because businesses selling them launch only a few, rigid products to make quick sales.
Zippers
Finally, you cannot forget the zippers.Sturdy and strong zippers are the strong points of a good Jacket. The most common zippers are the YKK as they are reliable and smooth in movement. These are the qualities the zips in your jacket should have. In addition, they should be made up of good metal that will not rust quickly. Most jackets also come with dual zippers.
Read Also: Top 5 Best Quality Famous Jackets Worn By Celebrities
Ending Words
Any day is the perfect time to wear a leather jacket and flaunt your style. However, one that is poorly made and designed can shatter all your fashionista dreams. Therefore, keep a keen eye while buying and choose brands that sell only the best leather wear.
With a great fashion style, you can make a perfect and elegant look.
you can be the most stunning individual in the party.