Ready to ditch the day job, become your own boss, and start a business? Amazing! Welcome to the wonderful world of entrepreneurship.
As the 30 million small business owners in the US will tell you, this is an exciting and empowering way of life. But before you can sample it, you have to come up with a viable business idea that solves a problem and fills a gap in the market.
And, unfortunately, that bit's easier said than done!
Many industries for business ventures are already over-saturated with established brands. In others, technology's changing at such a pace that current business models are becoming redundant. Want to discover the industries with the most potential for startup success so you can decide where to allocate your time, energy, and resources?
Let us help! Here are the top 7 industries for new business ventures in 2021.
Top 7 Industries for Business Ventures in 2021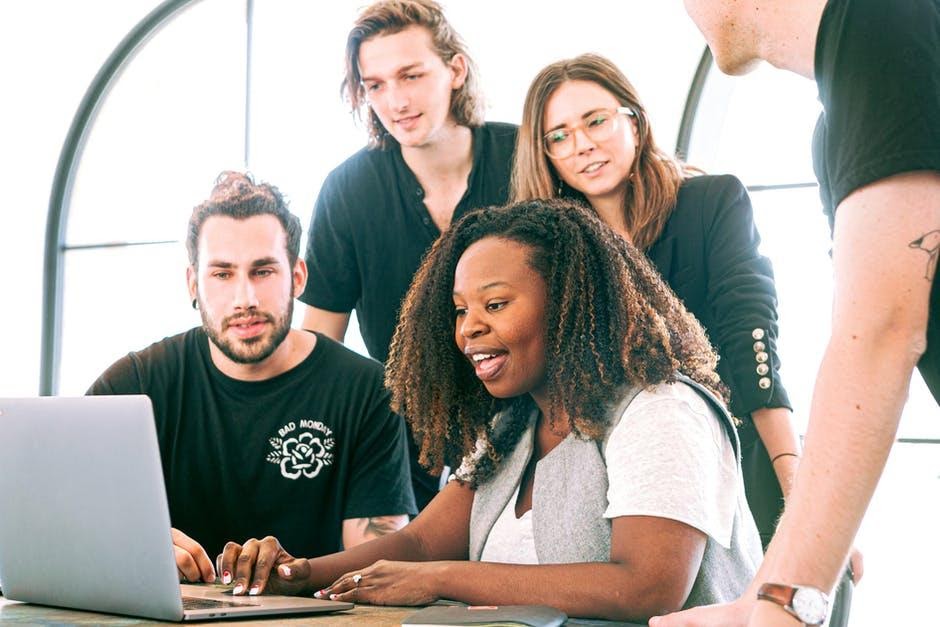 1. Software Development
Technology's advancing at a frightening rate and so is our reliance on it in everyday life! As a result, powerful new software that solves business problems (such as data security, storage, accounting, project management, and so on) is in fierce and ever-growing demand. With the right idea, entrepreneurs with a penchant for IT could make a killing.
The best part? This industry's only going one way: up . Unlike other fields, you can enter it feeling confident that market shifts won't impact your business' potential to succeed.
2. Healthcare
The global pandemic has had a profound impact on the healthcare industry over the last 12 months. As this blog article indicates, not only are there more jobs available in this industry than ever before but there's also a growing interest in the role of technology in facilitating medical care.
Likewise, as people become more aware of their physical health, we could see interest in alternative treatment approaches and private wellbeing clinics rise to new heights. Throw in the potential for a rise in research funding (to prevent such catastrophes from reoccurring in the future) and entrepreneurs have numerous outlets to explore here.
3. E-Commerce
COVID-19 hasn't just impacted the healthcare system. It's forced a profound shift in consumer habits too!
Namely: how we shop.
Where a brick-and-mortar retail setting has been the go-to option forever and a day, people have had no choice but to leverage the internet instead. Consumers who may otherwise have never tried online shopping a) gave it a go and b) realized its ease and convenience. The e-commerce industry exploded in the process!
So, whether you want to sell products via an established third-party platform (such as eBay or Amazon) or direct-to-consumer through your own website, opening an e-commerce small business makes a whole lot of sense in 2021.
4. Health and Beauty
The health and beauty industry's been booming for a while now. Thanks to celebrity involvement, the rise of influencers, and a general emphasis on looking/feeling your best, all manner of new beauty products have exploded onto the scene. Nevertheless, the demand for new and ever-improved lotions, creams, makeups, and so on shows no signs of decreasing!
A word of warning though: the beauty industry's heavily saturated. If you do decide to invest in it, the strength of your branding will be all-important. Only by being unique, niching down to a particular health/beauty problem, and creating a cult-like following will you stand out enough to turn a profit.
5. Fitness
The fitness industry's enormous both in the US and around the world. People want to build muscle, shed that holiday weight, and get those washboard abs in time for summer! Furthermore, following months of COVID-related gym closures, you can bet your bottom dollar that swathes of fitness freaks are chomping at the bit to get back into the gym.
For entrepreneurs, that demand means one thing: opportunity. Whether you're selling gym equipment, fitness apparel, or a mobile fitness app, there's going to be a market for it.
Oh, and don't forget the subgroup of people who will have discovered the joys of working out at home throughout the lockdowns. These guys and gals may no longer wish to return to the gym, yet yearn for practical and budget-friendly fitness equipment to use at home.
6. Mental Health
Mental health is a growing concern nowadays too. Accelerated by recent lockdowns, quarantine conditions, and prolonged social distancing, rates of loneliness, depression and anxiety are at an all-time high. The result?
If you want to start a business that makes a difference, then the mental health industry would be a sensible place to start! There are all sorts of possibilities, from online services that connect patients to therapists, to guided meditation apps designed to relieve anxiety.
7. Cleaning and Maintenance
Never before has there been such a push for clean, sanitary, and disinfected spaces! After all, thanks to COVID-19, businesses and homeowners alike are on high alert when it comes to germs and bacteria. We want (and need) our properties and the surfaces therein to be clean and safe for our families, friends, and/or employees.
However, we still hate doing the housework!
That's why the professional cleaning industry holds such potential this year. Why not acquire some quality cleaning equipment/products, put together a team of trained cleaners, and promote your services in the local area? With a can-do attitude, a commitment to excellence, and a solid marketing strategy, it shouldn't be long before you have a long list of eager clients.
Remember These Awesome Industries for Business Ventures in 2021
The prospect of starting a business is always exciting. Yet, with outlandish levels of competition and myriad obstacles to overcome, the reality of the process can be very different from how entrepreneurs envision it!
To come up with a viable business idea (and improve the likelihood of success), it's imperative to choose your industry with care. Have you been looking for expert insights to make this decision a little easier? Well, with any luck, the auspicious industries for business ventures in this post will help you do exactly that.
If you're hungry for more information on similar business topics, search 'opportunities' on the website now.