Today, technology is changing how we do things like working, living, and learning. Experts believe that education will not be left out. The professional world and society will evolve continuously and this will also have an impact on education.
Skills Kids Learn at Preschools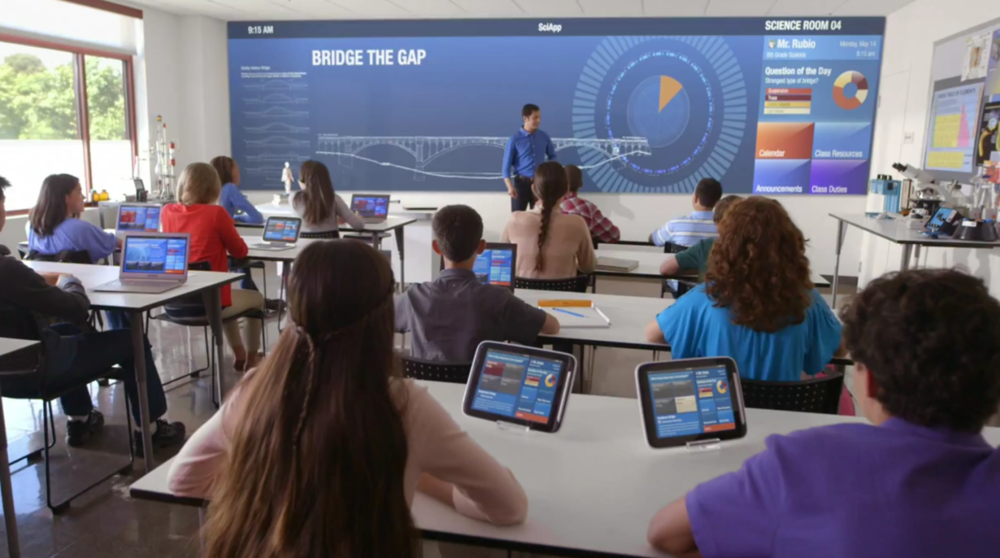 For educators to keep their students engaged, they must follow up on the key factors and the latest changes that affect classroom learning. Learning environments can produce better results if the trends are understood and implemented. Below are some of the top five trends for the future of education:
Immersive Education
Augmented and virtual reality has been helpful in teaching students in ways that traditional methods cannot. Classroom teachers use VR headsets to explain complicated ideas or make the content more interesting. For instance, students may not enjoy visiting a museum, but using VR may make it a bit more fun and memorable. Children of different ages can use it for similar purposes.
The BBC has an augmented reality application known as The Civilization. Learners use it to watch historical artifacts such as an Egyptian mummy. Adult learners also use technology in different industries such as customer service, retail, and the Air Force. It has been proven to be valuable and practicable.
Aside from the industries mentioned, medics also use virtual reality in teaching. It helps them to prepare for real-life scenarios. One example is the paramedic virtual reality simulation program that is used for drills. NASA also has simulated space environments for its astronauts. Walmart isn't left out as it uses virtual reality for training its employees. Professional training is available on Oculus as well for contextual experiences and leveraging spatial memory.
Artificial Intelligence and Big Data
Students can benefit a lot from AI-based apps. These apps can be used as personal assistants by teachers. AI can also offer answers to curriculum-related questions at any time in the day and award grades. It is also used for data analysis on multiple devices to explore learning habits and how information is consumed as well as the effectiveness of educational tools. Data analytics bootcamps can help students to analyze data. On organizational levels, data analytics helps companies detect bottlenecks with design training programs so employees can avoid them.
Digitization and Mobile Tech
Mobile tech has made it possible for education to reach disadvantaged children. It is also quite cheaper and can give such children a chance in the remotest parts of the world. Digitization of the learning materials will provide wider accessibility in the future. Compared to paperback textbooks, digital copies are cheaper and easier to update and modify. With some collaborative efforts, digital books can also be translated into different languages.
People with learning or physical disabilities will also benefit from future educational trends. Accessibility has been made easier for such people with tech solutions. In developing countries, educational institutions and top universities use mobile apps. In 2016, Match Made In Salford was created at the University of Salford.
It is like Tinder but it helps prospective students to choose the best course that matches their requirements. 5G internet will also help make the system more powerful while blockchain guarantees the security of student data.
Personalization
An emerging trend in education is personalization. People have different talents and abilities and personalization can help prevent the imposition of similar content on all learners. Big data technologies can help achieve customization by creating individual learning journeys. This way, learners can achieve maximum satisfaction. Some platforms already provide personalized content for educators such as Code, WeVideo, Seesaw, and other top coding bootcamps.
Gamification
Games help learners remain engaged and make the lesson fun. Boredom can kill motivation; this is why many students hate school. It is also responsible for the low performance. Rewards and competitions also make game-based learning more attractive. Gaming is addictive and it triggers dopamine releases into the blood. Gamification can help create an addiction to learning. Collaboration skills and strategy building can be developed from team games.
Conclusion
Educational trends are being enhanced by technology and more are expected in the future. Tools like virtual and augmented reality are now being used to make learning more immersive. Learners can visit landmarks without being physically there. Gamification is also an emerging trend that is used to teach using games. It makes the lessons more interesting as well. In the years to come, there will be more changes in the education industry and technology will be right in the middle of these changes for these trends of future education.