Can't leave your pet at home while you're gone? We know that you don't want to feel guilty! If you're planning to travel with your pet, it can be stressful and a difficult task for both you and your furry friend. That's why it's normally suggested to travel with your pet if it's only necessary.
The good thing is, there are some animals that don't pay attention to the jet-set life and make awesome travel buddies. Our pets are just like humans, they are the unique individual that adapts to the world differently. In this article, we'll help you and your furry friend to have an effortless journey.
TIP #1: CHECK YOUR PET'S HEALTH FIRST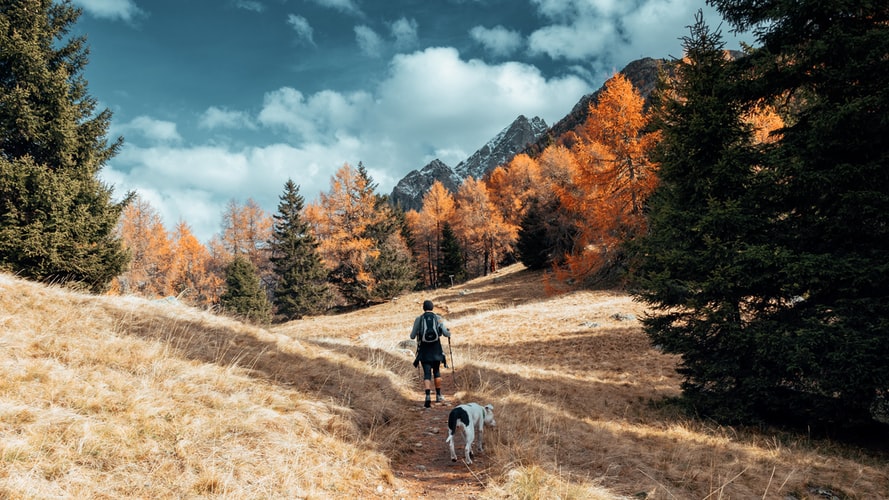 Before travelling with your pet, you need to make sure that it is fit to travel. There are several animals that cannot deal with travel due to their age, temperament, and injury (if there's any). If you are not sure, you may want to consult first with your veterinarian for expert judgment.
TIP #2: CONDUCT A PRE-TRAVEL PREPARATION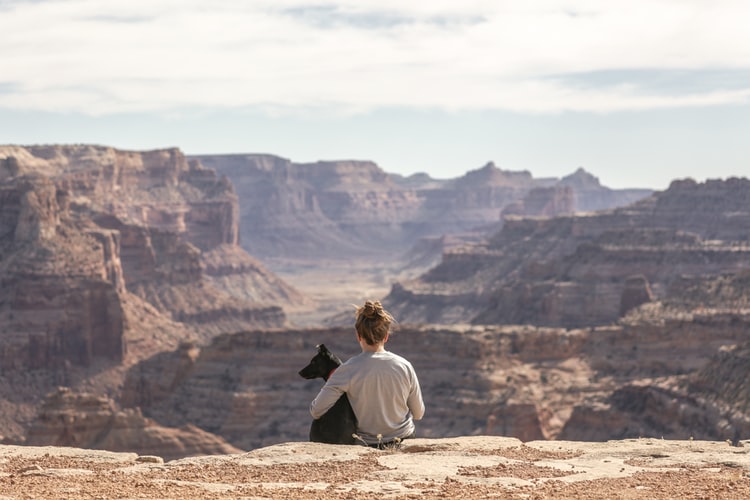 Doing a pre-travel preparation is one of the most needed requirements of successfully travelling with or without a pet. Here are some of the things you need to do for a pre-travel preparation to save yourself and your pet from discomfort or even trouble:
Practice With Your Pet. You need to prepare your pet if it has bever been on a long journey before. You need to rehearse them by taking them on short drives and then expand the time slowly. Try to put them in their crate often, so they get used to it quickly. Go on a stroll around the terminal or station for them to be familiar with the smells and sounds. After that, you can reward your pet for good behaviour and talk encouragingly to them.
Purchase the Comfortable Crate. You would want to put some absorbent bedding, such as shredded bits of paper or cloth. Before you leave your home, try to freeze a small bowl of water, which will later melt when your pet gets thirsty and won't spill during loading time. Securely close the crate but don't lock it, so it can be opened for feeding or emergencies. You may want to fasten a bag of dry food or seed to the outer part of the crate so your pet can eat during a long trip or layover. Don't forget to attach your pet's identification to the crate to avoid misplacing them.
TIP #3: BRING IDENTIFICATION AND NECESSARY DOCUMENTS
Make sure that you bring with you all the complete proper identification of your travel buddy. You can buy an ID tag for your pet's collar that states your information such as a home address, cell phone number, and also a temporary tag with the location and phone number of the hotel you plan to stay at.
It would be best to consider microchipping your pet if you haven't already. It's extremely safe and a permanent form of identification that can be extremely useful if your pet snatches free from his or her collar. Once your pet gets microchipped, make sure to confirm all information are registered on the chip is accurate and up to date before your departure.
Meanwhile, when it comes to documents, take photos of your pet's medical history information and save them on your phone. This is for medical emergency purposes because they can be really useful for the vet treating your fur baby. To avoid any complications during your travel, take a quick trip to the vet even before travelling around the country.
TIP #4: HELP THEM TO CALM DOWN
If you want to calm your pet to avoid disturbance whether you're going to travel by car, plane or train, one effective way to do it is by tiring them out before departure. You may play an active game of fetch or take your pet on a long walk before leaving. This type of activity will help them sleep during travel.
TIP #5: STUDY THE PET RULES OF YOUR DESTINATION
This is very important especially if you are travelling internationally or even between stakes. Research about the requirements of your destination country, city, town, or state. They may have rules and laws that may be different from the place you live in. A lot of countries and states have particular health, vaccination, and quarantine regulations. You may confirm these rules by checking the official embassy website of the country.
Different countries today are beginning to require pets to have a microchip or implant, which is a successful way to locate your pet if it runs away. Try visiting your pet care specialist about getting one for your cat or dog, plus they are very affordable today!
TIP #6: FAMILIARIZE YOURSELF ABOUT YOUR AIRLINE'S PET POLICY
This is just the same as how different countries have different rules, travelling with pets can vary by airline as well. Inform yourself about all the requirements and restrictions before flying with a pet in the place and the terminal also. If possible, try booking a direct flight so your pet won't get stressed from all those stopovers.
Author Bio: Ivandrea Ollero is a writer for Holiday Inn Parramatta Hotel, one of Australia's luxury hotels providing accommodation in Parramatta and a great historical Sydney experience for tourists. She is also a content crafter who researches and writes custom content about travel, fashion, finance, business, home improvements, health, and beauty in order to provide helpful information and tips for her readers. Ivandrea graduated from St. Scholastica's College, Manila, with a Bachelor's Degree in Broadcast Journalism in 2016.