What is the primary reason why social media marketing efforts fail, is a common question asked. Today we decided to narrow down it to Instagram with the top reasons why Instagram marketing strategies fail.
Why Instagram Marketing Strategies Fail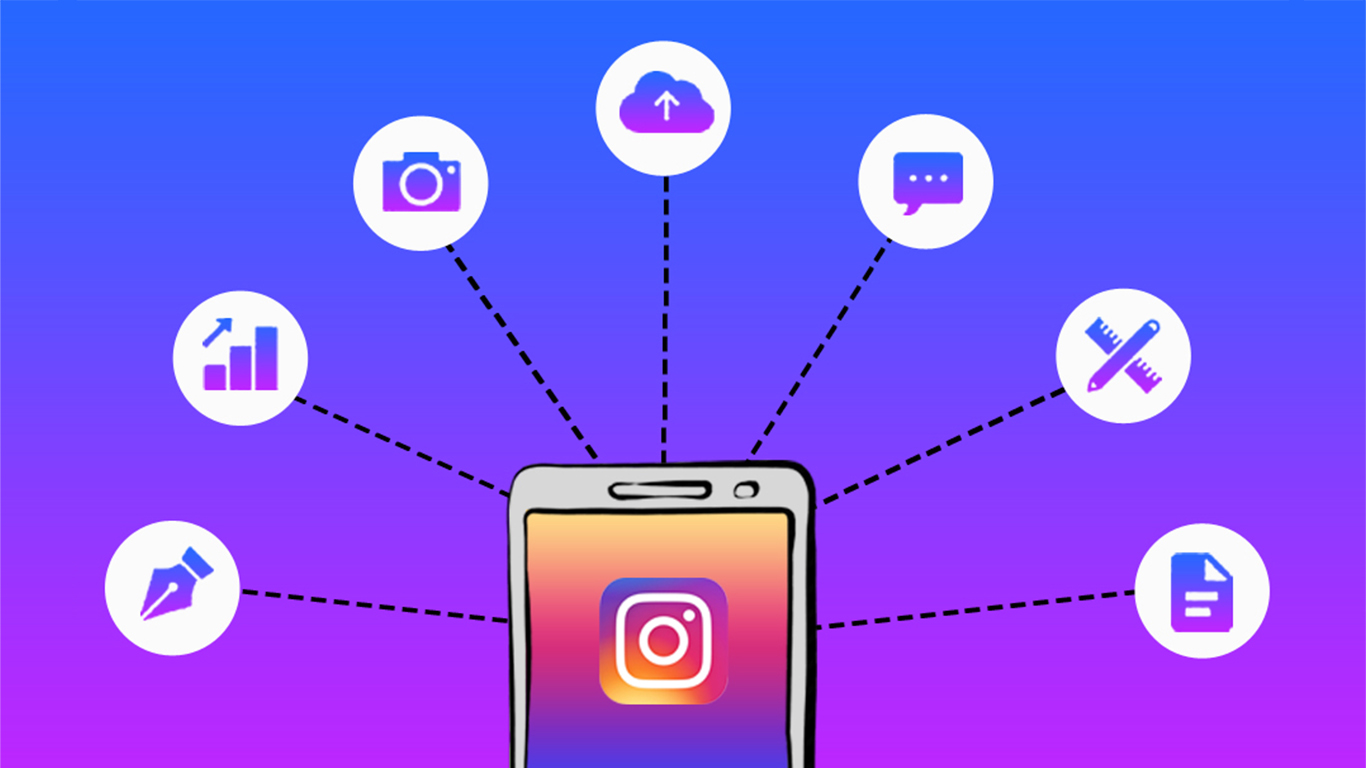 Instagram provides marketers with a huge opportunity to reach a larger audience, engage them in a better way, and generate more quality leads and sales. However, this does not mean any, and every Instagram marketing strategy will be a hit. There are several such Instagram business accounts that fail to get the desired results.
The primary reason for their failure is that they do not create a strategy according to their target audience and demographic.
Their content is also not up to the mark to dictate and make the best of the shortened periods to grab the attention of the viewers.
Since communication is the key, you should focus primarily on creating a higher level of engagement among the users. With the changing scenario of digital marketing to the day, you will need to look into the future of Instagram marketing. You may also want to know how to get free Instagram followers for starting your business
You must now the factors and aspects that will keep you well-prepared for the uncertain future and disseminate product information. If you want to do well in the global market, you must analyze the burgeoning data first and then design your Instagram strategies. Your strategy should be more insight and data-driven so that it allows you to:
Dive deeper into the digital marketing landscape
Meet individual needs and requirements
Keep your users happy and engaged and
Augment your marketing tactics both at the micro and macro level.
Since all social platforms, including Instagram, have evolved dramatically over the years, it is paramount that you are well abreast of the needs of the evolving platforms and meet them most comprehensively for better results.
Therefore, the key takeaways from the popularity and extensive use of Instagram by the business marketers are two-fold:
The reduced attention spans that ask for short and appealing content and
The development of visuals, whether it is static pictures or videos.
These are the two most important factors that will result in a successful mode of communication with an assurance of higher engagement, get more real likes, conversion, and sales.
Focus More on Engagement
One of the most significant reasons behind why Instagram marketing strategies fail is the lack of engagement creating ability in the posts. Engagement is king when it comes to Instagram marketing. This means that you will need to do much more than only posting an image or a video to inform people about an upcoming product or service. To make your Instagram strategy a success you will need to:
Engage with your audience
Interact with them and
Reflect your business values rather than try to make a sale.
Therefore, focus on your business objectives so that you can make the best use of this photo-sharing platform to create a buzz about your brand. However, for this, you will need to:
Identify your target audience
Know their needs and wants
Stay consistent with your content creation and posting
Ensure providing high quality and useful information and
Share valuable content frequently with your audience.
To ensure that you perform and provide all these well, you will need to understand the platform well, know the features, and use them well for your business benefits. This will help you to come up with unique ideas to create exclusive content tailored for your target audience, which will be highly engaging.
Focus on Right Traffic
You must reach out to the right audience on Instagram to drive them towards your site and get more traffic, conversions, sales, and business revenue. For this, you will need to create better and more strategically placed ads. Most businesses and marketers overlook this and end up annoying their users with embarrassing ads popping up now and then. The users unfollow them, and they lose on prospective clients quickly. For this you must:
Go for carefully designed ads in place of regular ad formats
Ensure that the ads grab the attention of the users immediately and
Create higher engagement.
The right type of audience should include the top influencers in the social media circuit, top publishers, and, of course, more engaged traffic.
In fact, in social media, whether you create articles, blogs, videos, pictures, or apps, all should be so designed that it creates better awareness and increase leads and sales with an increased reach to your potential consumers everywhere on the web.
Creating an Effective Marketing Strategy
To make the best use of Instagram, or any other social media network for that matter, you will need to make sure that you listen and analyze the data first and then create a plan to publish your posts that will be highly engaging across all social networks. The best way to go ahead is:
To analyze and align your marketing efforts
To focus more on customer service and
To enhance your sales efforts on social.
This will strengthen your customer relationships, ensuring higher engagement and returns. The relationship will be meaningful and real.
Make sure that you use different listening and analytics tools to know what people are saying about your company, how they feel about you and your product, understand what your competition is doing and whether they are successful and then make an informed decision for making your product offerings. This will ensure that your Instagram marketing efforts do not fail and result in more conversation.
Easy Steps to Follow
There is no reason to feel that using Instagram to your best benefits is not your cup of tea. Of course, you can take the help of the professional marketers if you are too wary about it, but you can even do it yourself with the following steps.
You should plan your posts using different schedulers
Add a suitable caption to your posts to make it catchier
Target a specific audience demographic rather than the general audience and
Post fresh content, even user-generated content, regularly.
You must also make sure that you influence your audience by sharing the content of theirs and others so that they become your best broadcasters.
One final thing to keep in mind. Acknowledge and share the work of others. This will build trust and loyalty in your Instagram followers.
Now you know the reasons behind why Instagram marketing strategies fail and can handle this issue effectively to boost your marketing efforts.