Human Resource Management involves plenty of tasks which makes it fussy to manage any of them manually. To make it less laborious but smarter we have numerous HRMS widely adopted by businesses to embrace their growth and become people-centric.
Here are given 15 best HR management software to boost your business growth.
FilesDNA:
FilesDNA is the best E-signature app used by HR leaders to improve the signing process. In the remote work era, FilesDNA makes it easy and fast to execute contracts, get employees' or authorities' signatures on necessary documents eliminating physical visits to places far away.
Features:
Document Management
Mobile & Web App availability
Smart e-signature
Secured Document sharing
Blockchain integrity
FilesDNA has partnered with global brands like Google, Amazon, Rancher, Docker, and more
Pricing: Plans start at Euro 6/Month
Monday.com
Monday.com is the most intuitive cloud-based best HR management software that offers a set of reliable features like customizable templates, time tracking, and many more to streamline the HR process and associated activities.
Features:
Recruitment forms
Employee time tracking
Performance management
Performance measuring
Ready-to-use customizable templates
Integrations: Outlook, Microsoft Teams, Slack, Zoom, Excel, Zapier, and more.
Pricing starts at $8/seat/month
Workday HCM
Workday HCM is a Human Capital Management system that transforms technology and workflow interactions facilitating innovation and efficiency in processes.
Features:
Strategic Workforce Planning
Confidential Case management
Analytics & Reporting
Payroll Management
Integrations: Kudos, CaptivateIQ, SAPConcur, and more.
Contact Workday for pricing.
SumHR
SumHR is a trusted HR management mobile-friendly platform suitable for SMBs and even enterprises. It helps simplify hectic HR Tasks execution such as talent management, attendance tracking (with GPS & Biometric), access management, Payroll processing (India), etc.
Features:
Payroll & Expense claim automation
Checklists for different HR Processes
Multi-purpose Helpdesks
360* Performance reviews
OKRs & Goal setting
Pricing starts at $3/month and custom plans are also available.
BambooHR
BambooHR is a world-class HRMS providing strategic management of all HR processes in small and medium businesses. BambooHR organizes all information about employee lifecycle and makes Hiring, Onboarding, Compensation easy and convenient.
Features:
People Data Management
Reporting & Analytics
Mobile Hiring App
Application tracking
Compensation processing
Employee satisfaction & Performance Management.
BambooHR adds value to the process with its marketplace consisting ACA Reporting service, PayScale, AtSpoke, Checkr, Lattice, Okta, GoodHire, and other widely used apps that make it one of the best HR management software.
Free trial available for 21 days.
UserGuiding
User guiding is a growing no-code solution to minimize onboarding efforts and brings efficiency to the process. Building a code-free HR online onboarding plan with UserGuiding drives employee engagement, enhances employees' focus and productivity.
Features:
User Onboarding guides
Useful templates
Accurate analytics
Segmentation tool
Customizable modules & Goal tracking
NPS Surveys
Integration: Slack, Google Analytics, Intercom, Woopra, and more
Pricing: Free for the first 2 months, Paid Plan starts at $99/month.
Zoho People
Zoho People is an all-in-one platform that facilitates HR activities management with its user-friendly interface and customizable functionalities. Zoho People has gain popularity across 25+ countries and is used by famous brands like Medlife and Visual BI. Most of the big names consider it as a best HR management software and rely on it for all related activities.
Features:
Employee self-service
Employee Onboarding
Attendance, Shifts, Timesheet & Performance Management
Corporate LMS
Advanced HR Analytics
Database Management
Integration: Zoho Apps, Zapier, DocuSign, Adobe sign, QuickBooks, G-suite, and more.
Pricing starts at $1/employee/month.
HRMantra
HRMantra is the world's first company to come up with a mobile HR App. The world's most feature-rich software (250+ Features) utilizes AI technology's capabilities to make a user-friendly solution guarantying 10X Return on investment.
Features:
HR Management
Recruitment, Learning & Project management
Travel, claim & Helpdesk Management
Payroll software
Mobile app availability
Attendance Tracking
HRMantra has gained 5 lacs + customers in its 21 years of existence with excellence.
Pricing is as per the selection of features.
Qandle
Qandle is one among the top 20 HR Softwares globally. Qandle is a smart HR Solution for modern workplaces and has helped over 400+ customers revolutionize their HR Management process.
Features:
End-to-End HR management
Painless Off-board processing
Tracking & Analytics
Payroll
Employee engagement & Development management
Employee Helpdesk
Pricing: Plans start at ₹ 2450/ month, up to 50 employees.
Freshteam
Freshworks introduced Freshteam software to meet growing businesses' HR needs. The software allows to manage hiring, onboarding, time-tracking, employee database, various HR Workflows centrally bringing efficiency to the system.
Features:
Application Tracking
Onboarding & Off-boarding
Employee's information management system
Time tracking & Approval handling
Easy-to-use mobile app
24*7 Support
Integration: Hackerrank, Google Meet, Adzuna, Microsoft Office, Indeed, and more.
Pricing: Free for up to 50 employees.
Indeed
Indeed is the next name in the list of best HR management software. It is a hiring platform used by almost every firm and individual these days. With millions of candidates in every field, an organization can select the perfect candidate for the job without having to depend on consultancies.
Features:
Free job posting
Sponsored listing
200 million + resumes
Mobile recruiting
Indeed assessment
Brand building
Integrations: Application Tracking systems like ApplicantPRO, Workable, Talent Clue, etc
Charges apply only for specific services.
QuickBooks Time
QuickBooks Time is uniquely designed for employee time tracking. It gets clear and accurate data of employee clock in-out, breaks, timesheets to simplify and manage scheduling, payroll, invoicing, etc to prove it as the best HR management software to use.
Features:
Quick Scheduling
Automatic Time-Tracking
Robust Team Management
Real-Time Interactive Reports
Web & Mobile App availability
Pricing: Plans start at $40/Month
Integration: Shopify, Greenback, Tsheets, and many more apps available in the QuickBooks apps store.
Paycor
Paycor is a unified HCM platform enabling small and medium-sized businesses to be technologically advanced in workforce management. Over 30,000 businesses have streamlined people management with Paycor's cutting-edge platform.
Features:
Stress-Free ACA Filing and Tax compliance
Efficient payroll
Reporting & Analytics
Talent & Workforce Management
Employee Experience Analysis
Integration: payfactors, GoodHire, EQUIFAX, HireTech, and a lot more.
Pricing: Plan starts at $99/month
Namely
Namely is an award-winning cloud-based, best HR management software. It's a great choice for mid-size businesses. Businesses across the globe have empowered employee engagement, modernized payroll services, and optimized workplace compliance with this best-in-class management suite.
Features:
Comprehensive Workforce Management
Single system of record
Administration benefits
Time & Attendance tracking
Talent management and Onboarding
Integration: Touchcare, ThinkHR, TimeClock Plus, and more.
The additional advantages of resources like blogs, events, library, etc are for HR learning and growth. Contact Namely for pricing enquiry.
Oracle Cloud Human Capital Management
Oracle Fusion Cloud HCM addresses the futuristic HR needs of organizations. Oracle with its brand agility and intelligence brings scalability to the employee experience supporting smart decision making.
Features:
Workforce Modeling and Management
Work-Life Solutions
Recruiting & Succession Planning
Global Payroll
Advanced HCM Controls
Pricing: Plan starts at $ 12/employee/month
Conclusion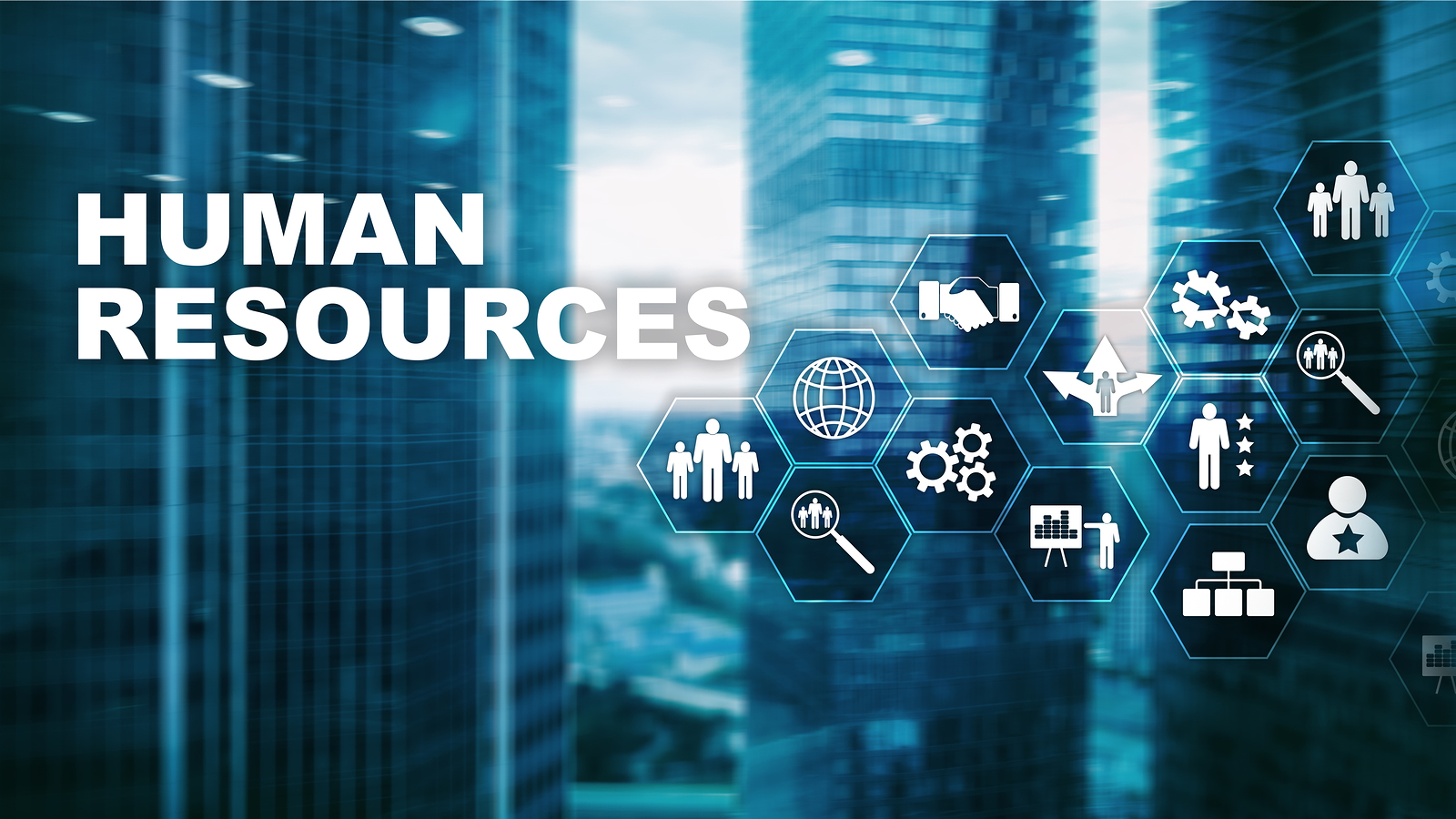 We hope this list of 15 best HR management software will help you choose the right HR software for your business.
Haasim is a forward-thinking SEO Content Manager at FilesDNA. Haasim keeps up to date with Content Marketing, SEO trends, and Social Media trends that, in turn, help him to connect real people with relevant messages. In his spare time, he is keen on writing, reading and loves to drink coffee.