What comes to your mind when you think to begin traveling in S. America? Only Culture? An irresistible place for the Globetrotter, Argentina is the best place to start your adventures trip, this bewitching place offers you everything from the fuggy jungles to desert, Spanish-Italian mix culture to monuments like "Obelisco".
Located in the south most part of Southern America, this country is at located at one of the most beautiful locations of this planet. Sharing a border with Bolivia to the north, Brazil to the northeast and Chile to the west you will sense diversity and multiculturalism in the air. With the breathtaking views of Iguazú falls, European districts like Palermo and Glaciers of Andes this astounding city only offers all things at once.
So here is the list of 7 places to travel in Argentina you should never forget!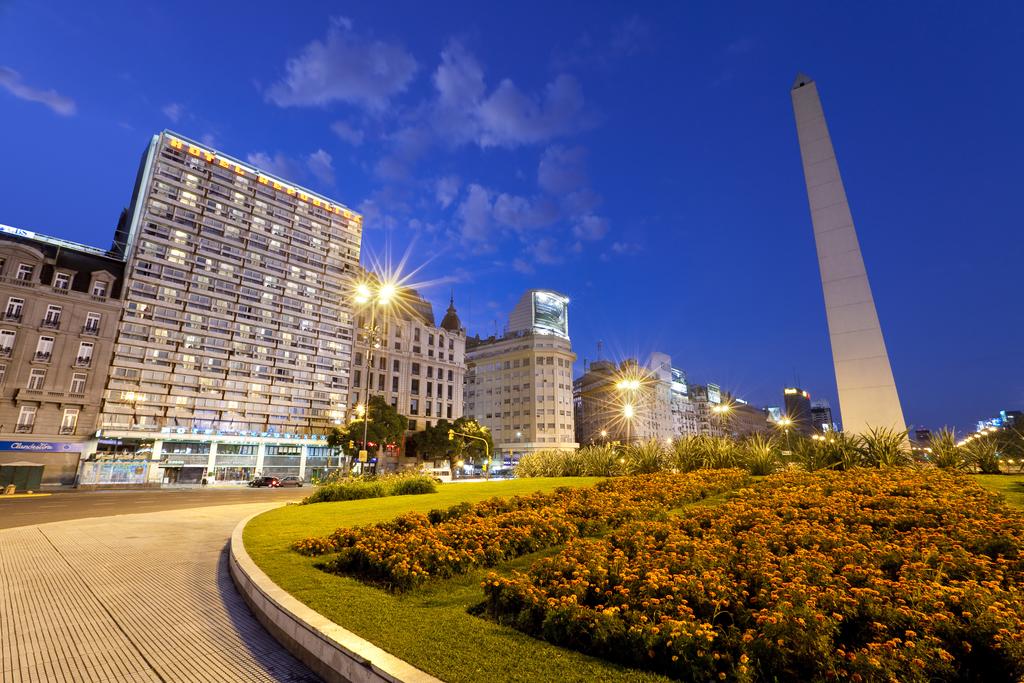 Buenos Aires
Aesthetic yet always bustling, this second largest city of South America mainly the first choice of the travelers here, considered as the cultural capital surprises the visitor with its old traditions. Each of its "barrios" like Palermo, Belgrano, La Recoleta with their grandiose mansions and large parks and La Boca, San Telmo for their colorful creative art will Definity bind anyone in its diverse culture.
You will be energized while wandering in the neighborhoods. Delightful museums and various unique but interesting art galleries are also the main spots for rovers. You can book your flight ticket of this place online using Paytm Offer Code with great discounts.
Puerto Madryn and the Valdés Peninsula
Heaven for the water sports enthusiasts, located on Golfo Nuevo's shore this city's nature reserves and water ports make it the most desired cruise goal. Love museum, the NSOM, Natural Science and Oceanographic Museum will be a bombshell of flora and fauna here.
Situated over the beautiful harbor this museum also has a showcase of some of the giant squids and a full whale skeleton. Fascinating right. Windsurfers are also attracted to this place who enjoy playing with the brawny Patagonian winds. Visit the UNESCO world heritage site "Valdes Peninsula", a wildlife reserve and enjoy nature with the beauty of elephant seals, sea lions, and orcas.
Mar del Plata
Do you watch Formula One? If not also the Juan Manuel Fangio Museum in Mar del Plata will Definity amaze you with its collections of formula units and cars? One of the world's biggest F1 museum it comprises of 100+ cars and trophies. This city also offers you some of the best and calmest beaches like Chica beach of S. America, all together spread over more than 8 kilometers. With beaches, it has historic antiquated villa and mansions, parks and gardens.
Córdoba Cathedral
Córdoba is famous for its finest Colonial period old buildings of the 15-16th century which is seen all over the city when wandering around Plaza San Martin. The second largest city in central Argentina, five to six hours from Buenos Aires is often used as a waiting point on trips to the Andean's.
But the main unforgettable perplexing thing is Cathedral of Córdoba built in 1580, a mix of Neoclassical styles with old Roman concepts. A gratifying ostentatious interior and paintings by leading artists, this church will make you feel flabbergasted.
Ushuaia
Want to see the end of the world? Don't worry I am not telling you about the destruction, the last point of this planet. Famous for its picturesque landscapes, Patagonia gives the route to the world's most southernmost city Ushuaia. Surrounded by mountains, glaciers this town is a favored point when going for the trips to Cape Horn.
The photo point of Ushuaia is the well-known San Juan de Salvamento Lighthouse where shoots of many Hollywood films were done. The End of the world Museum which is about natural history and Maritime Museum will gift you Ushuaia memories which will in your heart forever. In addition to this you can book hotels near to this place using Oyo New User Offers with great deals.
Iguazú Falls
One of the most eye-catching sights in S. America this enormous waterfall is not just amazing but the fact of it lying on the border with Brazil makes the scene more interesting. Imagine yourself between two countries with Iguazu National Park on the Argentinian side and Iguacu National park on the Brazilian side.
It feels magnificent. Thanks to network travelers can go to the viewing stations to get the best possible views. Combined of 200+ waterfalls over 3 kilometers of range this place should Definite on your "at least once visit" list.
Perito Moreno Glacier
Hikers or trekking enthusiasts this is something you must try. Located in the beautiful small city El Calafate, famous for its high-class accommodation and services Los Glaciers National Park is the spot of the maximum visitor to want to get a thrilling touch in Argentina's trip.
The splendid Perito Moreno Glacier just 80 km from town is a chilled place of 30 km long ice formation. The walking circuit is designed here as well for explorer observe the gigantic ice. Feel free to climb the glacier, trekking services provide 5-hour time to explore it more closely.
Check out the purpose of rash guard for safe surfing.