Traveling is food for the adventurer's soul, and it's something that stays with you forever. If you want to make this your year of exploration and adventure, you need to broaden your horizons and visit some new and interesting places. To get some brand-new experiences, you're going to want to take your trip somewhere different. Here are some examples of destinations that will leave any adventure seekers thrilled, no matter what their tastes might be.
Rock Climbing Tips for Beginners
Get up close with mud volcanoes in Azerbaijan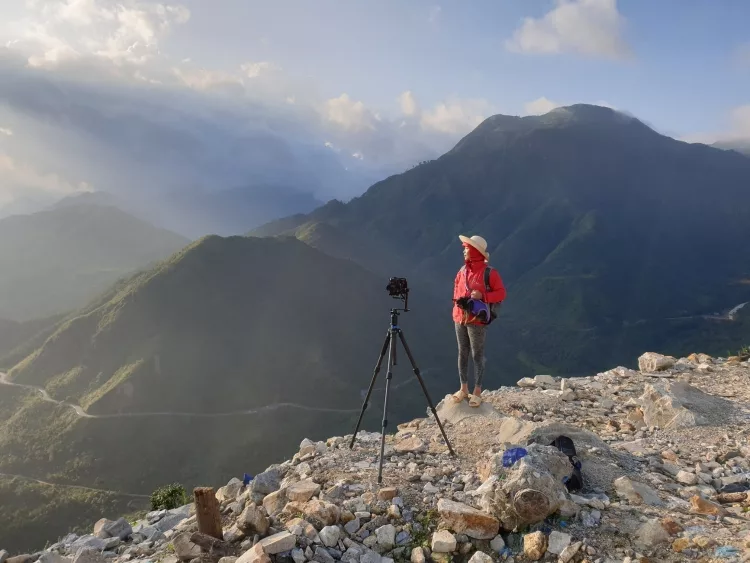 Hiking up regular volcanoes is one thing, but have you ever seen a mud volcano up close? For most people, the answer is no. Ask an adventurer from Azerbaijan and you might get a different answer, however. This country isn't often put on lists of attractive destinations for hikers, but it very well should be.
The mud volcanoes are a sight like no other. With normal volcanoes, it's unlikely that you can get up close and personal with the eruption areas. Some might even be too risky to visit. Mud volcanoes are a bit different. They're pretty unique in their formation and they aren't as dangerous as regular volcanoes. You get to enjoy a rarely-seen view while not having to worry about getting injured in any way. Take a trip to Gobustan National Park and you'll be able to see all of these otherworldly volcanic structures for yourself.
Hike All around Montenegro
Thousands of people enjoy the wonderful and cozy seaside view of Kotor, Montenegro, but very few decide to delve deeper into the country to discover some gorgeous and unique mountainous landscapes. Montenegro roughly translates to "black mountain", but it's not nearly as ominous as it sounds. There are no Lord of the Rings-esque monsters lurking about, just lots of attractive peaks and crags that are worth exploring.
Durmitor national park is one place that all experienced hikers enjoy visiting. It's home to the biggest canyon in Europe and tons of wild forest scenery. There's no telling where a hike could take you, but you can be sure that you'll end up with a great view and find yourself among mountains that are worth exploring.
The weather is pretty cozy this far up the Mediterranean and the people are very welcoming of strangers. Combine this with the countless hiking trails you'll find all around the country and you have a recipe for fun that will last you days, possibly even weeks. Once you get tired of the mountainous areas, you can return to the shore and enjoy some of the best beaches that the Mediterranean has to offer.
Dive into the natural wonders of Phong Nha-Ke Bang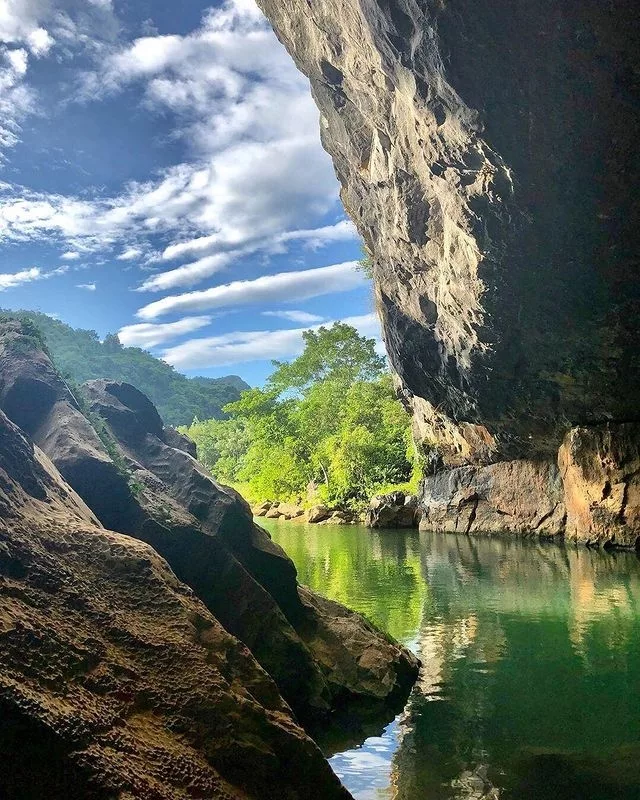 If you're a cave and spelunking enthusiast, north-central Vietnam has you covered. The Phong Nha-Ke Bang national park has everything that you might want and more. It boasts the world's largest cave, also known as Hang Son Doong. This record-holder cave has more than enough room for all the adventurers that come across it.
Better yet, the cave isn't the only thing that Phong Nha-Ke Bang national park has up its sleeve. There are also gorgeous views in the form of the karst mountains and dense jungles that surround the cave. Limestone caves and a multitude of rivers are scattered across the park, just waiting for eager adventurers to explore them. It would be wise to decide which areas you want to explore before setting foot in the national park. Not because you're going to get lost, but because there's just so much to do, you're likely to want to stay here forever if you go in blind.
Have a ride through the roads of Tasmania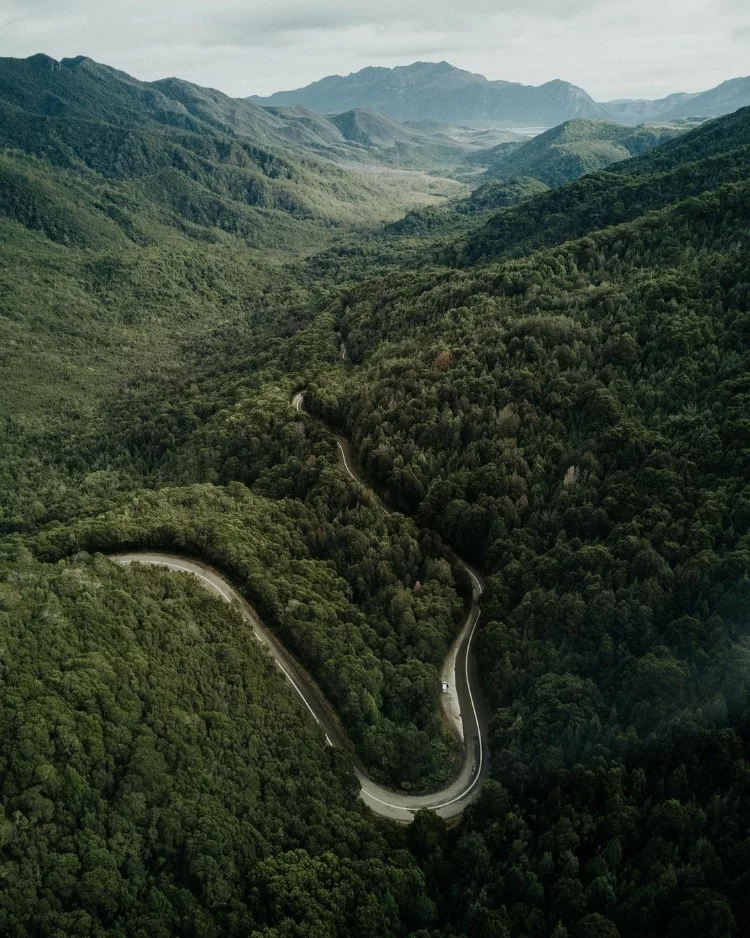 Tasmania might be famous for its varied flora and fauna, but it's also getting a great reputation as a haven for motorcycle enthusiasts. People have noted the quality and shape of the roads that are scattered around the island. The roads might as well have been designed by a motorcyclist for how good they are.
Apps and Gadgets for Travel Lovers
From the East coast to the West, you're going to find motorcycle trails that stretch for miles and miles. The stunning views you see along the way are a big bonus as well. There are lots of Tasmanian motorcycle tours that take you next to some wonderful oceanside trails. The Great Eastern Drive is a great example. Exhilaration and fresh air are to be expected if you decide to try out some of these motorcycle paths.
Check out the hot springs of Altyn Arashan, Kyrgyzstan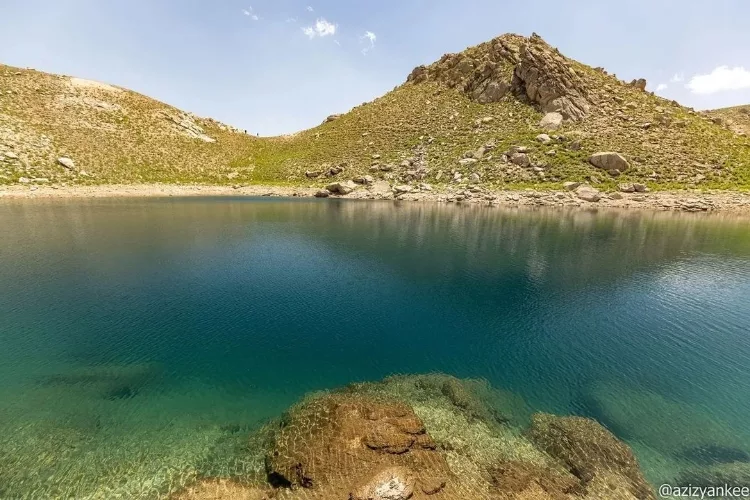 Some like it hot, while others like it cold. What happens when you can't really decide whether you want it hot or cold? The Altyn Arashan valley might just be the place for you. It's a wonderful place where you can encounter both snow leopards and hot springs all in one.
High up in the mountains of Kyrgyzstan, you will find yourself surrounded by picturesque peaks and snowy valleys that seemingly stretch on for days. The roads might not be very good, so you probably won't enjoy getting there. However, once you've arrived, it quickly becomes clear that it's worth the trip.
The area is famed for its natural hot springs which are utilized to the fullest extent. After a long day of trekking through cold and beautiful mountainous areas, you can have a respite in one of the many timber sheds that serve as accommodation. Inside them, you'll find concrete baths which are heated with the help of the natural springs. It's quite a relaxing experience after a day full of adventure.
Conclusion
There's never a shortage of places to explore when you're the adventurous type. The only limiting factor is how far you're willing to go to get your ideal trip. Luckily, there are countless places you can visit to get an adventure that you won't get anywhere else. The above locations are great examples of some unique locations that have something new to offer. You can be sure that you won't regret visiting them.