5 Heartwarming Anniversary Gift Ideas for Parents
by Alexandra
Surely, you and the other family members must be planning a wedding anniversary party. But you need to get them the best anniversary gift. If you are running out of ideas, then worry not! We have shared some great anniversary gift ideas below. Scroll down and have a look. You will definitely find something heartwarming for your parents.
5 Heartwarming Anniversary Gift Ideas for Parents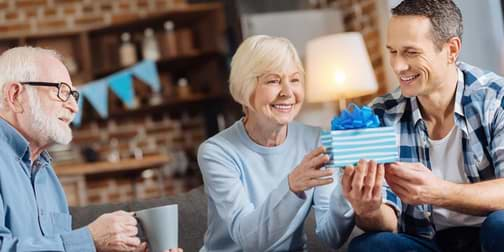 Explosion Box
Personalised photo gifts are the best gifts for special occasions and are liked by the recipients. You can go for a DIY explosion box that is filled with beautiful photographs of your parents. Creatively using your mind, place the photos inside the box and decorate the box with crafty materials. You can even pen down your anniversary wishes in a sweet way on the box.
Indoor Plants
The most thoughtful gift on the list is a set of two indoor plants that will bring in fresh air and positive vibes to the home. You can choose any beautiful plant-like Peace Lily plant, Jade plant, Areca Palm, etc. and can get the plants potted in charming vases with your anniversary message imprinted on it. You can even write the name of your parents on the vases to make your present more amazing.
See can succulents stay in small pots
Personalized Watch Set
Personalised wrist watches are now available in couple sets and you can get them customized with your parent's photographs. Choose the watch design according to your parent's preferences and personality. These watches will always remind them of you and the gift will mean the world to them.
Midnight Cake
If you are with your parents, then you can surprise them with a delectable cake right at midnight. Simply knock on their door with an anniversary special cake and kick off the celebrations. If you are far away, you can avail midnight cake delivery via an online bakery in their city.
Photo Album
You surely have a lot of photographs of your mom and dad. Design a photo album by placing all the photographs by following a timeline. From the start of their marriage till now, put together all the photos and decorate the photo album using your creativity. You can get it designed online as well by some professional.
So, these were the different anniversary gift ideas for parents. Hope you find the perfect gift for your mom and dad. Whatever you choose, they are going to love your gesture. You can purchase these above mentioned gifts and many more anniversary gifts from a reliable online gifting portal. Go on and start your hunt for a gift. Happy shopping! Happy gifting!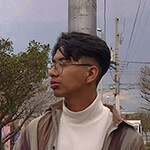 About Alexandra
Content creation is my passion and profession. I am an avid reader which basically inspired me to get into writing. I love to read and know about almost everything under the Sun. Apart from spending time writing and reading, I love exploring new places and getting to know different cultures.
Thoughts on "5 Heartwarming Anniversary Gift Ideas for Parents"