Today we are sharing the best skin care tips to make you look younger & fresh all the time. Check it out!
Your skin is the biggest organ in your body and with our help, it can always look its best. Your skin is the first thing people notice when they look at you. Some people are born with terrific skin but most of us must use a vast array of products to keep our pores clean.
Those that wish to break free of this cycle of endless products need only best skin care tips to relearn new habits. Your skin can be fresh, dewy, and glowing if you apply our advice. With our help, you will be able to throw away those myriad products and keep only three, vital, essential, items. Listen closely to find out what they are.
Use the Derma roller for Deeper Serum Saturation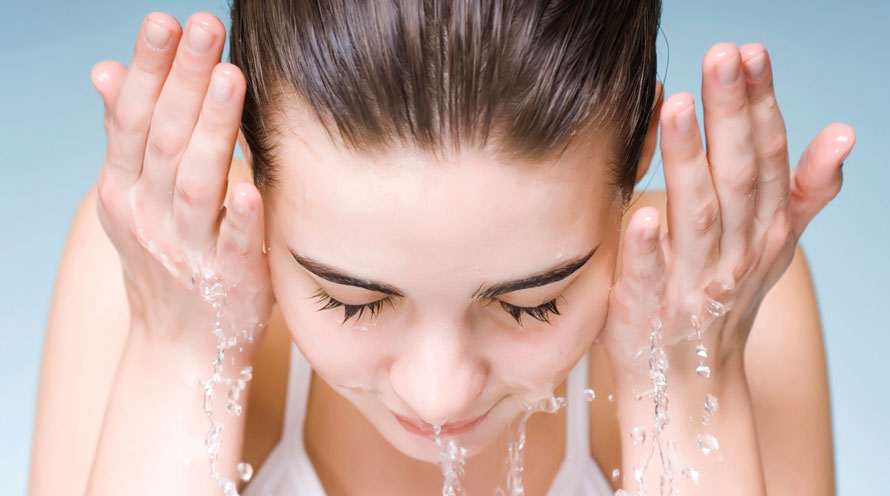 Our gentle 192-needle Micro Dermaroller is perfect for allowing deeper serum saturation, no matter your choice in oils. This device simply glides along the contours of your face, allowing the following serum to penetrate deep down into the layers of your skin. Deeper penetration means more effective skin care solutions, saving you money in the process.
The Dermaroller by Timeless Skin Care has a dual purpose. It is not just able to allow serums to have more impact. In fact, you can use this ergonomic, handheld device to reduce the appearance of both wrinkles, and fine lines. Cast in medical-grade steel; this product will actively make you look younger. To use it, run it over your skin before you apply Squalane skin protection serum, for maximum effect.
Apply Squalane Skin Protector
Your second step to glowing healthy skin should be pure squalane oil. This anti-bacterial product works on many different levels. It is both lightweight in order to maximize its moisture sealing properties, and it prevents the growth and spread of bacteria. This is the best dry oil serum for acne-prone skin, all year long.
Squalane will stop moisture loss on those days where it is dry and cold, while simultaneously relieving dry skin. It is ideal as a treatment to prevent against dry, chapped lips. It can be used all over the body, making it a vital skin serum for keeping your skin in season. If you are prone to flaky skin all the way through the year then this serum will fix it for you, with finesse.
Finish with Matrixyl 3000
When we age and it becomes visible in the wrinkles on our skin, this is the result of a lack of natural collagen. Instead of visiting the surgeon for injections, finish your everyday skin care routine with Matrixyl 3000. This skin serum has been uniquely devised to boost your collagen repair systems and thereby improve elasticity. Matrixyl is so effective that it has been nicknamed "the Builder".
Matrixyl doesn't just rebuild the damage done to your skin over time - it also optimizes hydration to give you that dewy, youthful, finish. All three products by Timeless Skin Care have been tailored to perform well on all its types. This finishing serum can be used on normal, dry, oily and mature skin.
Using this product last allows the damage visited upon your exposed face and hands to be rejuvenated. If you can work with all three products, you should achieve a year-round glow, promising skin protection, rebuilding, and a goodness that can only come from a Dermaroller.
We hope the best skin care tips discussed above along with recommendations will help you take care of your skin in a better way to look young forever!