Many tech fanatics are really amazed by waterproof smartphones. If you have this type of phone, you won't worry about taking it to your water adventures. So, without further ado, here are the must-buy waterproof phones today.
5 Best Waterproof Smartphones to Buy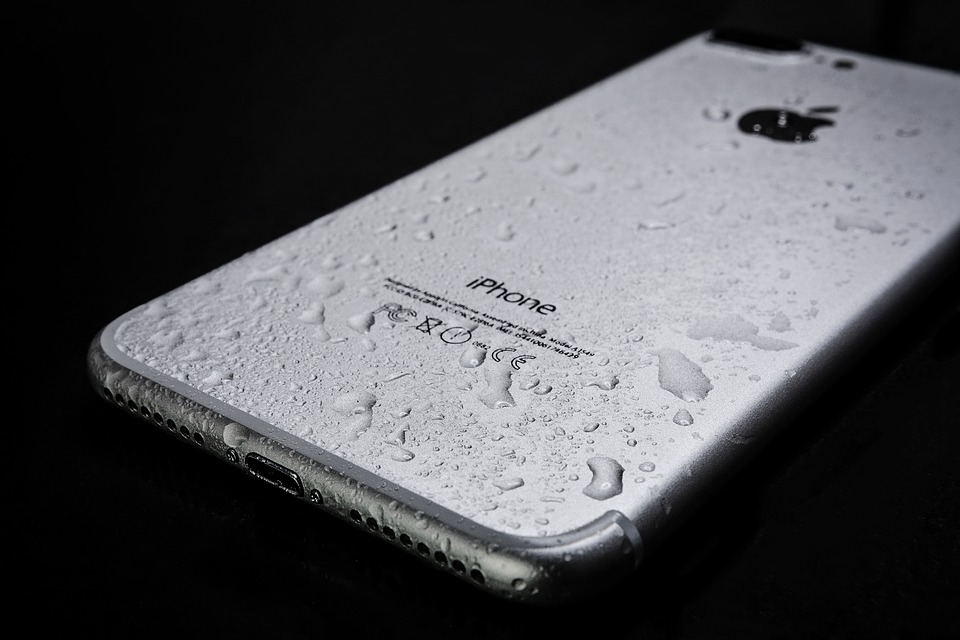 Samsung Galaxy S20
Samsung is undoubtedly one of the tech giants that offer world-class smartphones right now. Samsung's best offering at the moment is the Samsung Galaxy S20, a waterproof smartphone that has an IP68 rating. This International Protection certification means that this device can resist water spills and splashes, making it one of the best waterproof phones in the market.
The Samsung Galaxy S20 has an advanced camera technology, which features high-resolution sensors, 8K recording, Night Hyperlapse, and Single Take mode. This smartphone's screen display is 6.2-inch QHD+, which gives you a crystal-clear viewing experience. The Samsung Galaxy S20 also has a 4000mAH battery and a Snapdragon or Exynos 990 (optional) processor.
iPhone XS
Apple is considered to be the number one rival of Samsung. The American multinational tech company always makes headlines every time they unveil their latest smartphone. When it comes to waterproof smartphones, Apple takes pride in its iPhone XS.
This waterproof smartphone has an IP68 rating, which means that it can withstand getting submerged in 2-meter deep water for as long as half an hour.
Its multi-layered screen has a curved edge for aesthetics and extra protection. It features a 5.8-inch OLED display with 2436 x 1125 pixels screen resolution. Plus, it comes with an advanced camera with SmartHDR for capturing high-quality pictures. The iPhone XS runs on an A12 Bionic processor, which is a great upgrade from the iPhone X.
Moto X4
Talking about quality, affordable phones, Motorola surely stands out among the rest. Its latest offering is one significant proof of the brand's signature. Yes, I'm referring to Motorola's waterproof phone, the Moto X4.
This smartphone boasts incredible hardware and specs. Take, for instance, its processor, the Snapdragon 630, that comes with 3GB RAM and 64GB internal storage. You can't also find fault with its Android 8.0 Oreo mobile operating system and 3000mAh battery.
The Moto X4 also comes with 5.2 inches screen display and a 1080p screen resolution. It also has an impressive dual-camera setup, one is an 8MP wide-angle camera, and the other is a 12MP normal cam. If you want to buy a reasonably priced waterproof phone with an excellent feature set, the Moto X4 is a great option.
Google Pixel 2
Android smartphones are indeed among the best mobile devices that you can buy nowadays. If you want to have that ultimate Android experience, you better try the smartphones from Google, the author of the Android mobile operating system. When it comes to waterproof phones, the American tech giant's biggest contribution is the Google Pixel 2.
Google Pixel 2's design is simple yet elegant. It has a compact 5-inch screen display with Corning Gorilla Glass 5 for extra protection. This smartphone is impenetrable to water and dust, a feature that makes it among the most heavy-duty phones today.
It has an 8MP selfie camera and 12MP rear camera that both feature High Dynamic Range. The Google Pixel 2 phone runs on Octa-Core Qualcomm MSM8998 Snapdragon 835 and Android 8.0 Oreo mobile operating system.
Huawei Mate 20 Pro
The Huawei Mate 20 Pro is notably one of the most popular waterproof phones developed by the Chinese multinational technology company. It has an IP68 certification to its name and also has an incredible design and features.
It's Kirin 980 chipset is a high-performance AI processor developed by Huawei. It boasts a 6GB RAM and 128GB internal storage. The smartphone's other features include a 24MP selfie camera and three back cameras (40MP, 20MP, and 8MP), a 6.39-inch AMOLED screen display, and a fingerprint sensor.
Takeaway
It's time to save your money and buy the best waterproof smartphones in the market right now. Don't forget Huawei Mate 20 Pro, Google Pixel 2, iPhone XS, Moto X4, and Samsung Galaxy S20 when you go shopping for a new smartphone.