Want to get your hands on the best free android games? Well, for that you must dig deep because the play store is full of various games and you need to find out the best out of all the available options. And, here we have tried to solve this fix by putting together the 15 top free games for Android in 2019.
Video gaming is the most relaxing entertainment experience in our digital age. With the up-gradation of technology, smartphones are now the hub of gaming centers! In childhood days we used to play with friends in the playgrounds. Google play store is like the modern age ground for various games!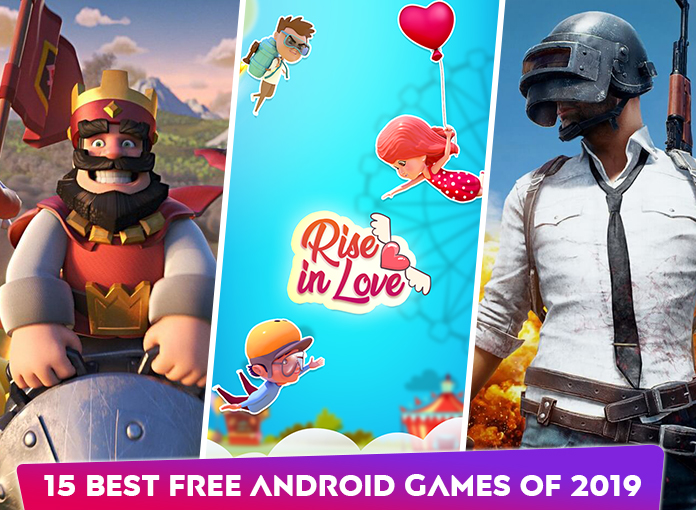 There are numerous apps that give you the real fun experience totally free! Day by day, these apps are coming up with various creative ideas to provide you with the best visually empowered digital entertainment!
Today let's talk about top free android games and which features rank them on the top category! Take note of these free entertainment enhancers! Let's talk about these top free android games one by one!
15 top free android games in 2019 - Link
1. Rise in love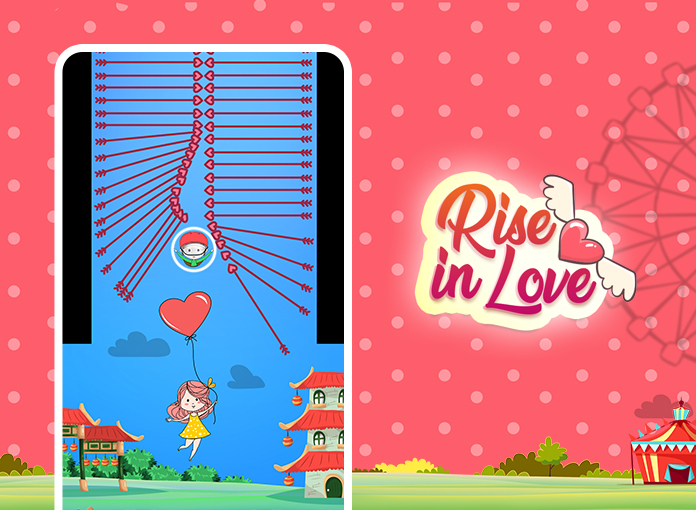 Love is a primary life need, and most of us are struggling with love concerns. Rest your love mess and turn your puzzles into the fun! The rise in love is a super easy and captivating app, which portrays love trio of Dave, Daisy, and Jetpack boy! Dave is a shield of his love -Daisy and jetpack boy keeps showering gifts on the Daisy. The game is all about the struggle of Dave and how he saves her lady charm from the tempting gifts of Jetpack boy!
People are actually glued to this android game because of their beautiful arena, exciting challenges and graphics. It is one-touch control, easy to play, multi-level love game.
It is absolute fun when we start playing but it makes it difficult to rise up in love! (rise in the level of the game) Want lovely challenges with hassle-free entertainment experience? Download Rise in love app now! Meeting you at the love ground!

2. PUBG battleground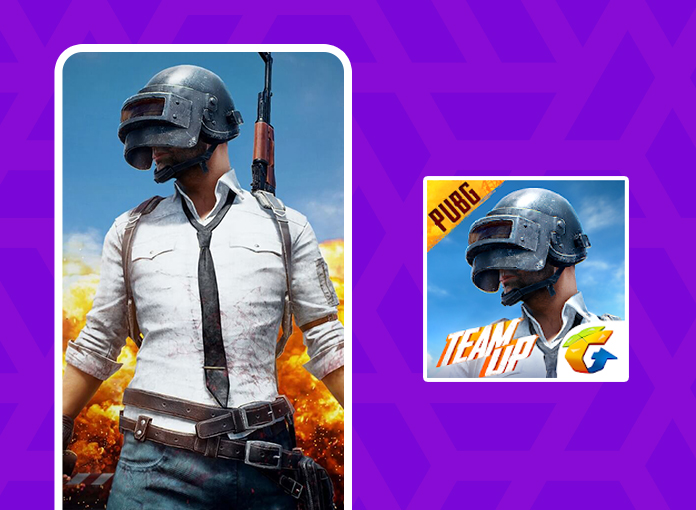 Who needs an introduction to the master of all games? Pubg pits 100 players against each other, and it boosts the adrenalin rush via weapons, tactical gear, and vehicles. You can play either as a solo player or a part of a team to fight against your opponent.
The most addictive feature of this best free android game is Bluetooth controller support! Touch controls are also flawless! Developers made this app easier and user-friendly, they added bots to the lowest rank, so a player's gaming experience improves! It is totally free to play and allows multiple game modes according to your choice.
So, join your squad and download this most addictive app of 2019!

3. Stranger Things: The Game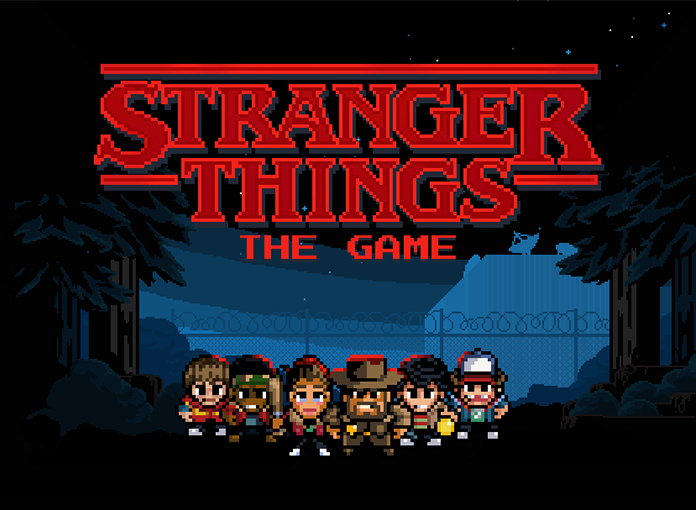 The name suggests all! This is one of the best free android games for all those who enjoy mystery and adventure together. This provides the next-generation experience of gaming. captivating graphics stuffed with mystery elements!
A well-planned marketing tool for Netflix originals-The Stranger Things!.
Hawkins police chief -Jim Hopper receives a late-night call for four missing children, and he begins the investigation, and the story builds up from here, unlike other 2D games, stranger things use simple tap control system which makes it one of the top free android games!
It is a complete blend of curiosity to solve the puzzle and have the actions. Plus, it is easy to use and free!
The standout point of this app is- it allows no ads and other in-app purchases! Try using it at night to satisfy your curiosity with the best graphical-visual actions!

4. Brawl stars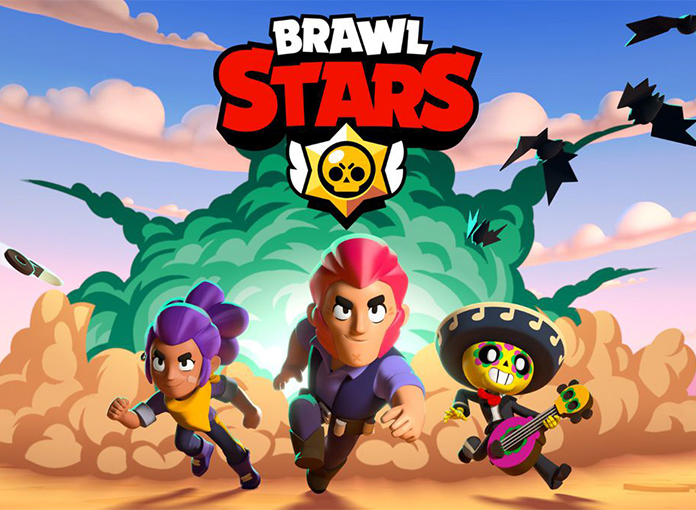 Brawl stars are from the makers of Clash of Clans, Clash Royale and Boom Beach. It is a fast-paced multiplayer battle!
It is so satisfying to play this game. This game is Supercell's best creation so far. Taking us away from the Clash Universe, this game presents us with a completely different approach to gaming and that is why it is listed among the top free android games.
You can battle with friends and can play solo with various game modes under three minutes. Unlock Brawlers with super abilities, it comes up with new events and game modes daily!
You can be ranked on leaderboards in local and global rankings. You can join or start your club with other Brawl-mates! Unlockable skins can help you customize Brawlers.
All the game mode is fun and unique in its own way Download this top free android game from the link below.

5. Ancestors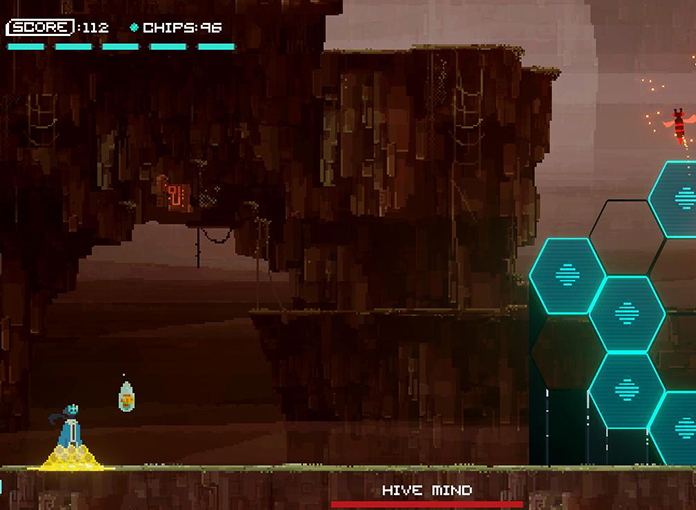 If you are blessed with sharp reflexes and quick thinking, you can go far in this game. This is a fast-paced puzzler -side-scrolling action runner game. It is on the list of best free android games because of its surreal visuals.
You can play as a hero who tries to traverse land full of trap sand enemies. Shoot down your enemies and solve quick puzzles, boss battles are one of them
This free game app can customize your character and laser orb. Try to download this app to give yourself a kick of gaming and enjoy the best free android games at home!

6. Pokémon Go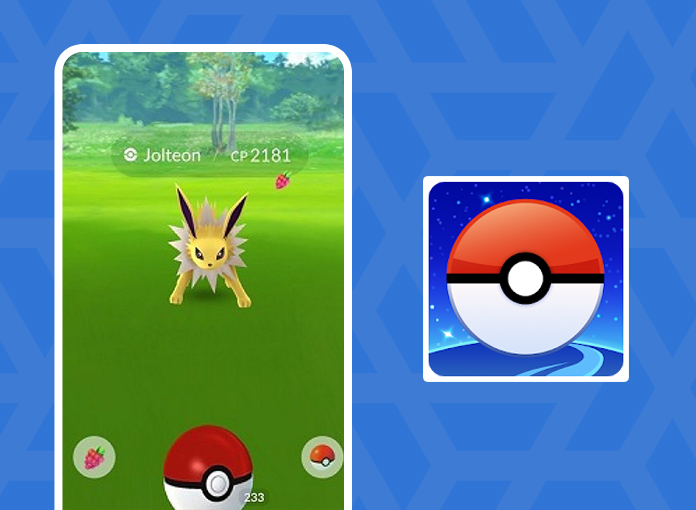 This app is still doing better after Three-four years from its announcement. Explore your city for the hunt of Pokemon!
This gaming app is based on augmented reality! In this game, you must get out and search for the wild Pokémon to catch, and sometimes you need to stock up on poke balls! It recently added trainer battles which helps you to fight your pals by your favourite Pokémon!
This App manages to remain a popular android game, and the simple features of it are addictive! Download the link from below.
You must catch more Pokémon to complete your Pokedex! You can journey alongside your buddy Pokémon to make your Pokémon stronger!
During raid battles team up with other trainers to catch powerful Pokémon
Don't await the real-life experience in the gaming, Download it now!

7. Smash hits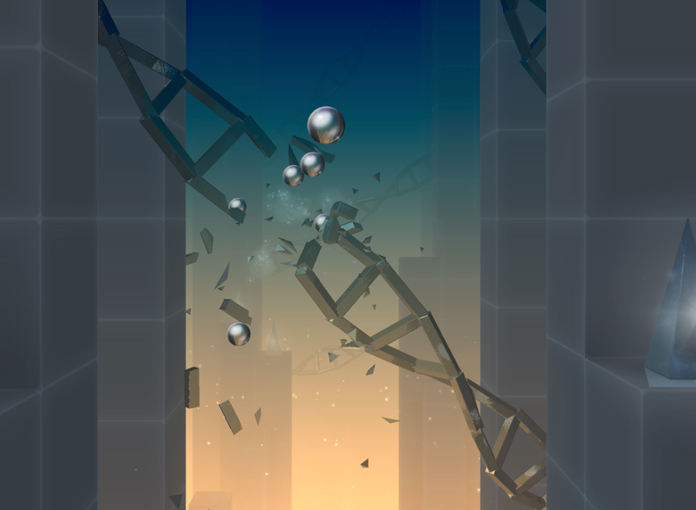 This minimalist target shooting game is fun to play! It used to be the smoothest game to play on the Google play store. And the new version is better than that! Every section of the game has power-ups and marbles to help you keep going. You can fire off more than two marbles if you keep hitting the marble crystals without missing!
If you enjoy developers' style of gameplay and designs of graphics, you must check another cool game from the same developer named as PINOUT.
Download this best free android game from below

8. Alto's Odyssey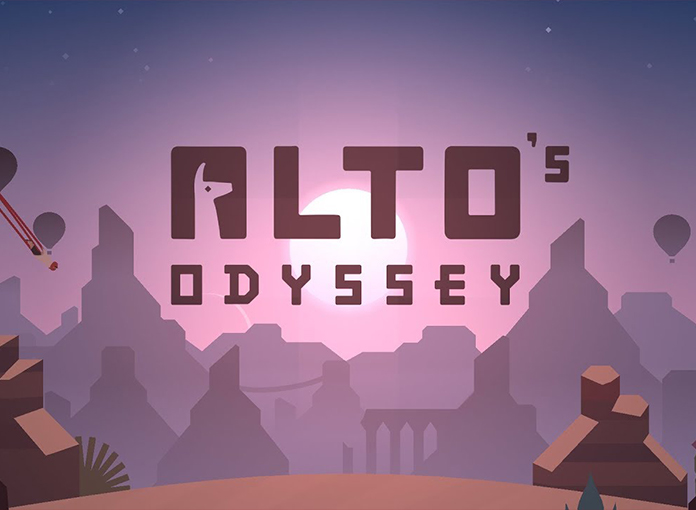 This game is an anticipated sequel of Alto's adventure! Another top free android game!
It gives you simple controls and endless replays. You must join Alto and his Friends in the endless journey of discovering secrets.
Visit the beautiful dunes, scenic canyons, and explore hidden temples on the way!
This gives you the experience of a unique adventure! Developers took the best parts from the first game and added a few new cool ways for tricks and slopes.
All the adventure and travel lovers must hit the download button to satisfy your gaming experience with a journey like adventures.

9. Vainglory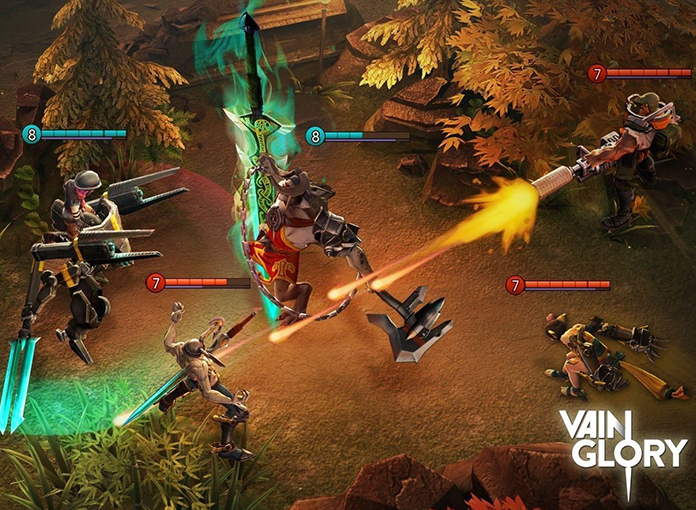 This is a complete package to all MOBA (Multiplayer online battle arena) game lovers. You can jump into a match and with random players and opponents, create your own separate party of allies, or maybe play offline and practice your strategies! In all the cases you will enjoy the thrills of the game!
When you are looking for the quality MOBA game to play in your device, the top free android game is Vainglory!
And if you are new in this genre, no worries at all! After the installation, the gameplay fundamentals, features, and other extensive tutorials section will guide you to bolster your abilities and temperament in the game. Wave control, Free camera, last hitting and teleports are the cool features to enhance your gaming experience
Macro play, objectives, team comps and vision controls can help you achieve strategic mastery in the game. Download this game now to feel the next generation battle arena.

10. Asphalt 9: Legends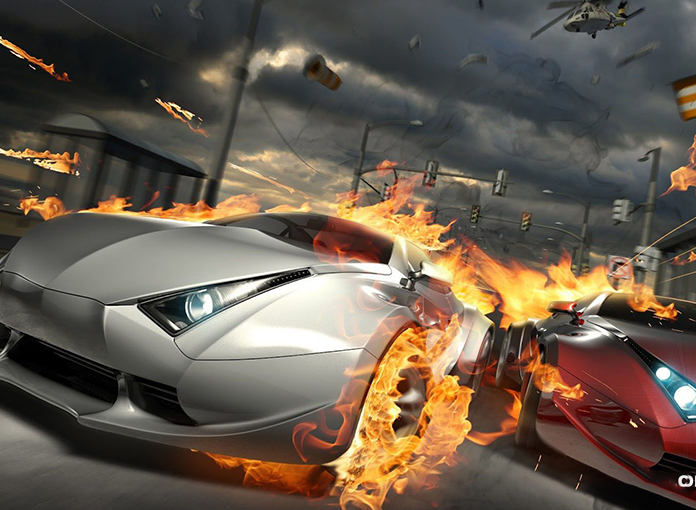 This one is the latest entry in the mobile racing game!
Players can work in career mode; you can unlock new rides and can upgrade your cars. You can also take the experience online and join the multiplayer league for new challenges.
This app so far, is a popular android game because of its outstanding soundtrack and excellently polished graphics. It presents the most prestigious motorcars, A blast of arcade fun, and provides you the ultimate racing control. These features make the app best among its genre.
If you want fast-moving royal cars, racing in fun and want to experience the blast of adrenaline then you must tap down the download link to play this game!
The racing experience you will get from this app is unmatchable!

11. Modern Strike Online: PRO FPS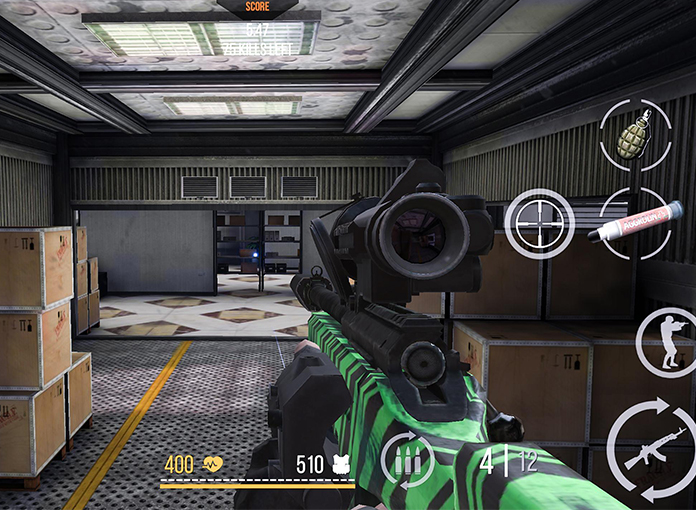 Among all free android games on the Google play store, Modern Strike Online is a unique game. It stands out from all the other games because of its counter-style- strike styled gameplay and how easy it is to jump into a game. This is a big point to play a game that can give a fulfilling experience to the player.
It provides online FPS experience along with many great prompt match options available. This game has six gaming modes and believe me all the six are surreal! In game currency can be purchased through in-app purchases, you can also earn the currency via daily rewards. You can spend these currencies to buy new armor, weapons, and accessories for your chosen character.
Give this cool app a try for better gaming experience! Undoubtedly, I will rank it on top for popular android game list! Download the game to play now!

12 . Sky Force Reloaded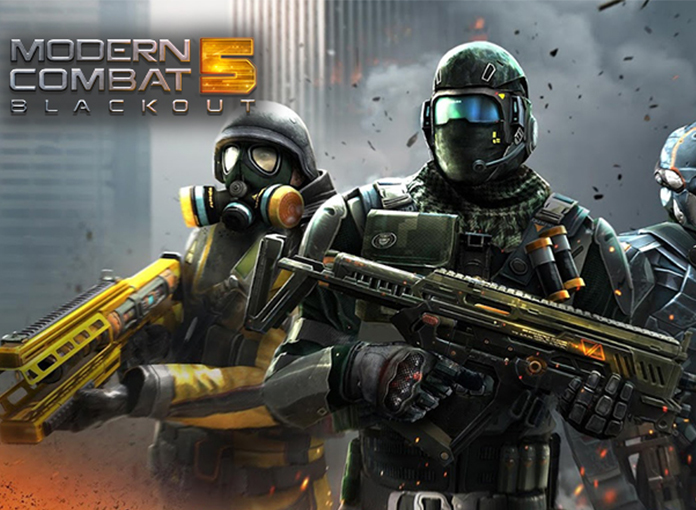 When we are talking about the best free android games, Sky force reloaded gives a real fight to all the other games in this list!
This gives you pure gaming experience by its top-down shooter which harkens back to the all-time classic retro genre with superbly polished graphics and challenging gameplay
Have a blast of gaming with nine action-packed missions while you take down your enemies, dodging the attacks they send back to your way. Keep collecting stars, and upgrade your ships. Try to earn medals on each mission at different difficulty levels. This is an incredibly well-polished game from a celebrated franchise making this game a must play! This is one of the best free android games!

13. Clash Royale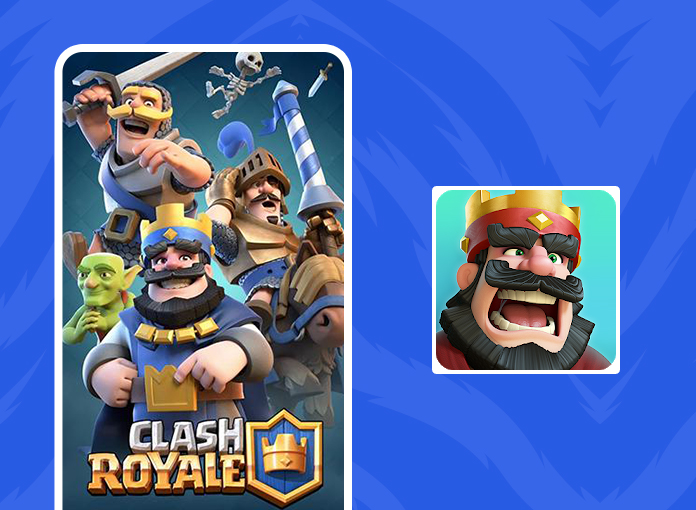 The craze for the best free android games does not end here.
If you are tired with the Clash of Clans but love the Supercell styled gaming then this game-Clash royale can give you a new thrill with the old gaming experience. You can build your battle deck, unlock and upgrade your troops and experience real-life opponents in real-time battles.
You can join different clans, share your gaming strategies with your friends around the world. All you need is quick decision-making skills and a genuine yet aggressive strategy to win the game
You can have in-app purchases to upgrade faster in the higher rank. Though even lower ranks can boost your zeal when you are playing it with your friends.

14 . Beach Buggy Racing 2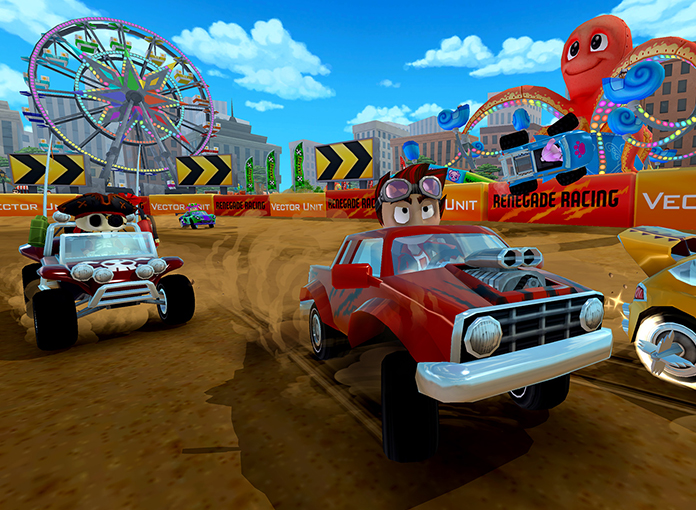 When we are talking about best free android games Beach buggy is super exciting and easy to play! The aim is to get to the flag first! Just in two laps. You must find shortcuts, and thoughtfully use the powerups which can turn your opponent into an ice block then blast them into the heavens and even far more besides!
The racing experience is best so far and you can blast your zest with beautiful graphics, easy controls, and smooth gaming style that make it one of the top choices when it comes to play the best free android games.

15. Data Wing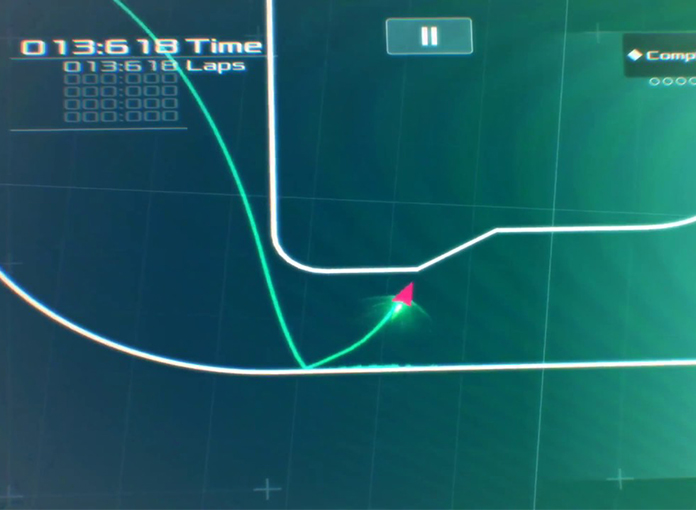 This is a fun game! You can guide your little ship around the neon courses and scraping track edges for a bit of extra speed.
With perfect touch controls, different racing levels, few stories, and a lot of replays -Data Wing is a perfect fun-loaded game! Download this app from below to experience it on your own mobile!

Conclusion for 15 Best Free Android Games

So far, we saw different best free android games. You can choose your kind of game from all of the above. You can satisfy your gaming thirst by trying a new genre altogether! And after all, in any case, you must try a game of love!
The rise in love can help you here! Download this super easy, extraordinarily polished app to add a fresh gaming experience of love or read best survival games reviews to add more fun.