If You're Not Already Using Instagram for Marketing, it Time to Start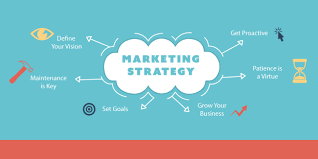 If you are not already using Instagram for marketing, now is a good time to start, and you probably won't need any more reasons after these five!
It's Where The 'Young Ones' Are
There are so many people now on Instagram; you just can't ignore it as part of your social media. A Pew Research survey conducted in the US released last year showed that over half of those aged between 18-29 years and a quarter of those aged between 30-49 years are on Instagram (right). In addition, they are also very active on Instagram, with almost half using the social network on a daily basis and almost three-quarters using it weekly. Therefore, it is a social network that, in our opinion, business owners and marketers can't ignore.
High Organic Reach (that marketers love!)
Organic reach means the percentage of people actually seeing each of your Facebook posts. Instagram organic reach is higher as posts are shown in real-time, a very reason why companies use Instagram for marketing.
The major advantage of Instagram for businesses is it has a much higher organic reach compared to other social media sites, so you'll get far more exposure. Since Instagram operates in real-time, you don't need to worry about your post not appearing in your customers' feeds. Unlike Facebook and now Twitter, Instagram does not use algorithms to determine what content is the most engaging and therefore appearing in people's feeds. Instead, Instagram displays the most current photos from those a person follows.
Get A Head Start Over Competitors
Right now, Instagram is the fastest growing social network, but only 34% of B2C marketers are using it in their marketing. With fewer marketers/businesses on Instagram, it means you can start building your following early, and you'll be an old-timer before your competitors have even joined! B2B marketers are using Instagram less, with only 19% using it as part of their marketing efforts. This is hardly surprising because it is much easier to target consumers on Instagram compared to businesses. Without a doubt, Instagram marketing is much more important in B2C marketing right now.
Powerful Analytics
Now that there is powerful Instagram analytics and monitoring software available, it makes having a business Instagram very manageable. The best software for Instagram marketing we have come across is Iconosquare. It offers not just analytics but also monitoring in real-time like tracking comments users make on your posts and noting the ones you have replied to and those not replied to. The "Love Rate" based on how much your followers like your media. The "Talk Rate" is based on comments, and the "Spread Rate" is based on likes gained from non-followers. Most of Instagrammers and influencers prefer to buy Instagram likes over here to spice up their Instagram game.
Its Picture Perfect
Instagram is all about photos, and so using it, you get a great bank of images to use in future marketing. Try hashtagging your business name and see what comes up. You will be surprised when your hashtag small, medium, or even large businesses who are not on Instagram and find numerous pictures from their customers - leverage them.
You can get your customers to help you with your Instagram marketing simply by asking them and reposting their images. For instance, Olloclip does it a lot of the time, which means they don't even need to take their own photos; how easy that is!