Besides, you get various options to choose from by just browsing through the online store. As different models join the market, competition increases. Gadget models try to outdo each other by offering both favorable prices and better safety of online shopping experiences to their customers.
Some regulations are in place to ensure your safety while shopping for gadgets online. Therefore, you don't have to worry. However, this does not mean there are no scams; thus, you also need to be careful when you want to buy gadgets online. Here are six tips for safe online shopping for gadgets.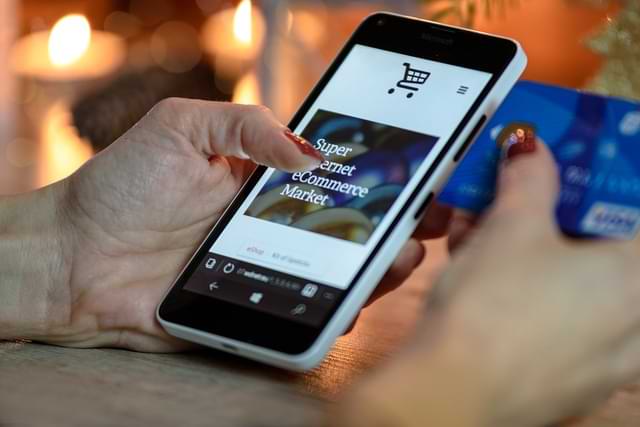 1. Use Reliable Websites
To buy gadgets online, use trusted sites that have reliable customer reviews. Go for reputable brands like Noon, which have a safe and legit website where you can purchase from. Most gadgets brands have an online shop where they give details on their recent gadgets.
In case a brand does not give an option of shopping gadgets online, look for their list of resellers on their website where you can purchase their gadgets. Avoid websites that look suspicious. Cross-check their contact details such as their phone number, email address as well as a physical address. You can also examine their privacy policies to determine if your information is accessible by third parties.
2. Ensure the Website is Secure
Legit online websites have an SSL certificate or safe sockets layer, making sure that hackers do not access customer information. For gadget brands to have an SSL certificate, they must undergo a validation process to ensure that the information passed from the customer's browser to the website server is secure.
For you to identify whether a brand's site is authorized and has an SSL certificate, check for a symbol of a locked padlock in the URL address bar. There also should be the same icon at the bottom of your browser. When you click this icon, the SSL information must appear, giving you the go-ahead. Furthermore, the URL address must start as "https" and not "Http".
More assurance is when a brand has an Extended Validation (EV) license. The certificate is displayed in green and has a lock symbol. This certificate validates that the brand is legit and is recognized by the set regulations. Make sure you are not using a phishing site.
Always check the domain spelling to be sure. Avoid clicking on links from sellers' emails. Instead, type the domain name in your browser and search for the brand. Try as much as possible to use private Wi-Fi as opposed to a public one that is not encrypted for the safety of online shopping.
3. Examine the Warranty
Every new gadget must have a warranty. Make sure you ask the seller about the warranty before proceeding with the purchase. Every gadget brand should offer at least a replacement warranty for a certain duration and a service warranty. A service warranty gives you the right for your gadget to be repaired in case of defects.
On the other hand, a replacement warranty gives you an option to return the gadget in case of defaults during the set duration. Besides the warranty information, check for the brand's return policy.
4. Ask all Necessary Questions to Clear your Doubts
Even when purchasing from well-known brands, don't refrain from asking questions since there are also scammers who pose as recognized brands. Ask all the relevant questions to clear your doubts and pay attention to red flags.
Check for prices as they may give you a hint of what is happening. If the price seems too good, check for a price range from other legit sellers on the same gadget. If the price deviates too much, stay away and look for another brand.
In case you are purchasing a second-hand gadget, ask for questions like the reason for selling and defects of the gadget. You can also ask how the seller came up with the set price. In case the seller is not responding, do away with him.
5. Choose Meet-ups rather than Deliveries
Home deliveries are convenient since you need to wait and receive your gadget. However, meet-ups are recommendable since you get to test the gadget, especially if it's a second-hand gadget. Besides, you get to ask all the relevant questions before paying in case of cash on delivery. Make sure all the accessories in the advertisement are functioning before finalizing the purchase.
6. Use a Safe Payment Option
Many big brands like Noon accept both debit cards and credit cards. If a website has an SSL license, transactions with your cards should be safe. In case you are buying a second-hand gadget, make sure you ask which payment options are accepted.
In most cases, legit businesses accept cash on delivery and can even adjust to meet-ups. Some online businesses accept payment via online in case you don't have a bank account. Always make sure you are receiving value for your hard-earned money.
Tips for Buying a Gadget Online
1. Compare prices
As you browse through different gadget models, check their prices and compare them to get the best option.
In case you notice voucher codes or online coupons option, check it as you may have an option to save more.
3. Track price history
Check the price history to know when to purchase an item. Some brands give an option of a buy or wait and you may opt to wait until the price is quite favorable.
4. Make sure you remember the open box
Not only physical shops offer open boxes. Popular brands offer items on open boxes. Most of them are available in a fraction of the current price and their quality is assured.
5. Consider both refurbished and used gadgets
f the gadget you want is costly, consider a used or refurbished one. These may be slightly cheaper than a new gadget and you can add some accessories to make it more attractive.
6. Shop safely
Make sure you shop safely. Use a legit website and safe encrypted Wi-Fi to avoid being a victim of hacking.
Overall, you can save more when shopping online while enjoying a variety of options. You can also click here for some amazing vouchers and coupon codes.