3 Rules for Writing Winning CV
by Alexandra
A CV is the Summary of Useful Information
Recruiters spend an average of 6 seconds reading a CV at first. If you submit a 10-page resume that looks like a novel, chances are it will only be partially read! The document must provide a summary of useful information to the recruiter in order to save their time in finding the right candidate. It should contain only the most essential things, not superfluous ones. In a nutshell, you must say a lot with the fewest words!
As such, your curriculum vitae should fit on one page as much as possible, with very distinct parts and an appreciable structure at a glance. The recruiter knows where he is going and does not waste time looking for the information he is looking for. That is one of the most important rules! To achieve this goal, create your CV on a reliable CV creator like cv-creator.co.uk.
Make an Honest Summary of your Career
Sincerity is key when writing a resume. You must be yourself because there is no point in telling lies, you can only regret it later. Nowadays, recruiters always check and cross-check the information you provide in your CV before giving you an interview, so be careful and stay honest all the way. Your CV must contain a clear, precise and sincere summary of your career in all its facets: professional experience, training (academic and professional). It also has to put forward elements that highlight your various skills related to the vacant position.
Make a Unique CV for each Application
Many job seekers make the mistake of thinking that, unlike the cover letter, the CV should not be specific to an application. We recommend creating a different CV for each position you apply for. The information will be practically the same but you must adapt the design and structure to the company's culture. You also have to sort out the information to make it totally match with the position sought, especially if you have tons of experience and diplomas. Only mention those which have something to do with the vacation. Also, you can find more ideas on our Portfolio website.
We hope these rules for writing winning CV will help you write a best one for you to get your desired position successfully.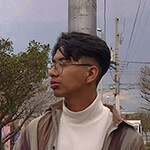 About Alexandra
Content creation is my passion and profession. I am an avid reader which basically inspired me to get into writing. I love to read and know about almost everything under the Sun. Apart from spending time writing and reading, I love exploring new places and getting to know different cultures.
Thoughts on "3 Rules for Writing Winning CV"