Wikipedia is one of the most successful encyclopedias containing information about various subjects in more than 250 languages. It is the source of credible information which can be accessed by users all over the world. However, one of the facts that lead Wikipedia to its possible downfall was its user-edit nature.
Besides the fact that it can be risky to have a Wikipedia page, businesses are opting to use Wikipedia as a marketing platform to engage the audience while providing them with authentic information with credible resources that ensure the credibility of the information. The Wikipedia community ensures the accuracy of the information and deletes any article that does not have a conflict of interest or doesn't abide by the Wikipedia guidelines.
Writing or editing a Wikipedia page can be a daunting task for any writer writing a page for the first time. This is one of the major reasons why businesses opt for Wikipedia writing services to write credible information for the platform. Here are ten steps that can help you to have a Wikipedia page for your business.
10 Rules to Edit A Wikipedia Page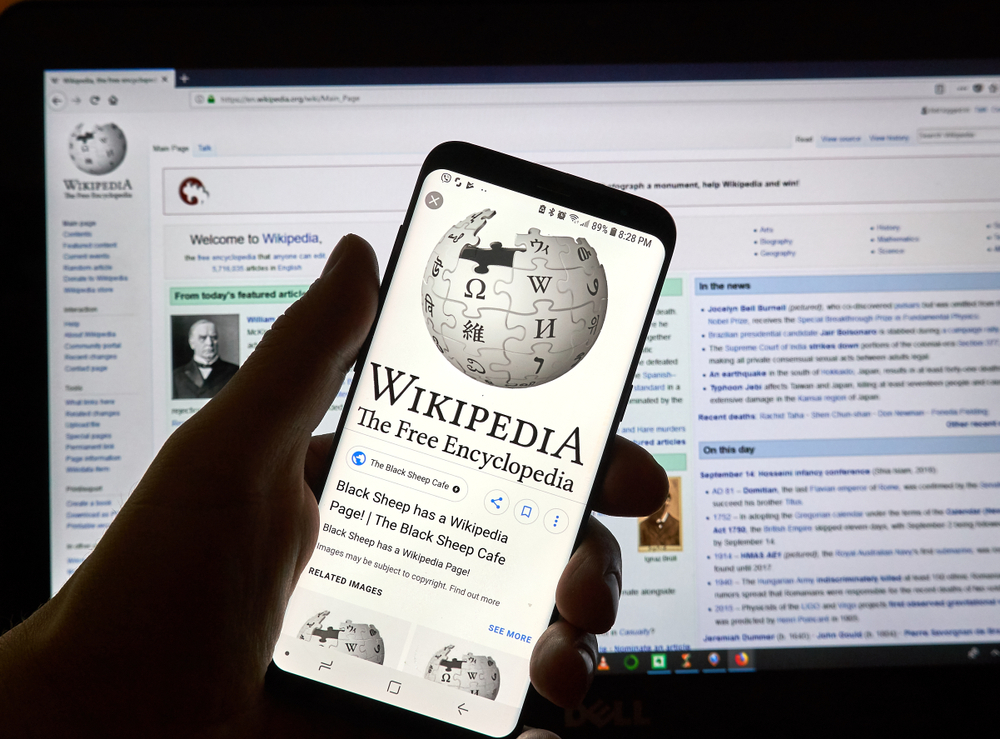 Rule 1: make an account
Although anyone can edit the information on Wikipedia, creating an account has its benefits. It offers privacy and security as well as make you a credible contributor to the platform. It helps a writer in building a career in Wiki writing, which is in high demand nowadays.
Rule 2: learn the principles of Wikipedia
To contribute, you need to understand that Wikipedia is not a place where you can be opinionative about a certain topic, and neither does it allow promotional content. This is the first principle of having a Wikipedia page. You must have authentic sources of information that you have included in your article. You need to maintain the neutrality of the article as well as respect the POV of other editors of the platform without offending their opinions on the discussion page.
Rule 3: be bold, not over confident
The growth of Wikipedia as an encyclopedia is due to the contributions made on Wikipedia every passing day. Wikipedia requires volunteer editors who can edit a mistake or two or simply modify the information by adding more in the article. However, never think of recklessly edit all the information present in the article, because it can be disastrous to your reputation on Wikipedia.
Rule 4: know your readers
Wikipedia is aimed for regular people who look up to the platform for credible information. Set your tone and use vocabulary that is understandable by even the youngest of the readers. Imagine yourself explaining the process to a third grader rather than experts.
Rule 5: don't copy
Wikipedia is a free encyclopedia, but it does not allow a user to violate copyright restrictions. One may permit to use the content on the platform, but it is better to rewrite the information with proper citation to ensure it doesn't violate copyrights restrictions.
Rule 6: provide citations
To retain the encyclopedic tone of the information, you need to provide citations to make it authentic. Provide sources of information for the readers to entrust them with authentic and authorised information.
Wikipedia being an encyclopedia, does not allow self-promotion. This is where the use of language plays a huge role. Even if you provide authentic resources of independent information, if the language used in the article is promoting the product or business, it is likely to get flagged for deletion.
Rule 8: write according to your expertise
Writing about a topic which you have academic expertise can be most effective to contribute to the platform. Your knowledge about the subject can help you neutrally write authentic information instead of making it promotional.
Rule 9: make it neutral
Offering your opinions about a certain subject or product is likely to get your page deleted. Make sure that you follow the Wikipedia guidelines and not write impartial content. It must be able to explain complex details and issues of the topic without sounding biased about it.
Rule 10: ask for help
As discussed above, not everyone can write a Wikipedia page. You must ask an expert writer, knowledgeable about the technicalities of writing a Wikipedia page to contribute information about your business.