Getting to the land down-under has never been easier and more convenient than it is nowadays. Especially when you're flying to Brisbane from Hong Kong, you can count on Cathay Pacific for a terrific flight. The fabled company truly knows the ins-and-out of the aviation industry. If you're looking to tour the Sunshine State, hunting for fun is easy, it won't take you long before finding something to do. Here are some interesting things to do while there. You can add the ones that speak to you, to your list for your next visit.
If you planning to travel to Brisbane, don't forget to check out the best attractions in Brisbane we are discussing below!

Best Attractions in Brisbane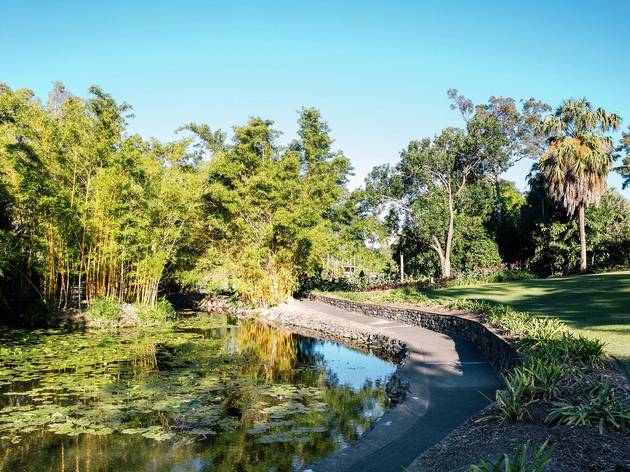 Say Hi to the Koalas
Koalas are just some of the most charming animals out there; harmless, gentle, furry, and incredibly adorable. If you're an animal lover, you definitely have to drop by the Lone Pine Koala Sanctuary. There's no way you'll resist a hug from the fluffy animals.
Check out purpose of rash guard.
While in the vicinity, you'll also get a rare chance to mingle with other native Aussie animals include, Wombats, Wallabies, and Kangaroos. If you've never handled a snake, this would be the place to do it. A nice photo to accompany it would just be the perfect memorabilia that'll serve as a perfect reminder.
One with Nature
The Brisbane Botanical Gardens is the place you visit first or last when you're touring Brisbane. This is because of its chilled vibe. Scouting this area will require you to be in a tranquil, relaxed state in order to soak in all the beauty of the place. The vistas provided by the gardens are simply second to none. When you're on tour with your significant other, this would definitely be the place that would knit both of you.
The 128-acre piece of property has been artistically planted with an admirable and inspiring blend of Japanese and Australian plants. You can also get a guided tour should you require one; you can opt to have one on foot or in a minibus. Since you'd be touring this area, you can as well proceed to the look-point at Mount Coot-tha for some spectacular city views.
Mind-Blowing Art
Now that you've seen the artwork of mother nature, it's time you also appreciate the creative works of some brilliant minds. A well-known place for this would be at the Queensland Art Gallery & Gallery of Modern Art aka QAGOMA. There are more than 1700 arts displayed inside from all the corners of the world; talk of collection. Not only does the Gallery hold award-winning artwork, but the building itself has received accolades for being a stunner.
Walking inside the spectacle, you'll notice how spacious it is, housing displays that are inspired by the contemporary worlds of the Pacific, Asia, and Australia. From paintings and portraits to sculptures and photography; glancing at every piece of work is truly therapeutic.
Shop the Aussie Way
The next in the list of best attractions in Brisbane is the type that lets you walk, meet, mingle and shop as the locals do. Packed with over 700 national and international brands of the finest fashion products, Queen Street Mall is an incredible place to shop for exclusive merch like Bvlgari, Saint Laurent, Dior, Louis Vuitton, just to name a few. Aside from shopping, you can also enjoy nice dishes from the hundreds of restaurants available. Make a point of tasting popular meals such as Meat pie, Pavlova, and a Burger with a lot.
Take a Day Trip
Taking the last spot on our list is Moreton Island, perfect in every way. It possesses the wow factor of any perfect island destination; from turquoise waters, sandy beaches, perfect weather, to plenty of activities one can engage in. Popular activities that tourists like to do are snorkeling or diving around old wrecks.
You can also opt to paddle in one of the many transparent kayaks which offer stunning views of the exotic sea creatures. If you won't be in the mood of playing with water, try out sandboarding or go on a 4WD adventure with your friends.
The list of best attractions in Brisbane is endless; adding one or a combination of these in your next trip to the land down under promises to be worthwhile.