The lives of everyone have been very different for the past 15-16 months. The worldwide Coronavirus pandemic might be one of the most unfortunate events of the 21st century, and, unfortunately, its end might not be as close as we thought it would be.
The new Delta variant is spreading rapidly, and, by the looks of things, it might not be long before many countries go into full lockdown again. If you are one of the people that had no idea how to tackle the pandemic and lockdown in the past months, then we have some helpful advice on the steps to take for a healthy future amid the pandemic.
COVID-19 has affected just about every part of our lives - work, family, fitness, events, nights out, and more. However, you should not let it take full control over your life - do not go with the flow. Instead, prepare a plan on how to make the most out of the pandemic, and improve yourself in the meantime.
7 Tips for A Healthy Future Amid Pandemic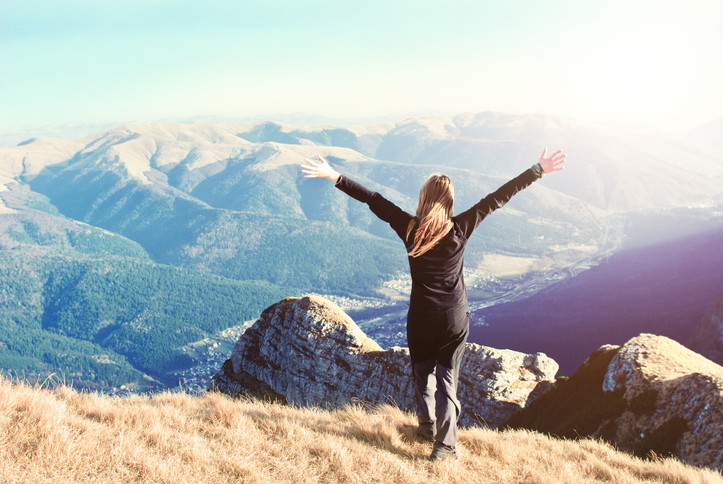 1. Hone Your Hygiene Habits
When we were little children, we were all taught to clean up after ourselves and to maintain our personal hygiene at an impeccable level. If you were slacking off in this department, then the Coronavirus pandemic is certainly the right time to get back on track. Wash your hands regularly, do not touch public surfaces unless it is necessary, and try to rebuild or improve your personal hygiene habits. Of course, also do not forget to clean up around you - your car, home, pets, etc.
2. Stay Positive amid the Pandemic
The COVID-19 pandemic is certainly a one-of-a-kind event that, hopefully, humanity will not have to endure anytime soon. It is normal to be scared and uncertain, but you should not let these negative thoughts take control.
Health specialists worldwide emphasize the importance of maintaining a positive mindset. Keeping an optimistic attitude and trying to filter the never-ending stream of negative news is a great way to start. Also, make sure to surround yourself with people who share the same optimism and can be a part of your support system. Do not forget that maintain a positive mental attitude has a positive impact on physical health as well.
3. Try to Keep an Active Lifestyle
The fact that the pandemic closed down the gym you love going to does not mean that you should slack when it comes to physical activity. There is no need to follow a complicated and exhausting exercise plan - even a simple but active lifestyle can be enough to help you stay well-toned. This is essential an essential step to take for a healthy future amid the pandemic.
Focus on getting enough sleep, and try to make some time for small exercises whenever it is possible - pushups, skip rope, yoga, jogging, or even a light walk.
4. A Health Insurance Plan can give you Peace of Mind
Do not forget that we are dealing with a highly infectious disease, which may be spread by people who are asymptomatic. No matter how careful you are with hygiene and wearing a mask, it is still possible to end up sick. Regardless of how small the chance is, you should not take any risks and prepare for the worst-case scenario. Signing up for health insurance in Massachusetts is quick and easy, and it is a great way to prepare for the next wave of the pandemic.
5. The Right Time to Fix your Diet
Being closed at home for long periods of time may take a toll on your mental health. Many people deal with such challenges by finding happiness in food. Usually, this results in binge eating all sorts of unhealthy snacks, sweets, sugary drinks, and other pre-processed foods. While it is OK to treat yourself every now and then, you should not allow these foods to become the primary part of your meal plan. Try to focus on home-cooked meals, fresh juices, vegetables, fruits, and other healthy food choices.
6. Keep Your Online Activities Positive
The Internet is truly a lifesaver in these dire times. However, it can also have a negative impact on your mood and mentality if you end up browsing the wrong things. It is easy to fall into the rabbit hole of reading up COVID-19 statistics, expectations, and terrible prognosis. The worst part is that if you keep browsing negative content, you will end up encountering more and more news about bad events.
While it is impossible to ignore bad news completely, it should not be your primary focus when you are online. Go for positive news and content that will help take your mind off of the current woes.
7. Use the Time to develop and Learn Skills
The one good thing to come out of the pandemic is the fact that we have a lot more time to invest in various activities. It is important not to waste this opportunity and become complacent. Use the time home to develop your current skill set or to learn entirely new skills - regardless if we are talking about job-related skills or hobbies. Staying productive will not only help 'future you,' but it will also enhance your mood greatly. Focusing on personal and professional development is undoubtedly one of the best steps to take for a healthy future amid the pandemic.