If you are an up and coming business, you should know that you need a video marketing strategy to build an online presence. Videos are known to gain traction and drive up traffic, engagement, leads, and conversions. You can use
Vidyard
to get started. Experimenting with different video types and lengths for different purposes will help you figure out what works for you the best.
To gain traction on Instagram, for instance, consider putting up 60-second videos and slightly longer ones for IGTV. However, for YouTube, you may need to post longer and more detailed videos. Before creating content, you need to fix your goals and objectives, figure out your niche, and study your competitors.
Another vital aspect of video creation is storytelling. Brands that tell stories with their videos gain traction. Stories engage emotions and increase relatability, and in turn, engagement and watch-time. There are millions of videos focused on stats, figures, facts, and instructions. If you want to get more traffic, leads, and conversions, create videos to tell stories that inspire. Again, the kind of content you will need to put out depends on your goals and target audience.
Best Practices for Making Videos for Business
If you want to create stellar videos, be sure to follow these tips:
Use natural light
Ideally, you should shoot your videos outdoors in an abundance of natural light. However, if you happen to be shooting indoors, make sure you shoot by the window to get enough light. Additionally, you may have to supplement this light with a lighting kit. You can invest in a lighting kit or make one yourself.
Get an excellent camera
While you do not need state-of-the-art equipment, you will need to get a phone with a high-quality camera or a DSLR camera. The better your equipment, the better the production. You also need high-quality audio. While you can use the inbuilt audio recorder to capture audio, you are better off investing in an external audio recorder to capture high-quality audio.
Avoid unnecessary Zooms and Pans
When you shoot, be sure to avoid zooming unnecessarily. Make sure you do not zoom in during an action scene to avoid distracting the viewer. In short, make sure you zoom and pan at the right time, depending on the scene.
Avoid using too many effects
Adding effects and editing is, by far, the most fun part of video creation. However, using too many effects can taint the quality of the video. Instead, use a couple of effects sparingly and stay away from the extra flash ones.
You will need to get your hands on a tripod or gimbal for your phone or DSLR camera to make sure your footage is not shaky.
What Types Of Videos Can You Create And Post?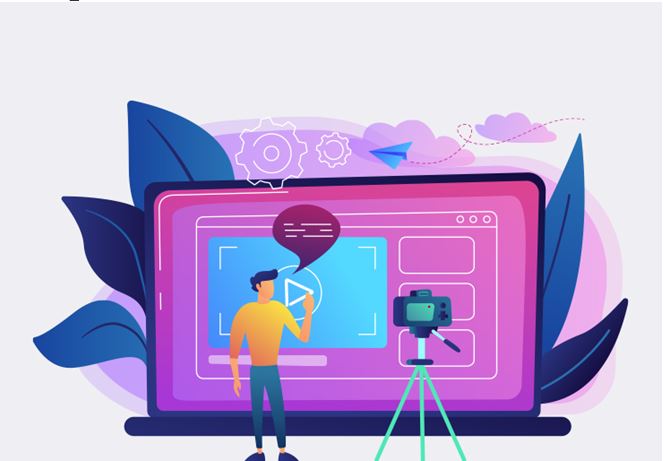 As you look for a free video editing software to shoot your videos, you need to figure out what kind of videos you want to create. Here are a few examples for you to choose from:
Testimonials
Testimonials are excellent to convert your leads. Through a testimonial, you are essentially telling your audience that your product works and there are people who benefit from it. Most customers who pick up products and services tend to have the same problems.
In a video testimonial, you can get your current customers to talk about their issues and apprehensions, and how your product or service solved them. Putting out testimonials can help you build trust and convert new leads.
Videos to educate and inform
If you want to build an audience, most of your content needs to be useful. Putting out valuable content to help your followers can fetch you traffic, engagement, and leads. You need to create videos to address broad topics, specific questions, ideas, etc. You can shoot long, detailed videos for YouTube and repurpose the same for other platforms to reach your target audience as effectively as possible on all media.
Tutorials or instructional videos
Videos are excellent to convey instructions. Videos are easy to follow and retain, which is why instructional videos are immensely popular. If you have customers, you need to send them a video email containing a tutorial on how to set up their product and use it. Making your customers feel connected to the brand post-purchase is vital.
FAQ Videos
Posting videos to answer common questions is another excellent idea. You can reach a broad audience without having to answer each question repeatedly.
Company culture videos
Creating a video to show your audience how your company works is another great idea. A video like this can help you build trust. Company culture videos are also useful if you are looking to hire new talent since your potential employees will know what to expect. In other words, you can show your audience a glimpse of your company.
A significant part of marketing is promotional videos. Balancing educational videos and promo videos is vital to boost your leads, conversions, and revenue. You will have to put out a different video for each stage of the marketing funnel. You can create introductory videos, product videos, an explainer video for your landing page, etc. You should also create videos for the latest brand updates and announcements.
Conclusion
If you are a budding brand looking to create a solid video marketing strategy, this should help you get started. Be sure to follow these fundamentals, and you should see your traffic and leads go up in due time.